Day 11 – June 20, 2022
Tiverton-Cheddar
Miles: 62
Terrain: Some climbing early then mostly flat
Weather: Cool, mostly comfortable, moderate headwind
After yesterday's grindfest in the Hills of Devon, I was hoping for a break from all the climbing. Today was a pretty good choice, as it turns out. There was a really tough one early on, then a few shorter ones (one of which I had to push the bike over as it was a 16% grade) and then the terrain became wonderfully, gloriously flat for most of the rest of the day. I did have a moderate (10-15mph) headwind almost all day, but since I spent most of it on roads lined by tall hedges, the wind didn't bother me as much as you might expect. Fortunately.
As you can see by the map, there was nothing straight or simple about this route...dozens of turns and route changes, sometimes at very confusing multiple intersections, and others onto what honestly didn't look much like a cycling route at all. Back on my last trip, for example, coming across the country, I had very little reason to worry about routing because I was on a numbered road almost the whole time and the only diversions were to geocaches (which I had a handheld GPS to take me to, then back onto the main road to continue on). I don't think I ever needed to pull out a smartphone to look up route information on that whole tour. But on this one, I'm basically forced to use Google Maps to route me, using the bicycling option as you can see from the map. The phone sits in my pocket and shouts out turn information as we go along (which is amusing if there are pedestrians around) and most of the time (most...) they make sense. Over the course of the day, this eats about 50% of my phone's power. On my cellular network, I'm permitted to use local cellular services, but only at 2G speeds unless I pay extra. Luckily, Google Maps is fine with 2G. Other things I might use my phone for...not so much. So far I've only had to pay the daily upgrade fee three times (always for the webcams, which otherwise I wouldn't have the bandwidth to access).
Anyway, so today Google Maps routed me mostly onto National Cycling Route 3 (later route 33) which partway through put me on this canal path that was mostly gravel and sometimes doubletrack or singletrack, occasionally overgrown so badly that I had to weave around to avoid the plants (many of which are thorns or nettles). At one point while doing this I hit something in the center grass, probably a big rock, and took a tumble. Fortunately there was grass to land on, but I still got some road rash, and managed to break a spoke in the rear wheel. Honestly I'm lucky it didn't turn out worse. Amazingly, everything on the back stayed on despite being forcibly slammed into the ground. Even the spare water bottle in the webbing was still there. Two bungee cords and some click connectors are all you need to pack a bike, I guess. I felt pretty fortunate to get out of that with only minor damage, and found a bike shop a few more miles down the road in Bridgwater, where they had me back on the road 20 minutes later. Seriously, if that's the worst thing that happens to me this trip, I'll be ecstatic.
So except for that hiccup I had an outstanding ride, with nice weather and flat terrain to enjoy for my 60+ miles on the road. Incidentally, in case I didn't mention it, I decided back after day 3's marathon not to try any more rides quite that long this trip. Instead I'll make 60 miles my target and only consider exceeding that in special circumstances (such as a day of long descents, or strong tailwinds...which would be a nice change of pace.
Now for what you've all been waiting for, the photos!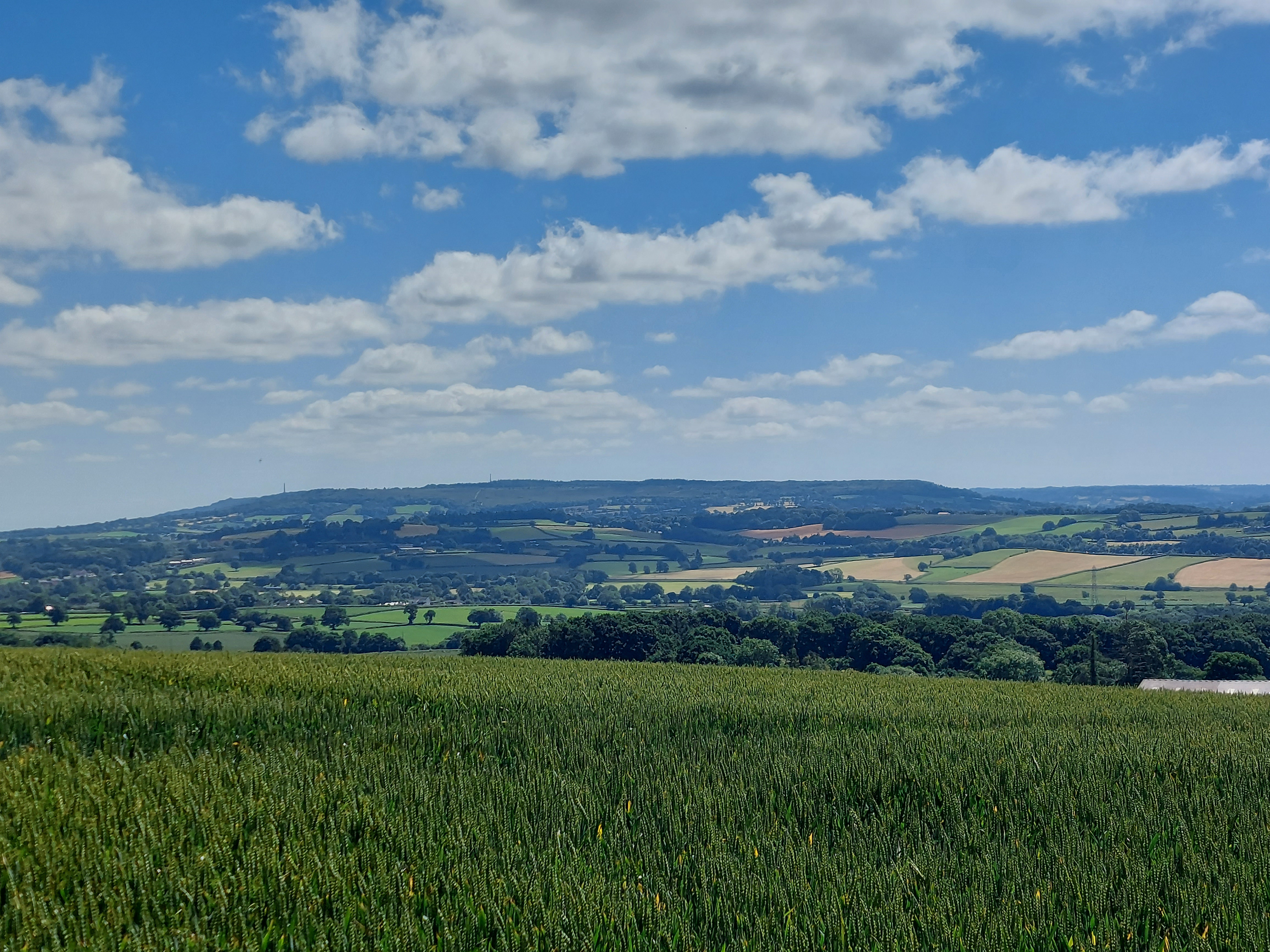 I can't get enough of these English countryside views. They look even better in sunny weather.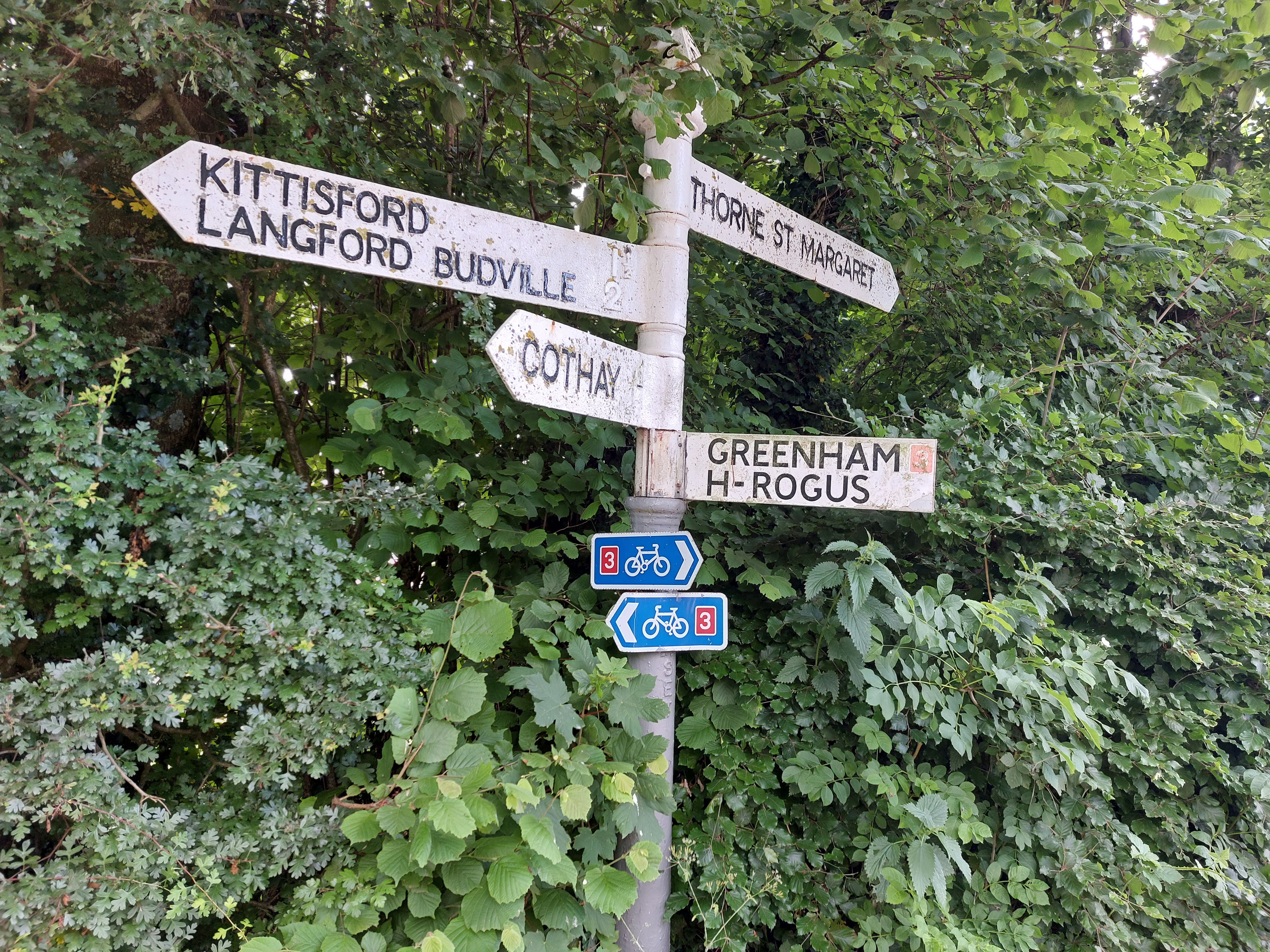 So those little blue signs point out which way to turn if you want to stay on National Cycling Road #3 (in this case I was going left). It's a good thing I had my phone yelling directions at me because in lots of cases you flat out couldn't see these signs (or stickers) at all. This reminded me very much of the Austria/Germany tour you'll find on one of my other Bikeabout pages because we got lost plenty of times when we didn't spot those stickers.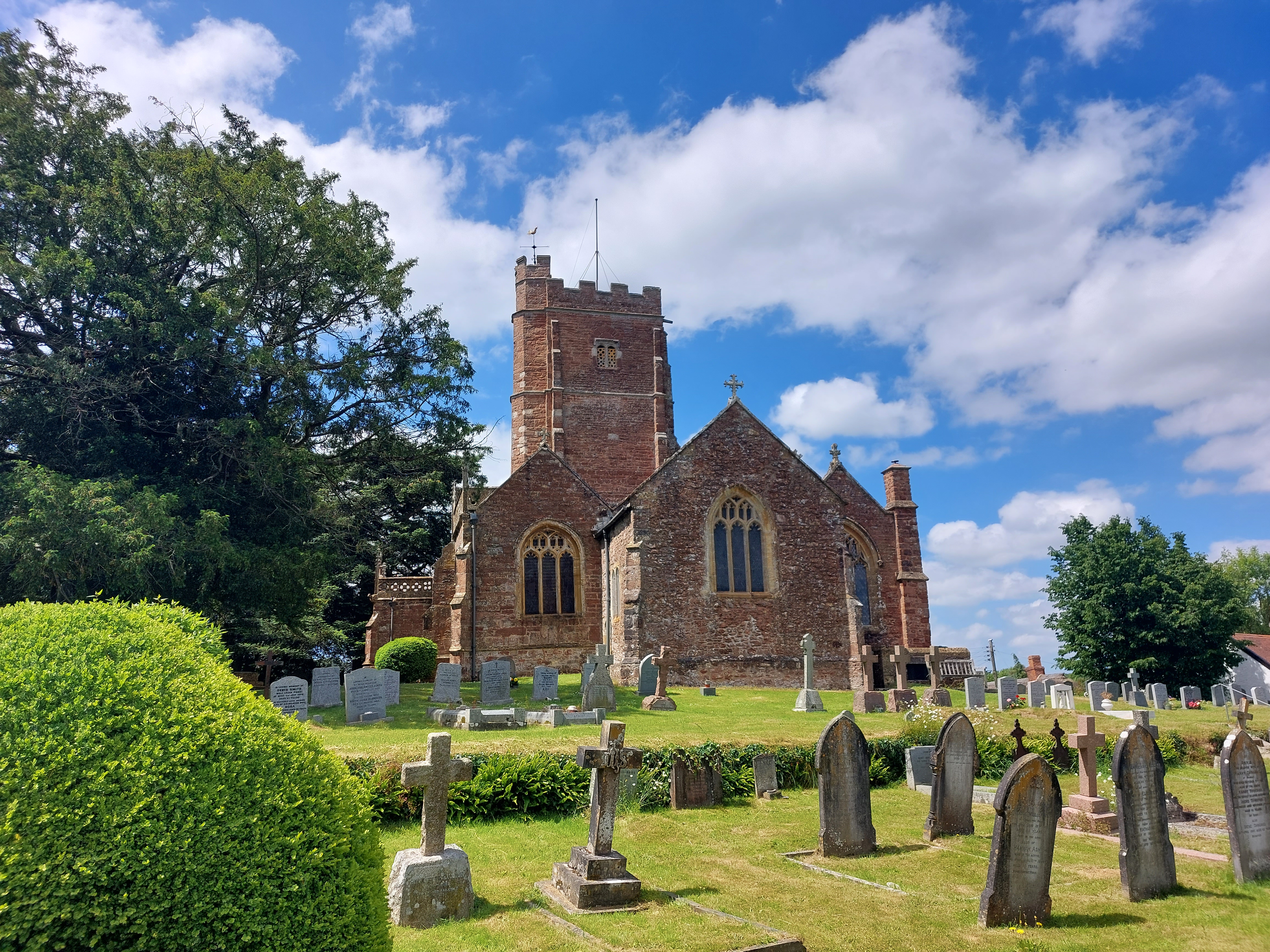 Another awesome church. I think I've posted at least one great church picture just about every day this trip so far.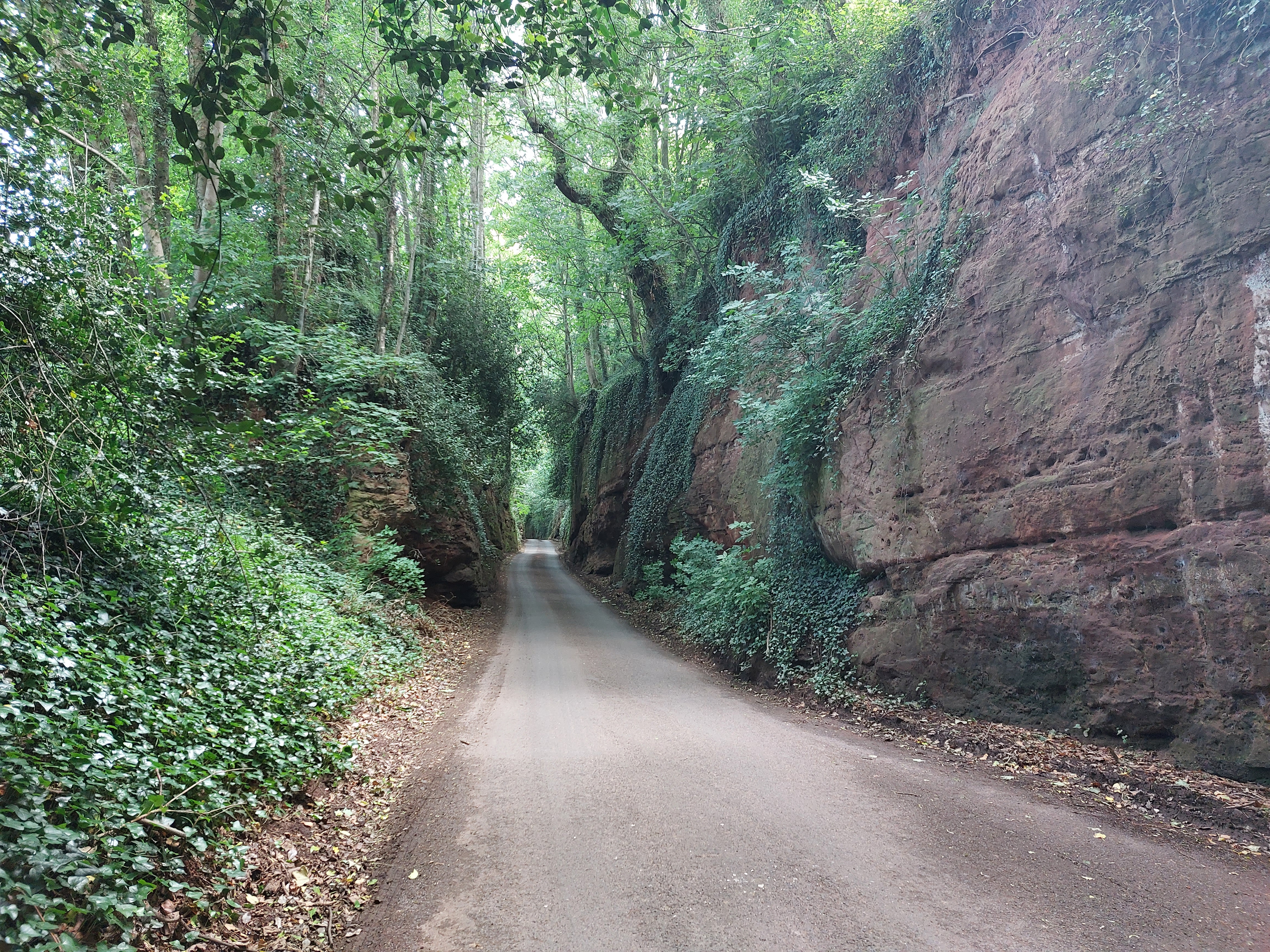 Most of the day I rode between hedges...here's one case where I had to pass through some cut rock. Oh and yes if cars come along in a place like this (which they did) it's a real trick to find enough space to move over.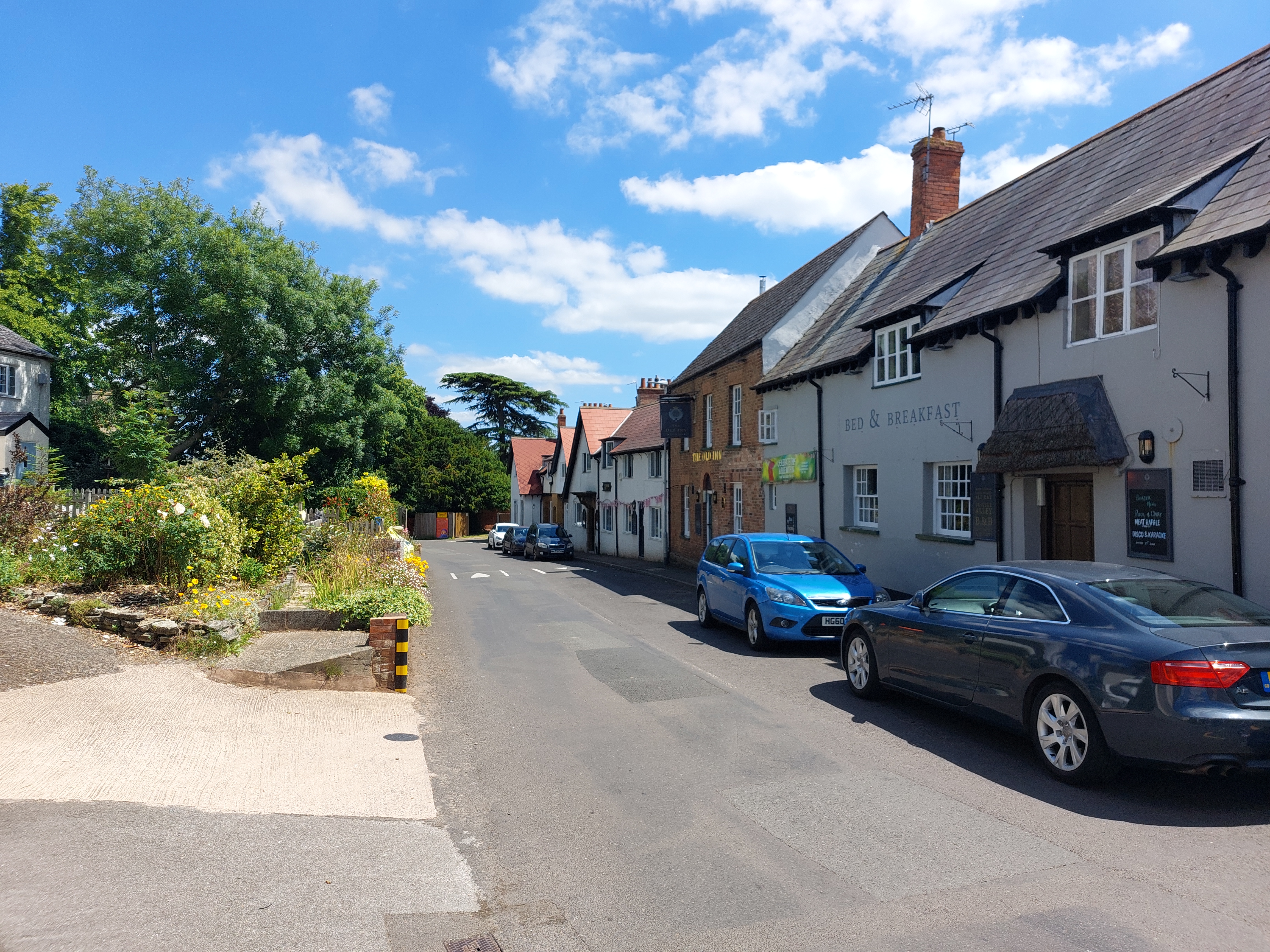 Another little classic English village, complete with inn and B&B. Most towns have at least one placed like this to stay...sadly also most are out of my price range.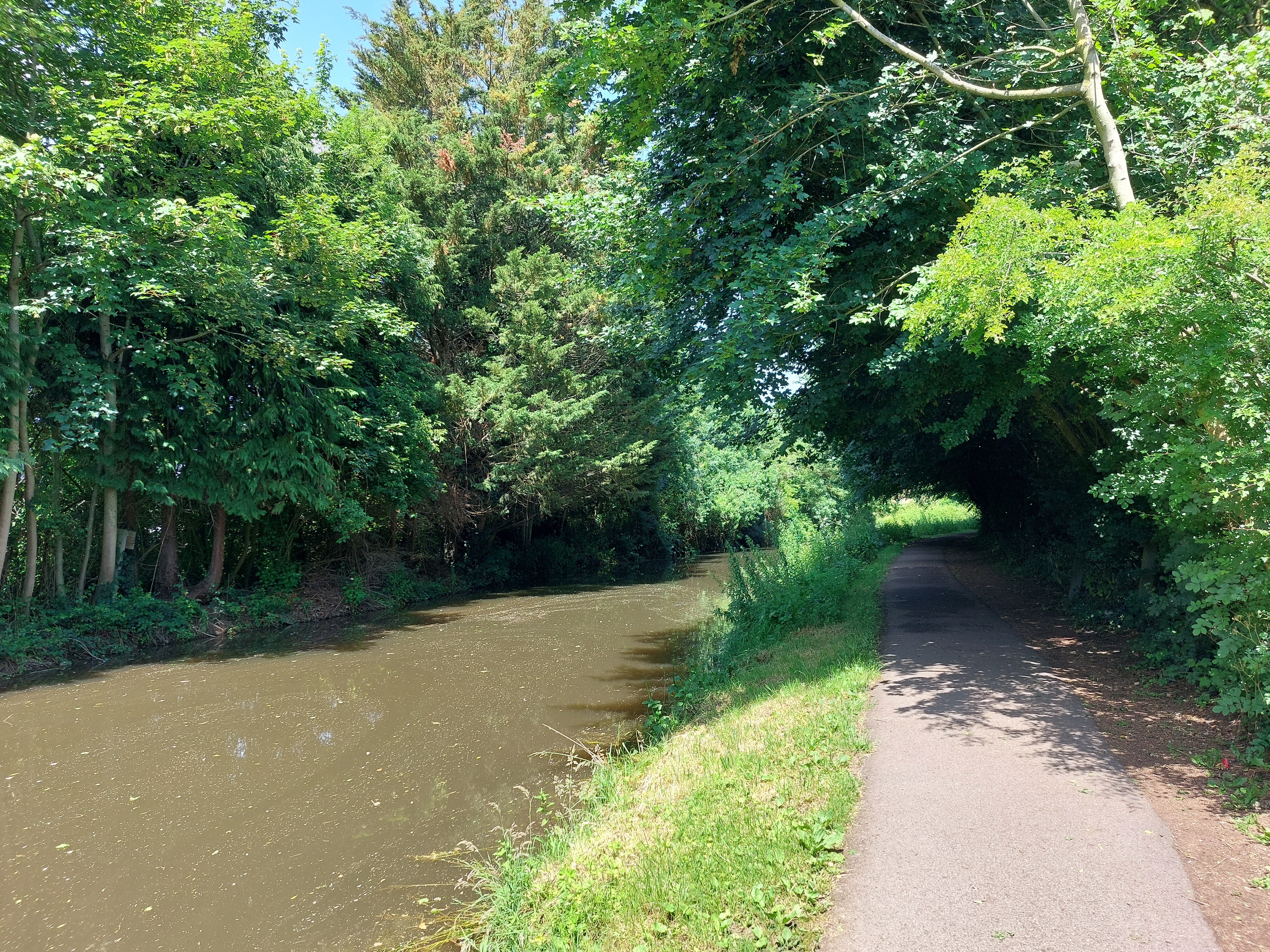 After a while I came to the town of Taunton and soon found myself following the canal path. Here at the beginning it was still paved, just very narrow. There were plenty of other people using the path here and getting out of their way was sometimes very challenging (my bike is an extra wide load, don't forget).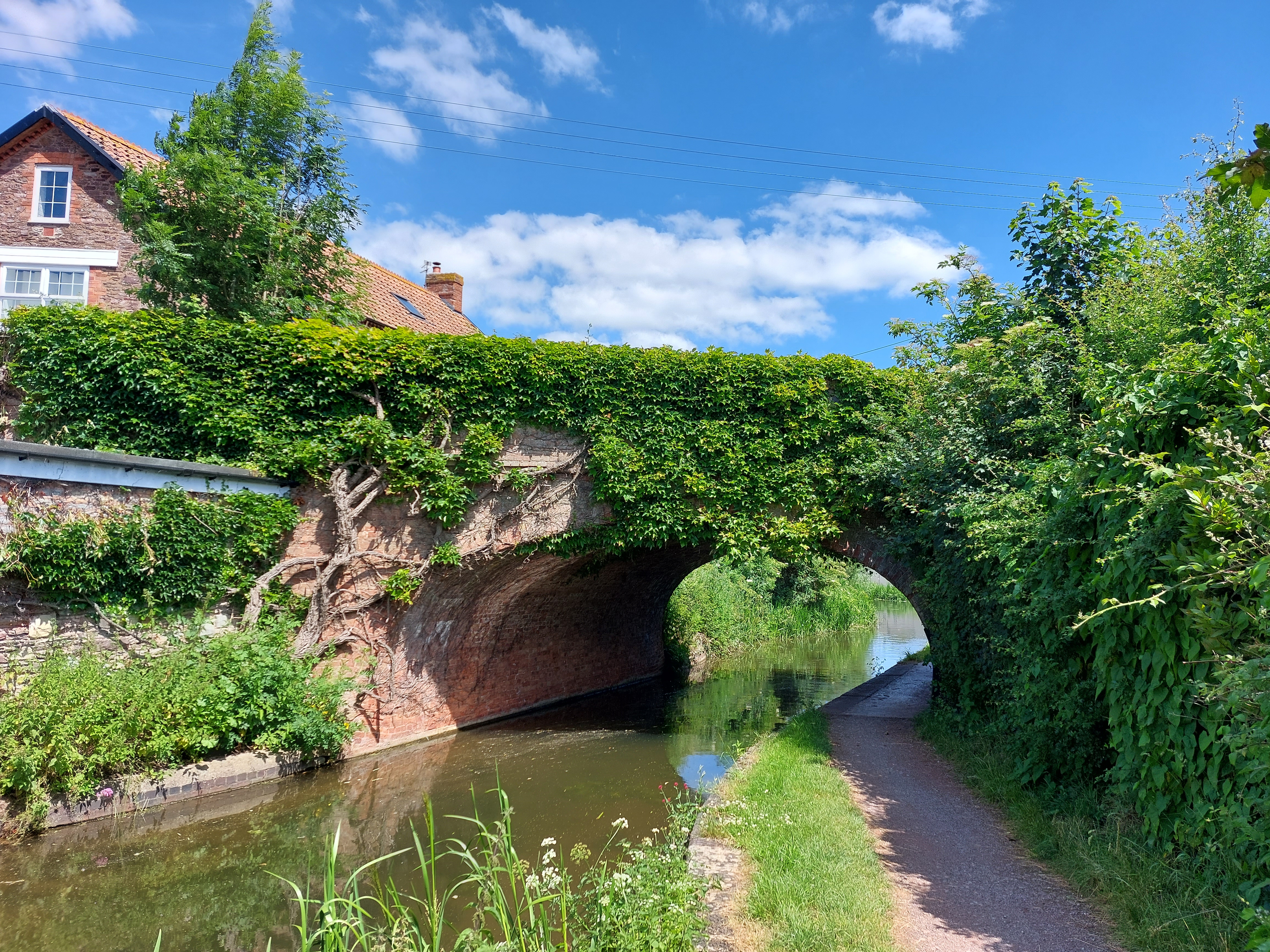 Some of the canal sections were quite picturesque. But look at that tiny narrow entrance for bikes...I had to duck down to avoid getting clobbered in the head.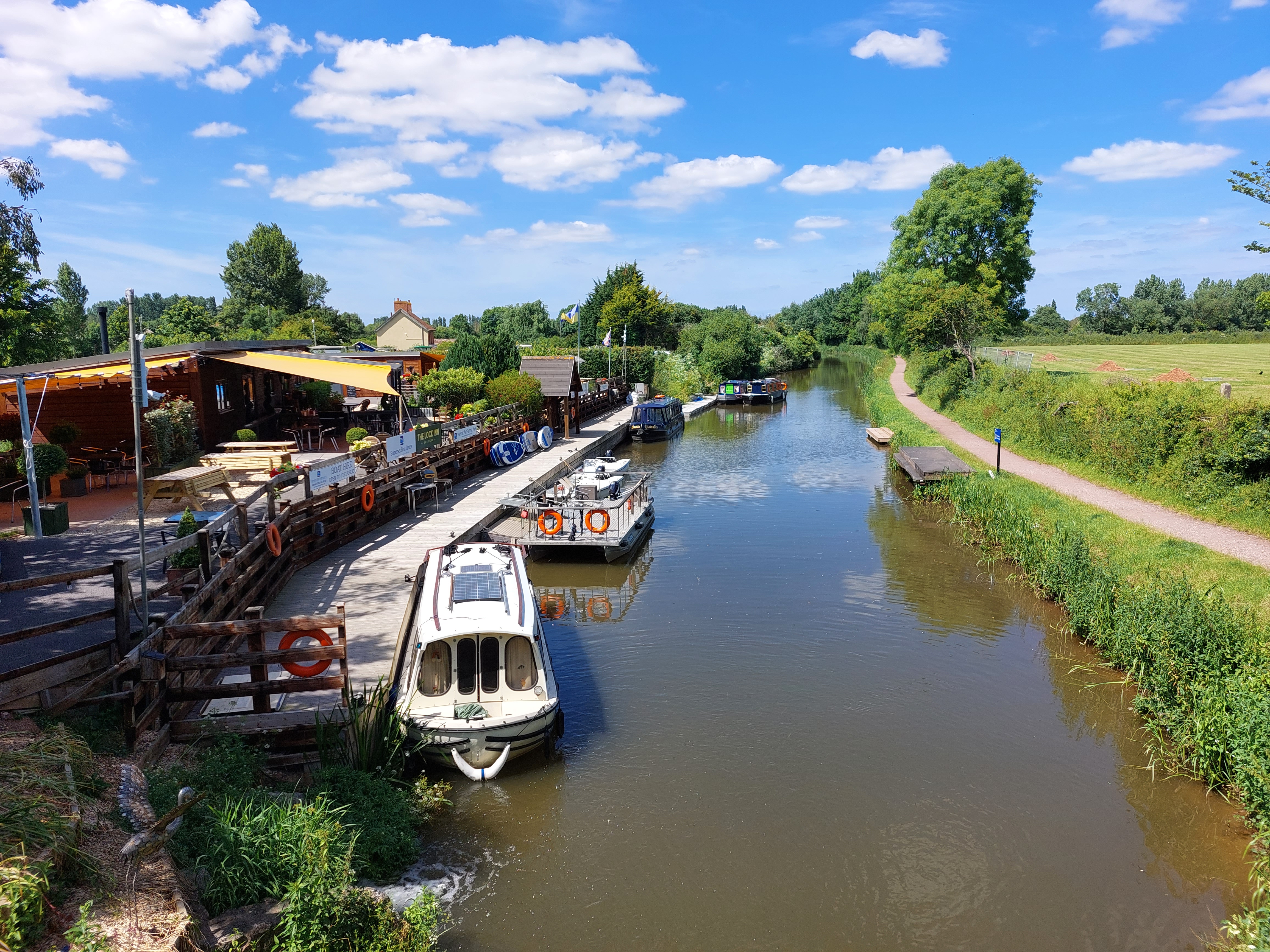 Further along I started encountering canal boats, most likely for romantic cruises or fishing trips or whatever. Here's one of the docks and a restaurant where some of them were hanging out.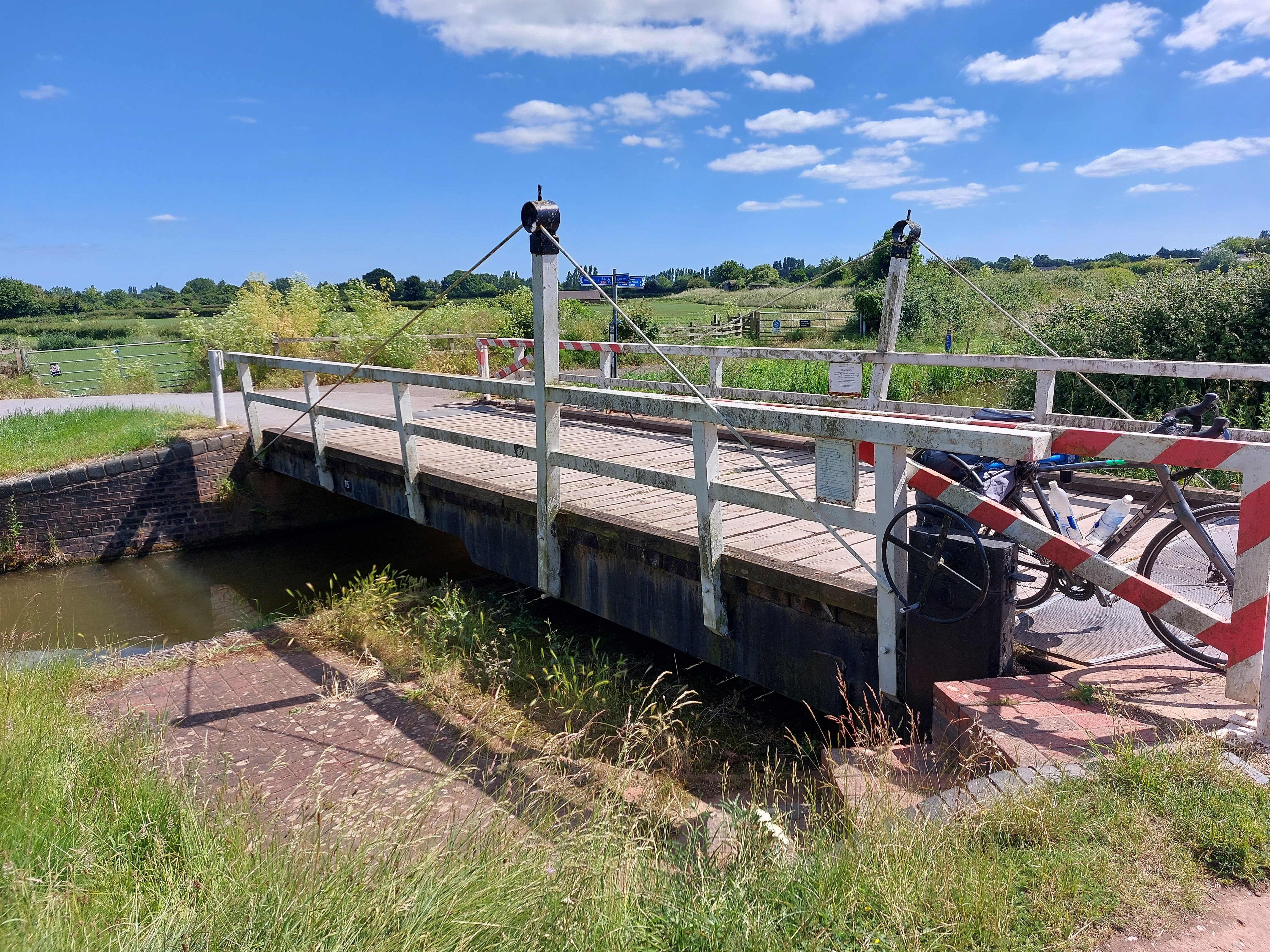 Here and there along the canal they had bridges for cars, but these bridges could be rotated out of the way to make room for a canal boat to go by. The boat driver pulls up to the left, jumps out, puts the gates down, then uses the wheel there to turn the bridge out of the way (notice how on the right the brickwork is curved, and the edge of the bridge there is also rounded so it just slides on out of there). Once the boat goes by, the pilot can hop out on the other side and reverse the process. The rotation could also be done by any random passerby as well as there's no lock or key required. I saw several bridges like this, but none of them were in use (but there is a very detailed instruction sign that explained all this). Very cool.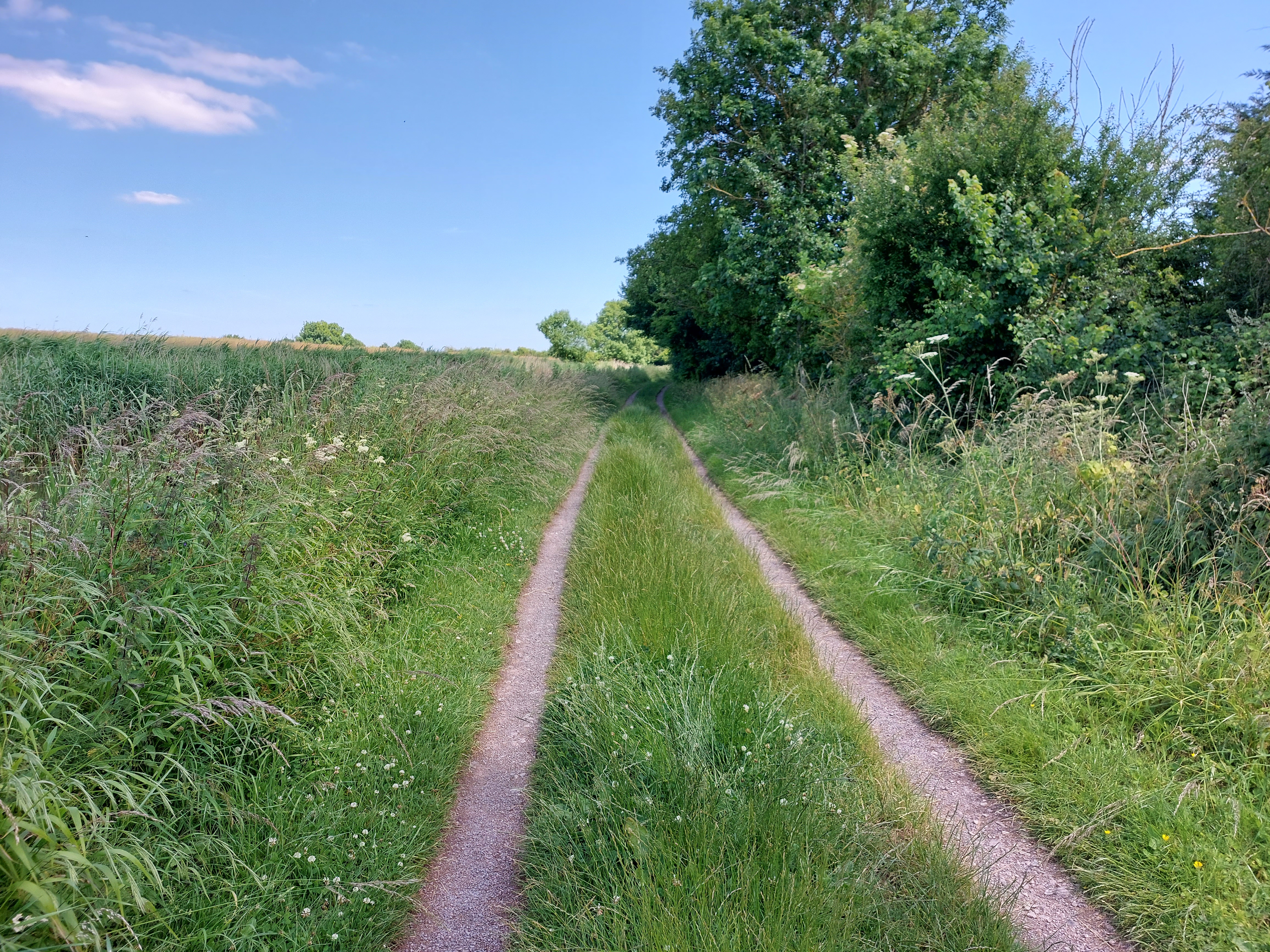 Okay, here's where the trouble started. See how the path has degraded into this tiny doubletrack made of gravel, and the vegetation ahead is encroaching on the path? I made the mistake of crossing the grass center part one too many times and hit something the front wheel didn't clear, so down I went.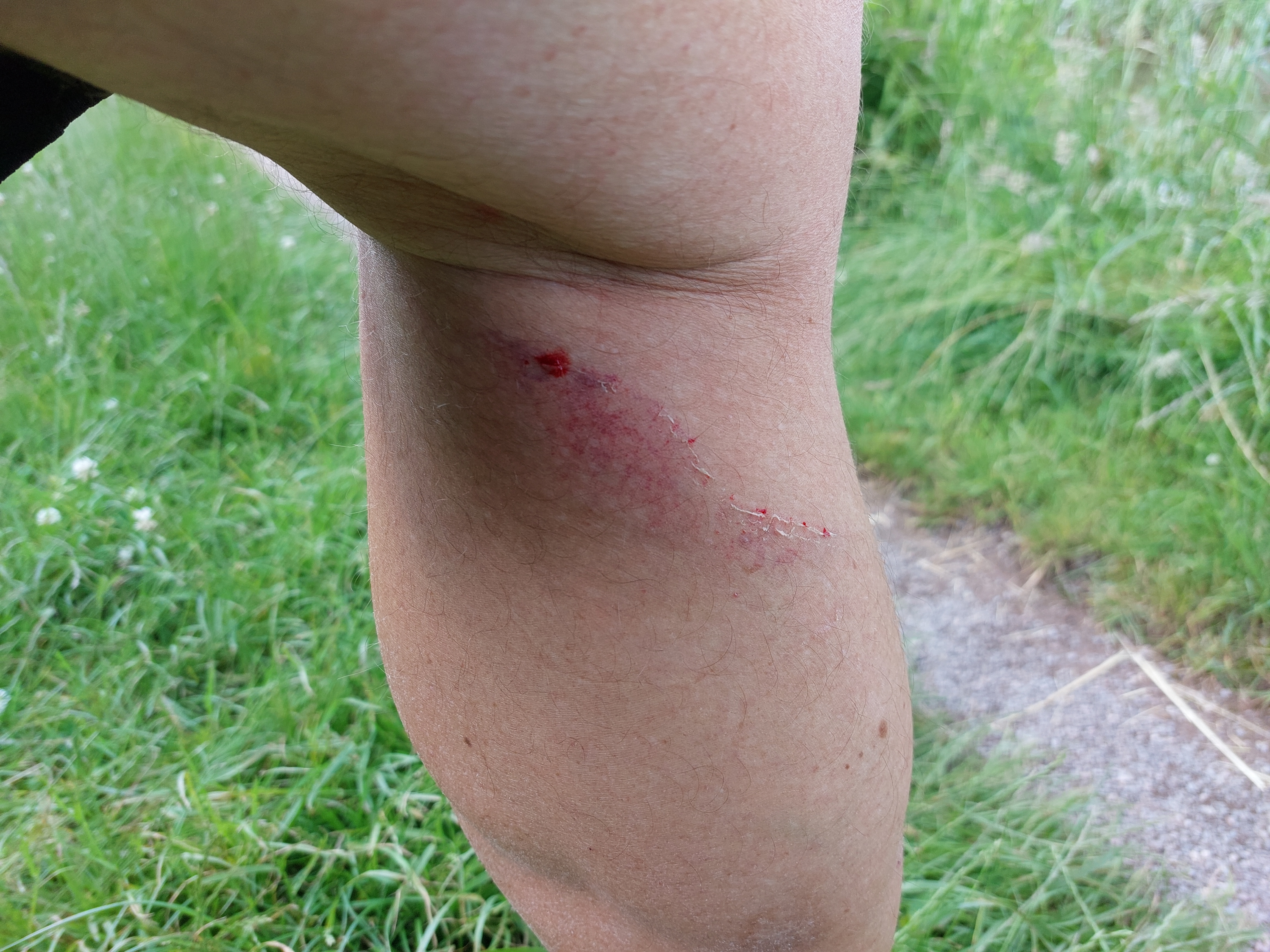 Lucky for me the only real damage I sustained was this faint bit of road rash (oddly enough on the back of my leg, still not sure how it got in that particular spot). This looks painful, but honestly, it only hurt for a couple of minutes and as I type this some hours later, I'd forgotten all about it. I didn't even feel it when I took a shower.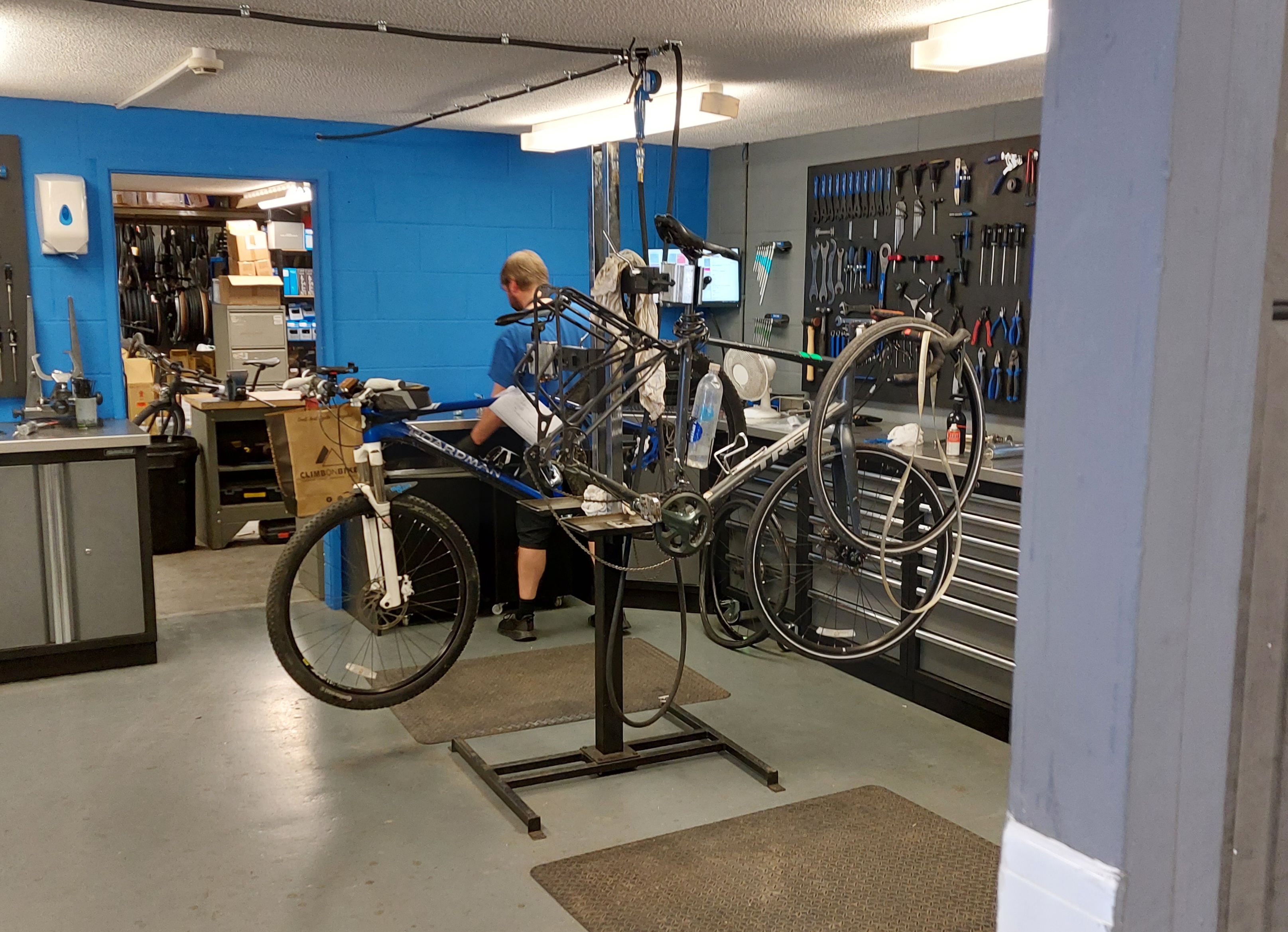 So then it was off to the bike shop for some repairs. I had to take all that stuff of the bike, obviously, and here it is with the rear wheel off (it's a confusing picture because there's another bike behind it on the repair stand...mine is to the right, with the loose chain, and the tire and liner hanging on the front). To get to the spoke on the rear wheel you must remove the tire (to replace the broken connector piece) and also take off the disc brake (which I would've had real trouble doing if I tried fixing this myself). Anyway, 20 minutes and it was done, plus they trued the wheel and tuned up the gears, both of which were helpful since there was some slight tweaking done when the bike shipped over from the States. Worth every penny of the 16 pound bill.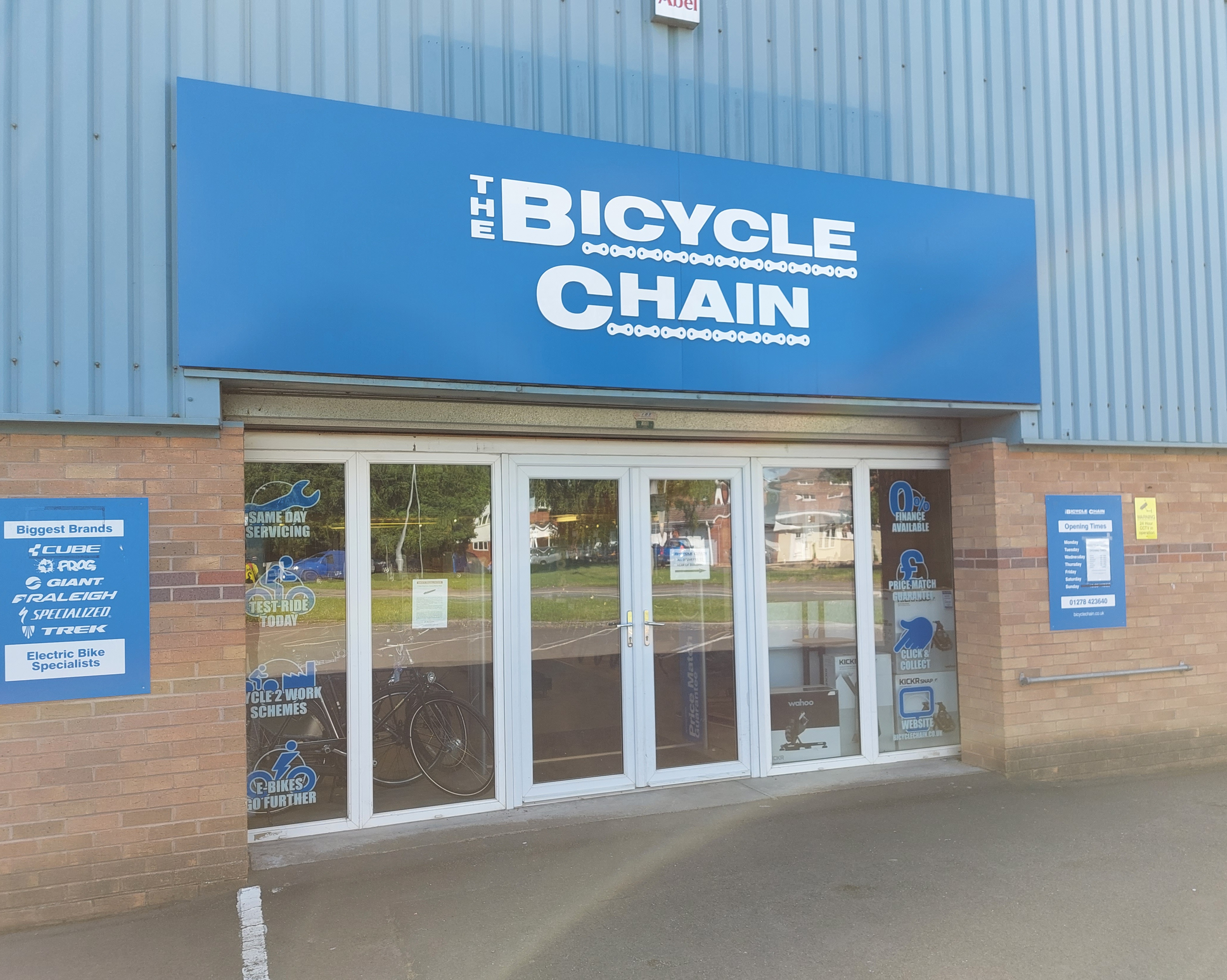 Here's a picture of the bike shop, which was kind enough to stop what they were doing and get my spoke fixed 30 minutes before closing time. Much appreciated!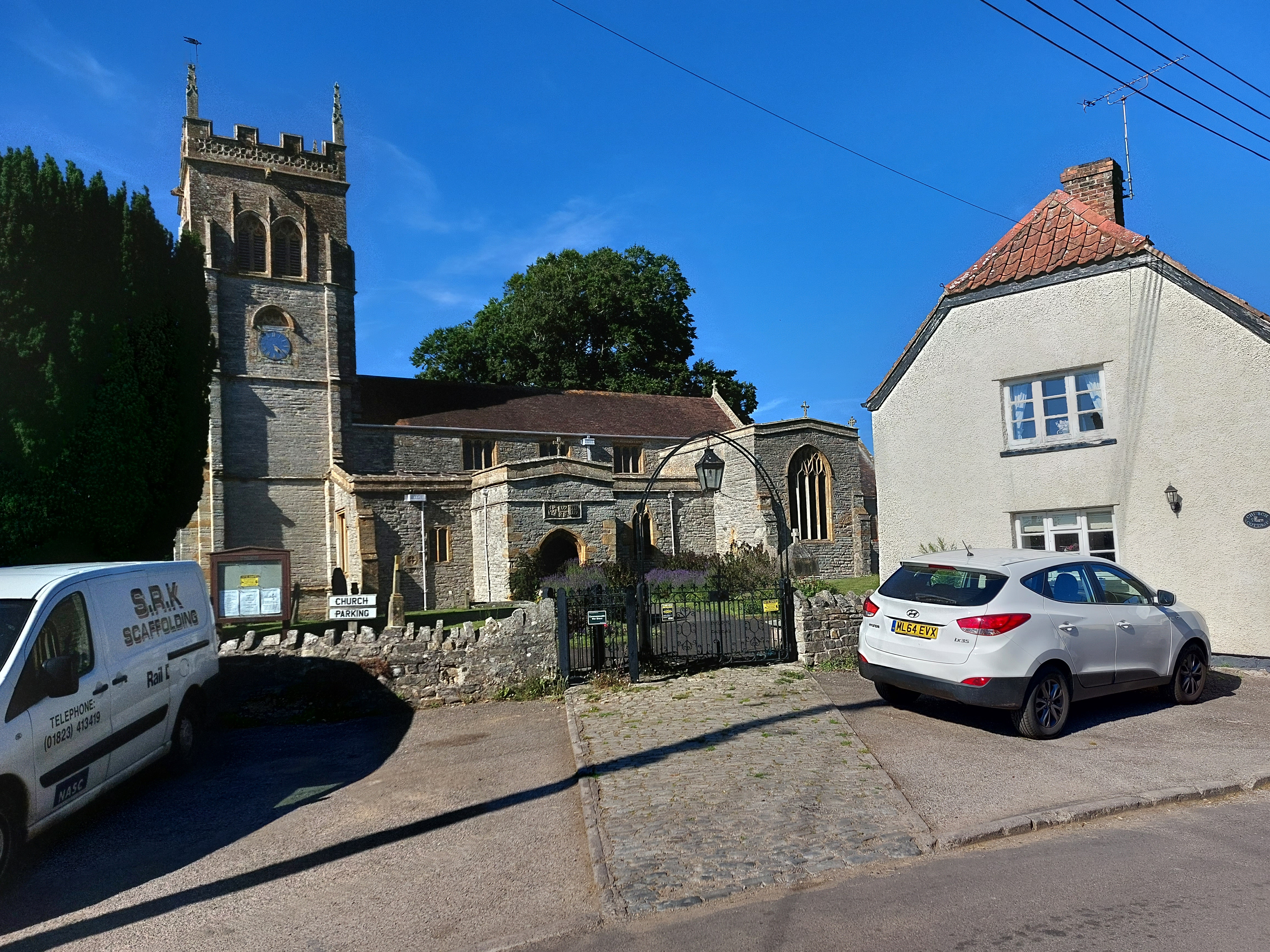 Now back to the road. Here's another very nice church in a small town I passed through.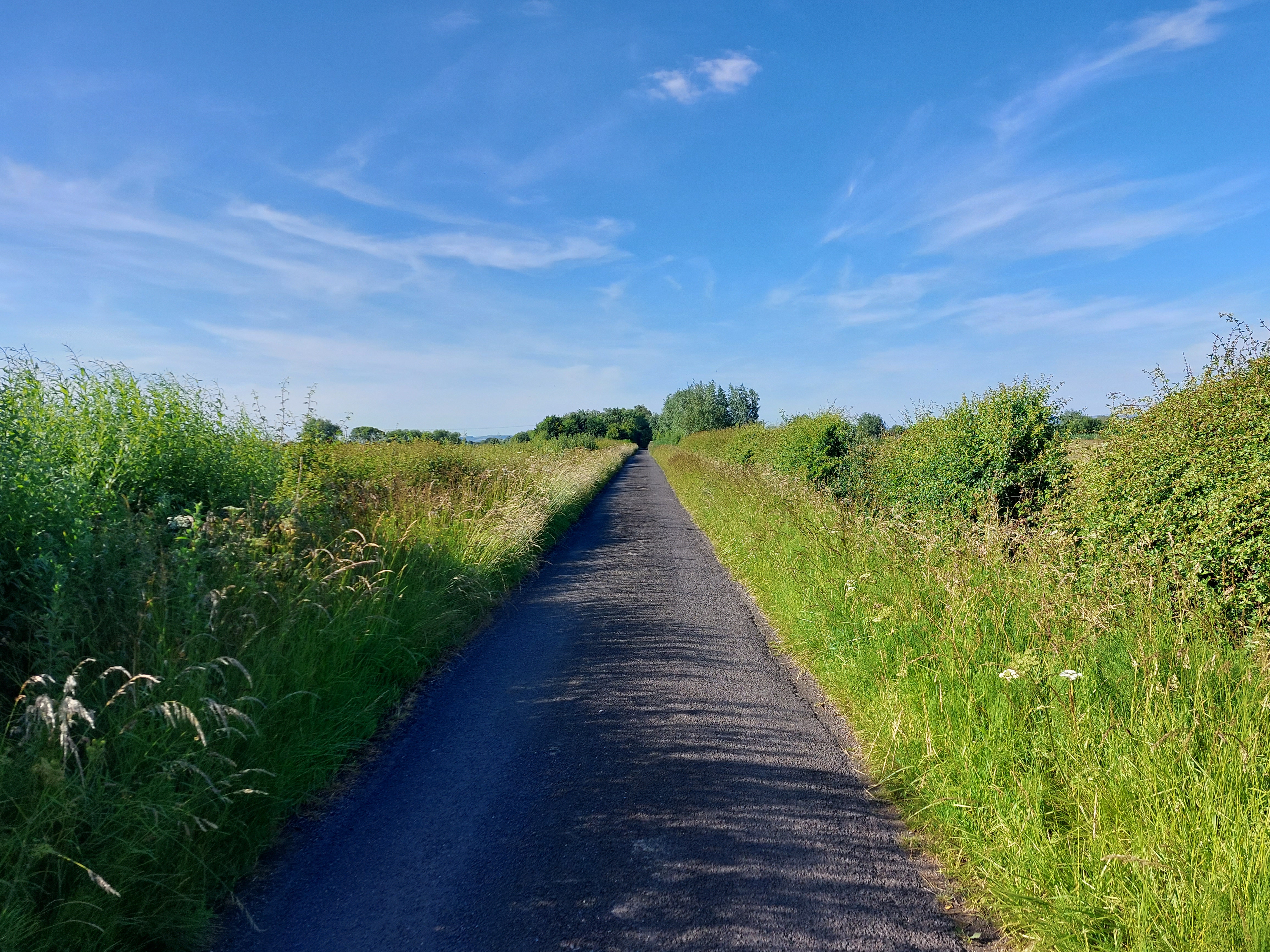 Shortly after finishing up at the bike shop, it was back to the regular (paved) road, which looked much like this for a while. So flat!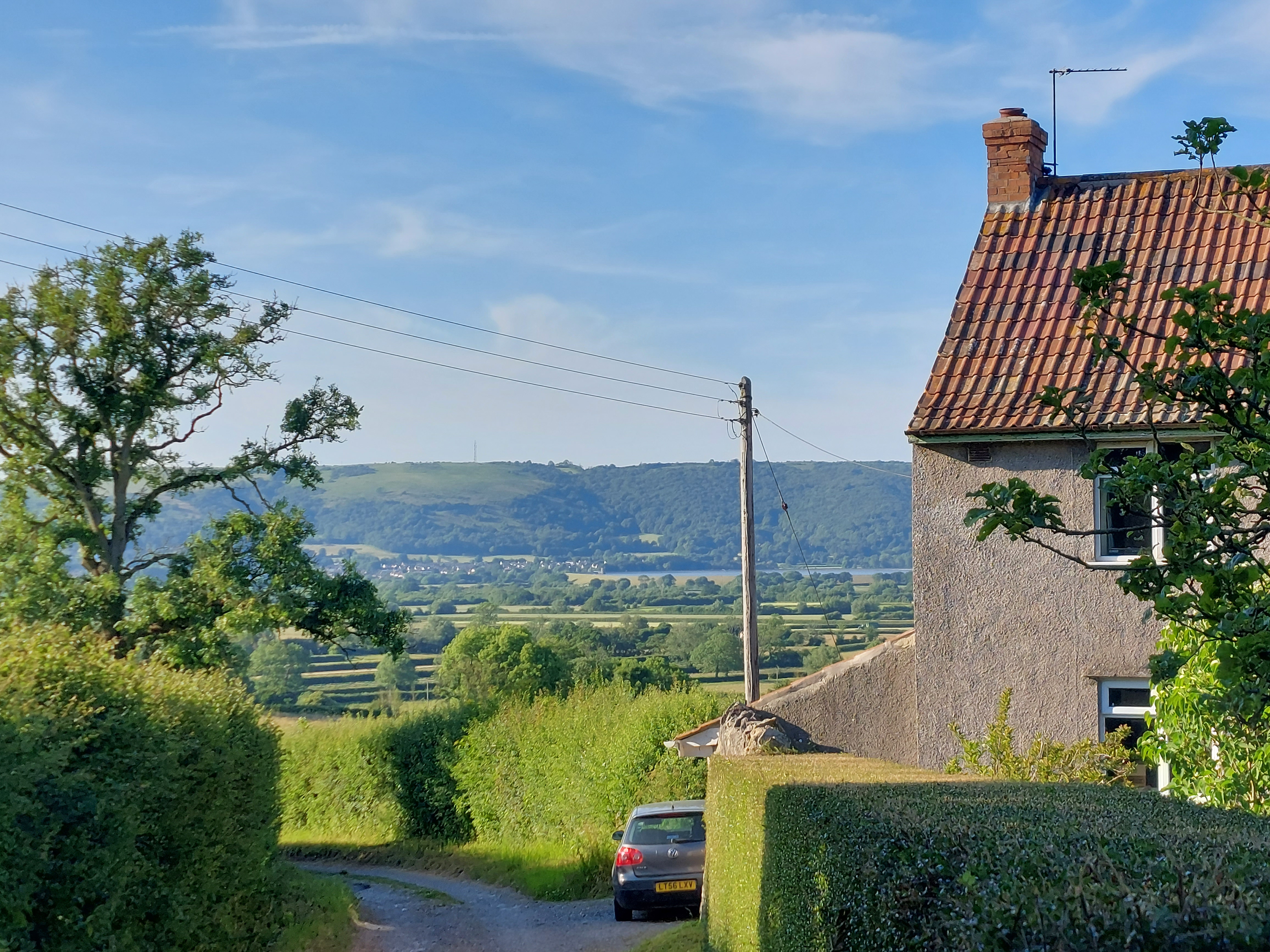 Another picturesque view of the countryside.

Now I'm almost to my destination, and yes, there really is a town named Cheddar...and it's what the cheese is named after, if you're wondering. The British version of cheddar cheese is not the same as what we're used to back in the States, by the way. You can buy it in slices at the supermarket, just like you can American and Swiss.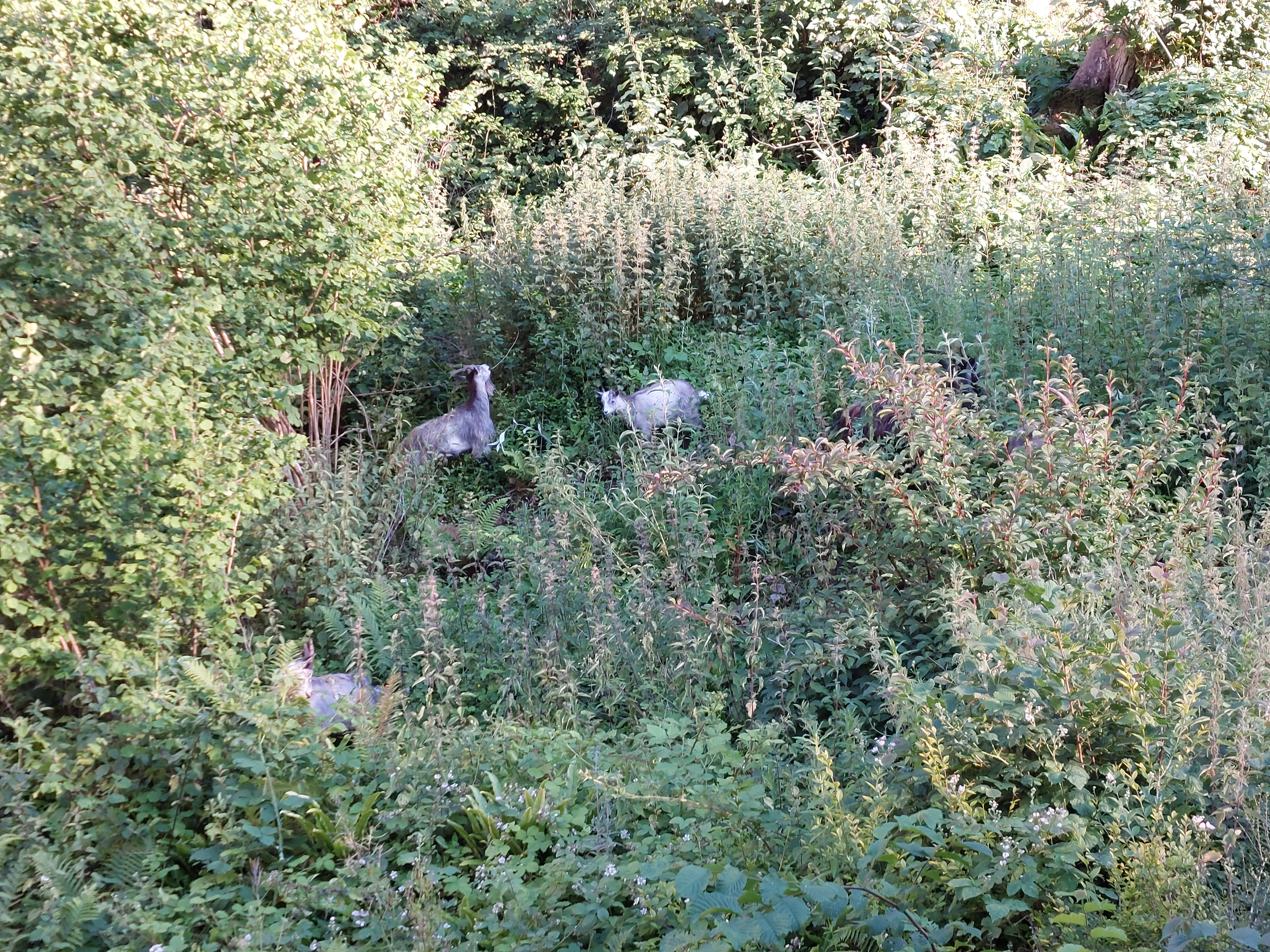 Hey, I haven't done a Random Wildlife Sighting yet this tour, so here you go! These are some mountain goats hanging around near the hills around Cheddar.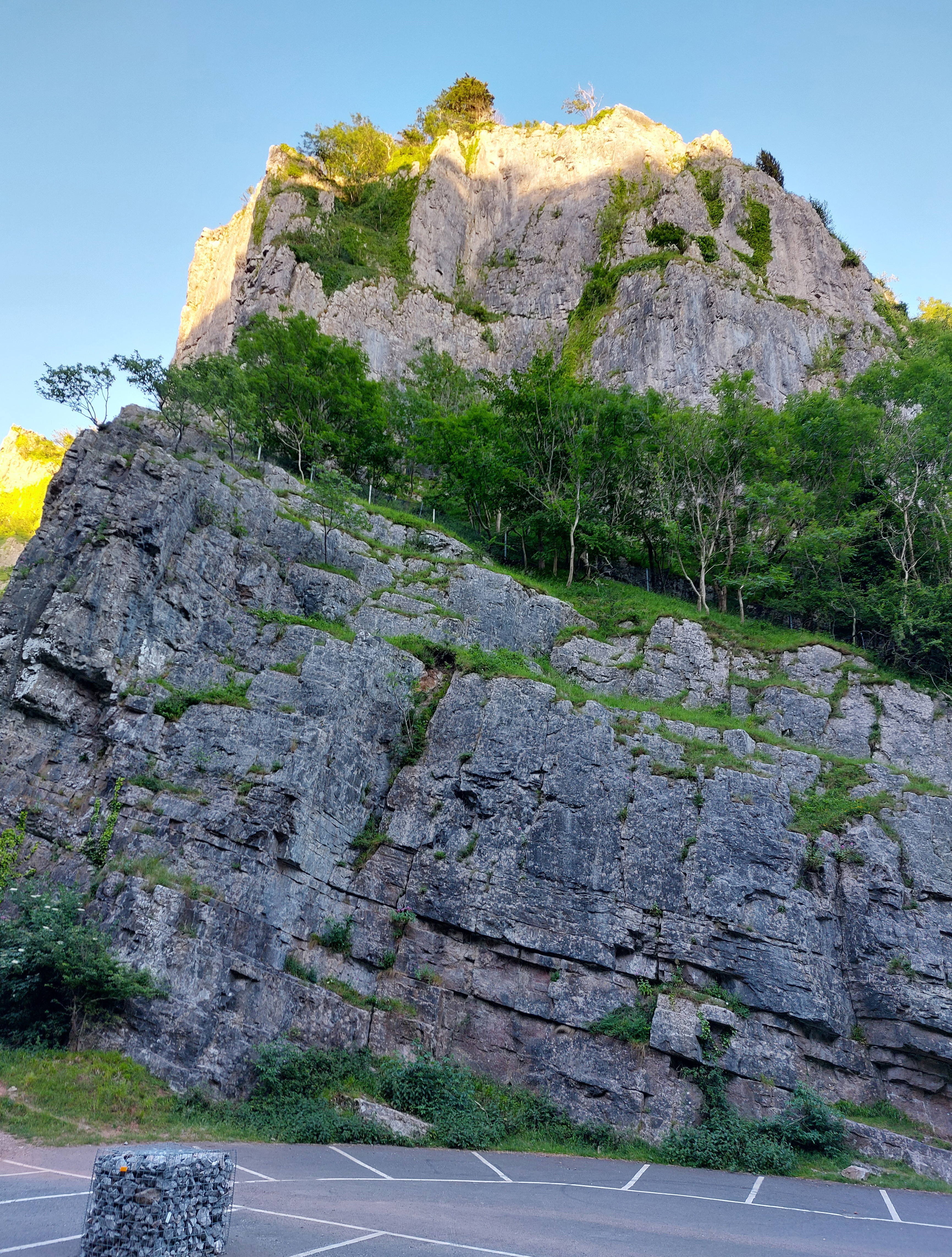 These days Cheddar is better known for its gorge, the largest one in England. After dropping off all my gear at the hostel, I rode on up here to check it out. Amazingly, the hill climb didn't seem all that bad with nothing on the bike. Here are a few views of the terrain, and I sure hope I don't have to bike through here tomorrow morning on my way out of town.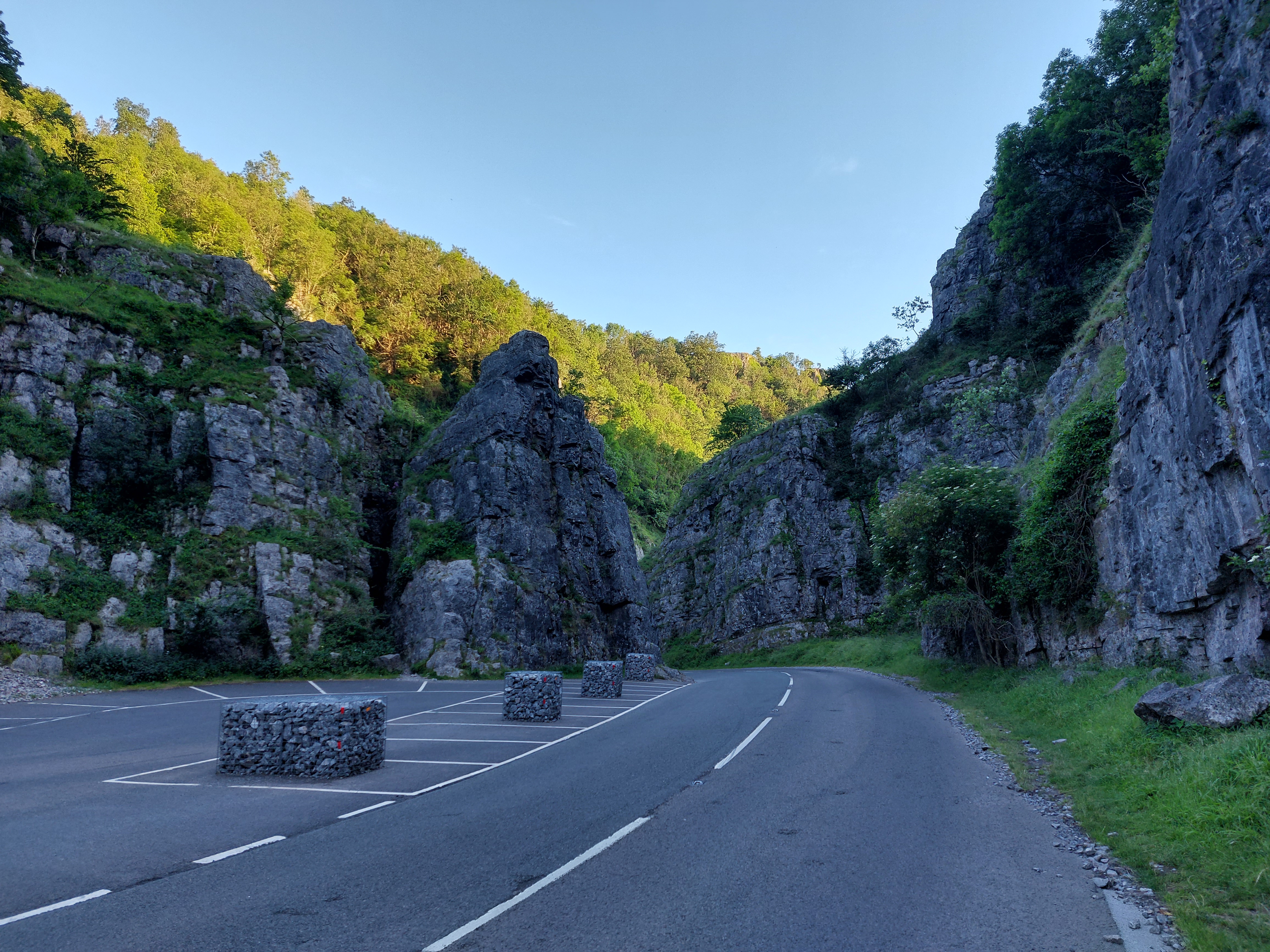 More of the beautiful gorge. Not sure what the caged up rocks were all about, though.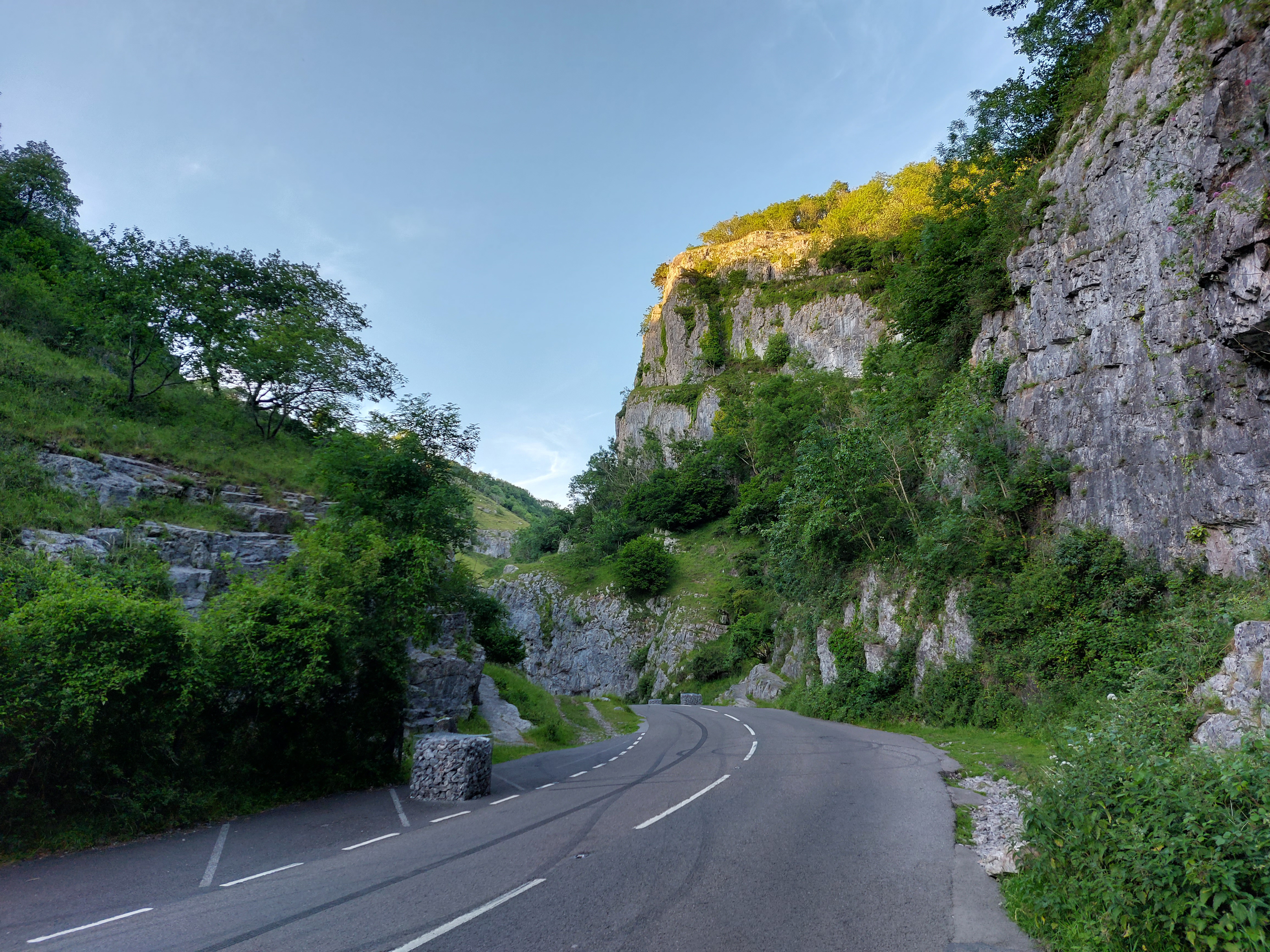 Yet even more of the gorge. The bike ride back down was fun!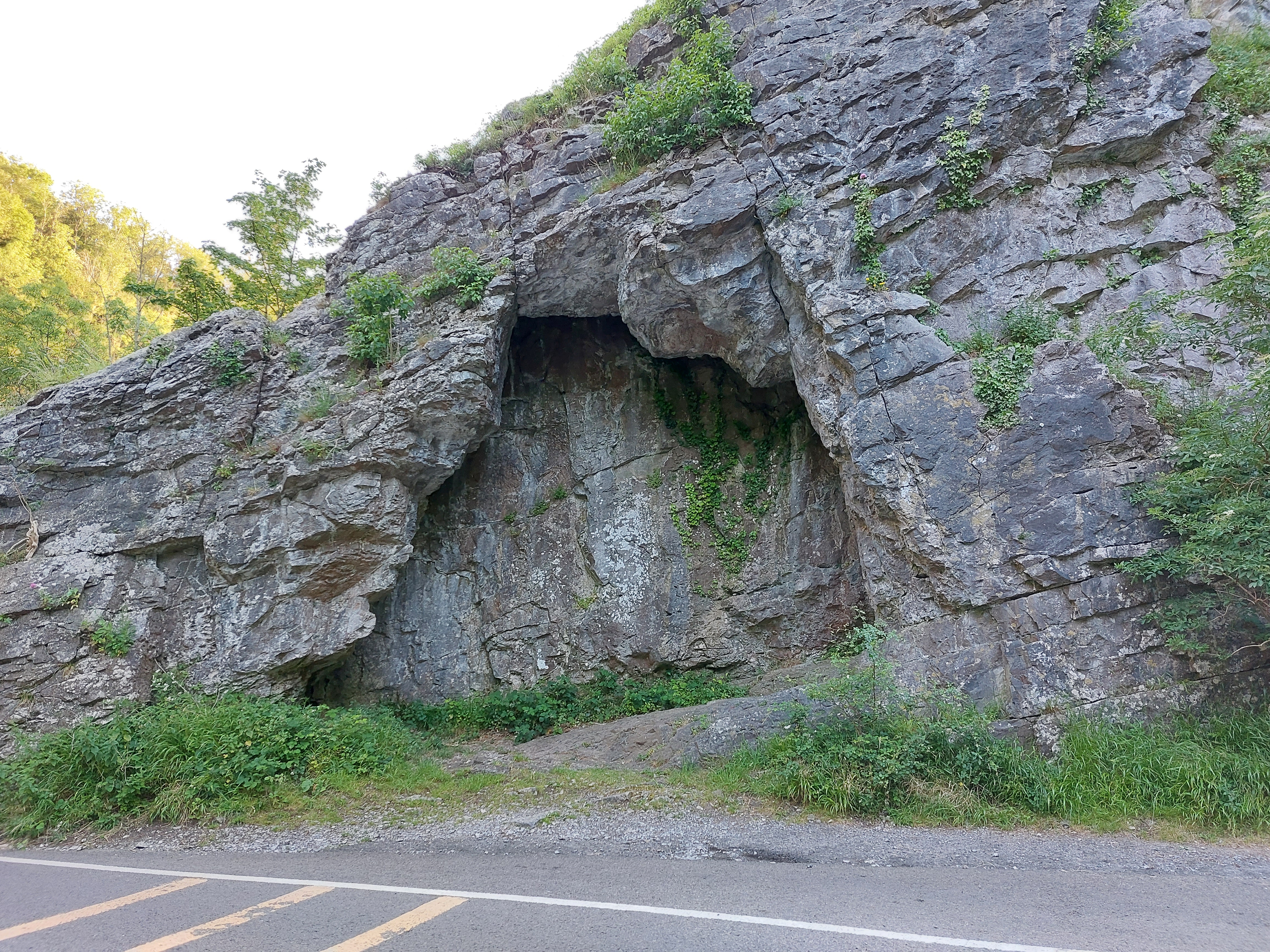 Interesting partial cave along the side as I headed back. There are many other caves in here, so if you come visit, be sure to allow some time to tour a couple of them (I won't have a chance since I arrived after closing).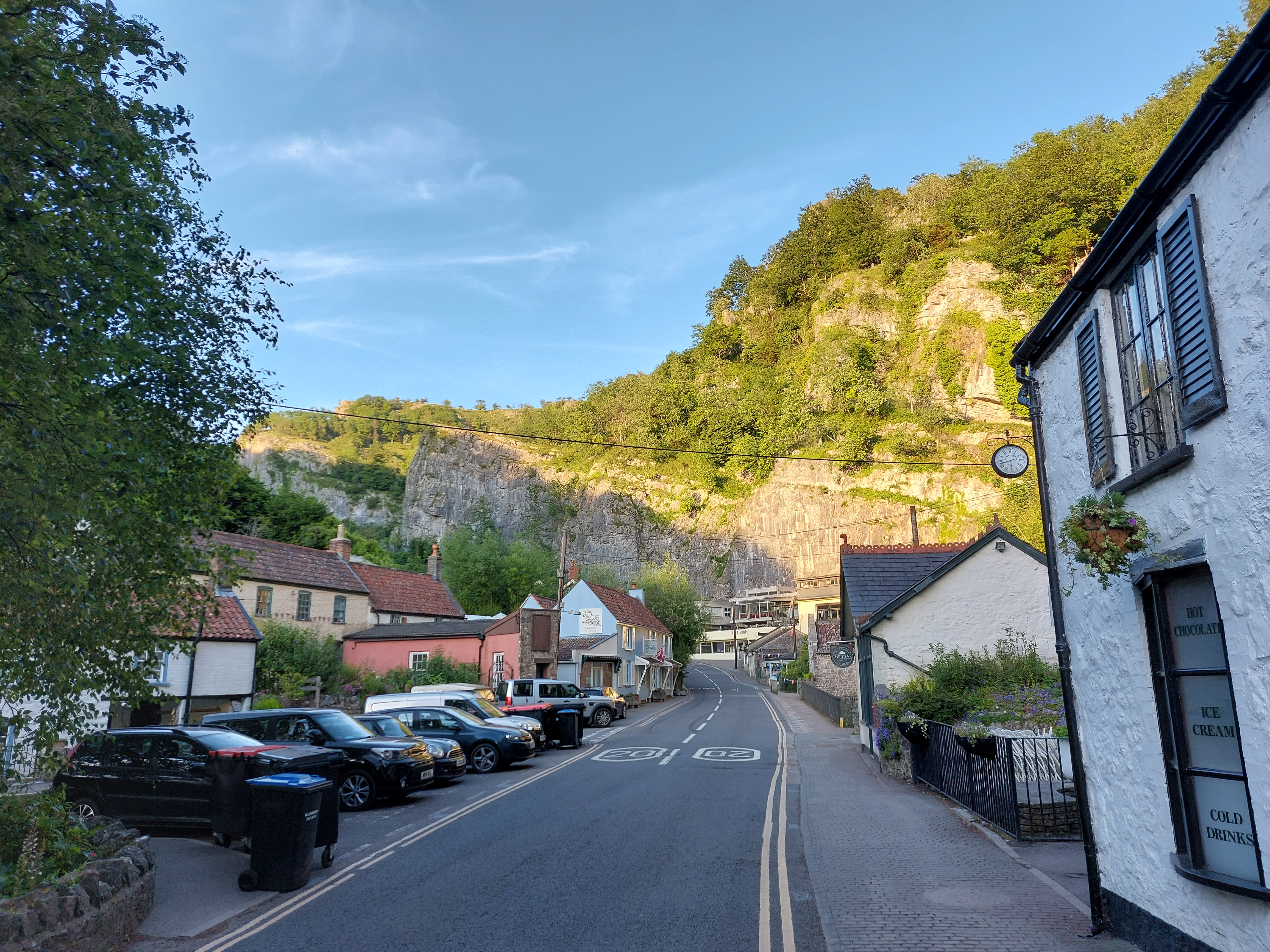 Looking back at the storefronts along the road heading up the gorge. Most of these are curio shops, tea rooms, and your typical tourist type places.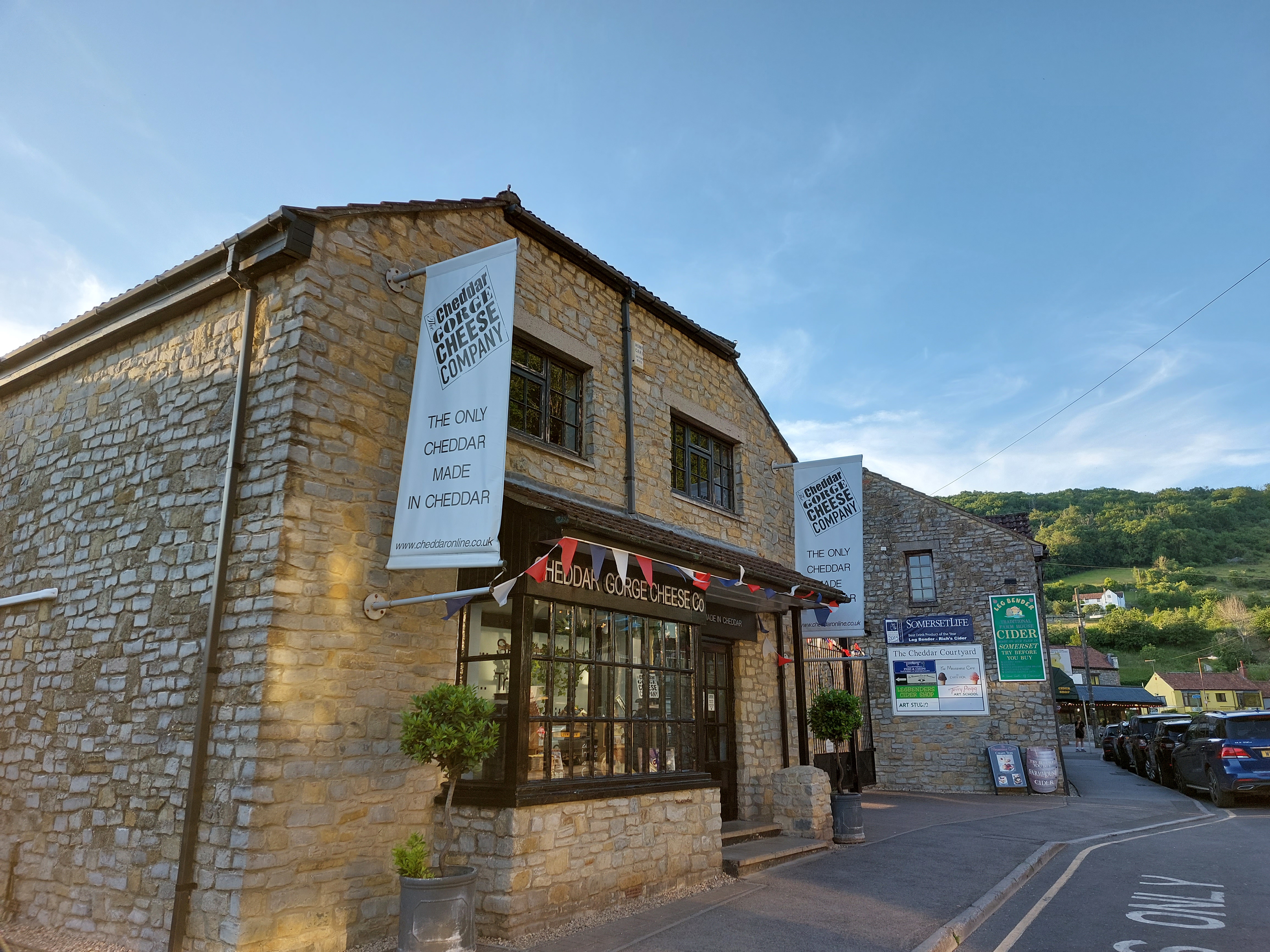 Oh, and before I leave, here is the last remaining cheese shop in Cheddar, and as you can see from the sign they're pretty proud of it.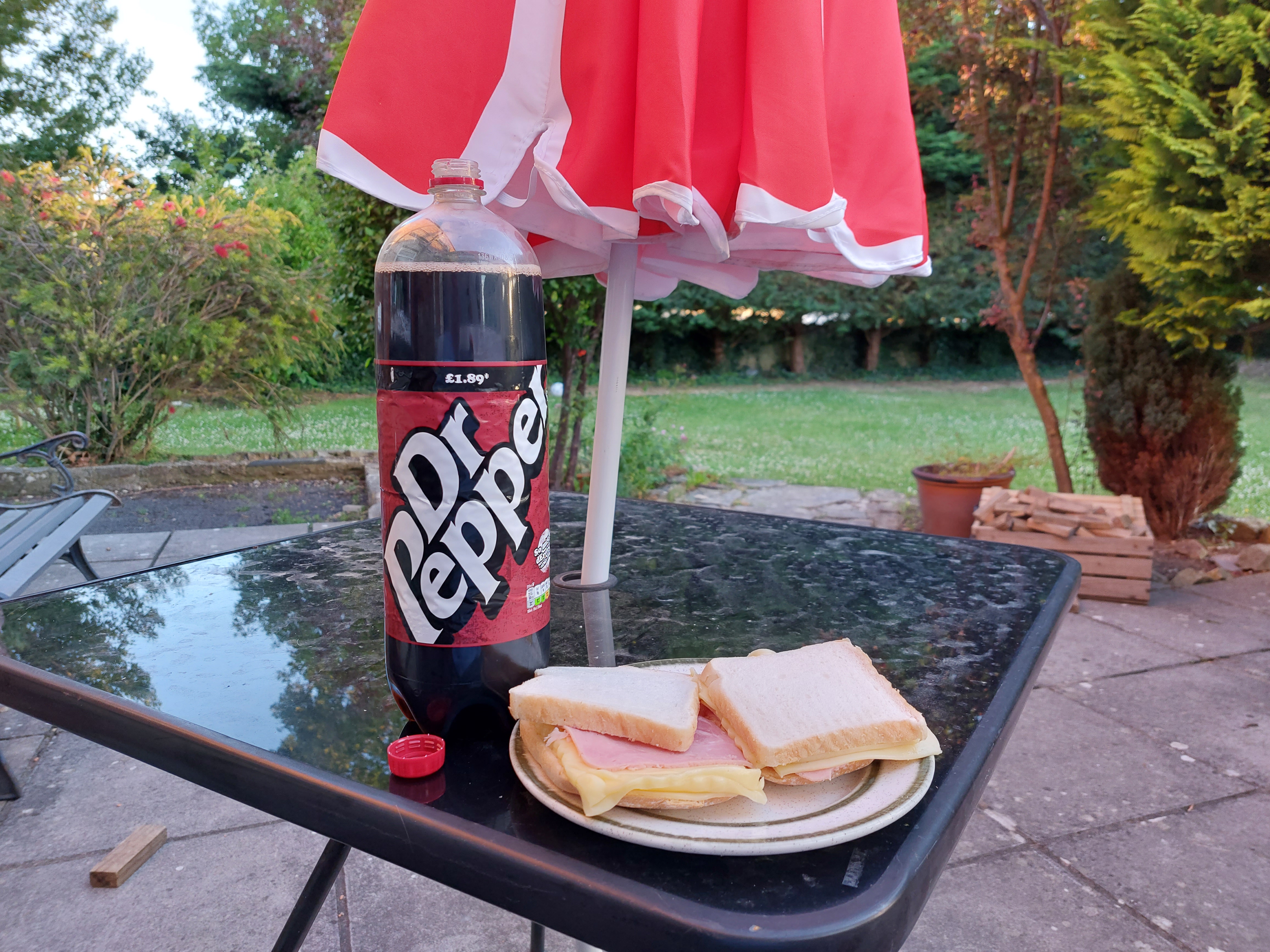 Now back to the hostel for some dinner...ham and cheese plus a giant Dr. Pepper. (Nope, not cheddar cheese...that's gouda.)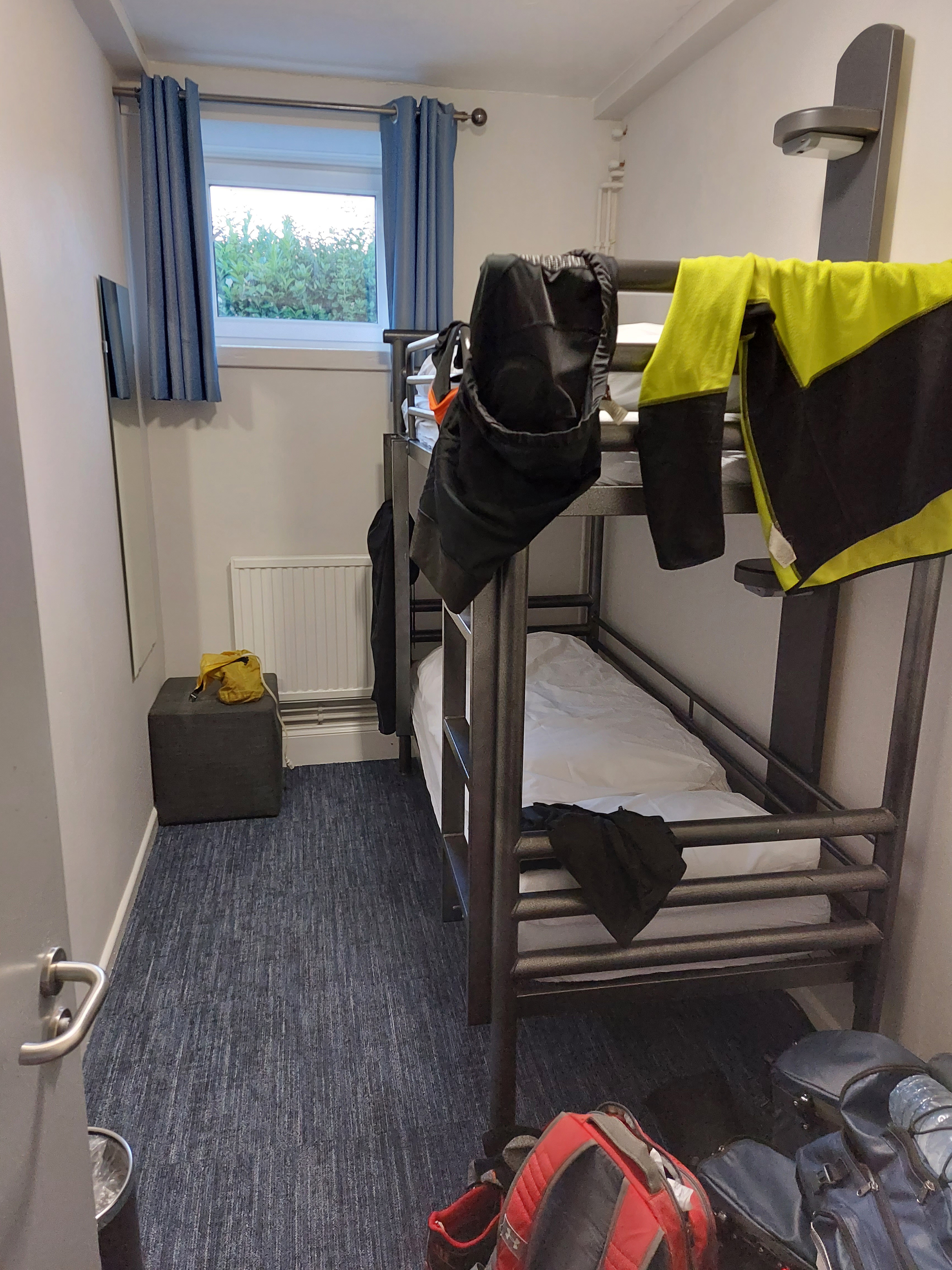 Now back to the room for the night. Yep, this is the entire room...a bunk bed, and little table to put my stuff on, and two charging outlets. That's it. The bathrooms are down the hall (shared) and there's a really nice common area, though, with excellent wifi, too. Plus I don't have to share the room with anybody. I don't really need much more than this, quite honestly.