Day 14 – June 23, 2022
Church Stretton to Chester
Miles: 61
Terrain: Mostly descending but there were a few significant climbs
Weather: Warm, overcast with some rain later; no significant wind
After yesterday, today's ride promised to be relatively easy, as I got to enjoy some descents bought by tough climbing the day before. Rising from the tent proved less difficult than expected because it was already getting warm by the time I woke up, and I also had what I considered an "easy day" to look forward to. The "easy" part came only after a really difficult climb straight out of the gate, and then there was a nice stretch of heavy braking on badly maintained farm roads before the ride flattened out.
Google Maps gave me three route options (as you can see) and I chose the longest one because the other two each added another 500 feet or so of climbing. Everything was fine until I got to Shrewsbury when the GPS mysteriously routed me into town instead of on the route I picked. I had to cut northeast back onto the correct track, adding a couple of miles but still saving loads of climbing. Once back on track everything went swimmingly until I got over onto the left-hand path, where I found myself on A49, one of the main arteries heading toward Liverpool. Right about this time it started raining as well, adding to the difficulty considerably. This particular road had no shoulder and a zillion trucks and I spent about 9 miles seriously worried for my life. Amazingly, it's not only legal to ride on roads like this but I saw other cyclists doing it, and police went by occasionally without pulling over to order me to knock it off. I hope seriously I can route myself around any more of these highways in the future...I think I'd even do extra climbing if I could avoid that sort of risk.
Otherwise, everything went reasonably well. The rain wasn't too bad and let up shortly before I reached my destination, which turned out to be a historic building and another "pub hotel" with rooms attached to the local drinking establishment. Getting up the stairs was a challenge (it took 3 trips) but at least I wasn't on the third floor this time. And the room was amazing, one of the best this trip.
I didn't take too many pictures of the route today because most of them would've been "look at the cool scenery" again and not much of that since I'd left the hills behind. Most of the pics are from the historic part of Chester, taken as I rode around for a bit after arriving.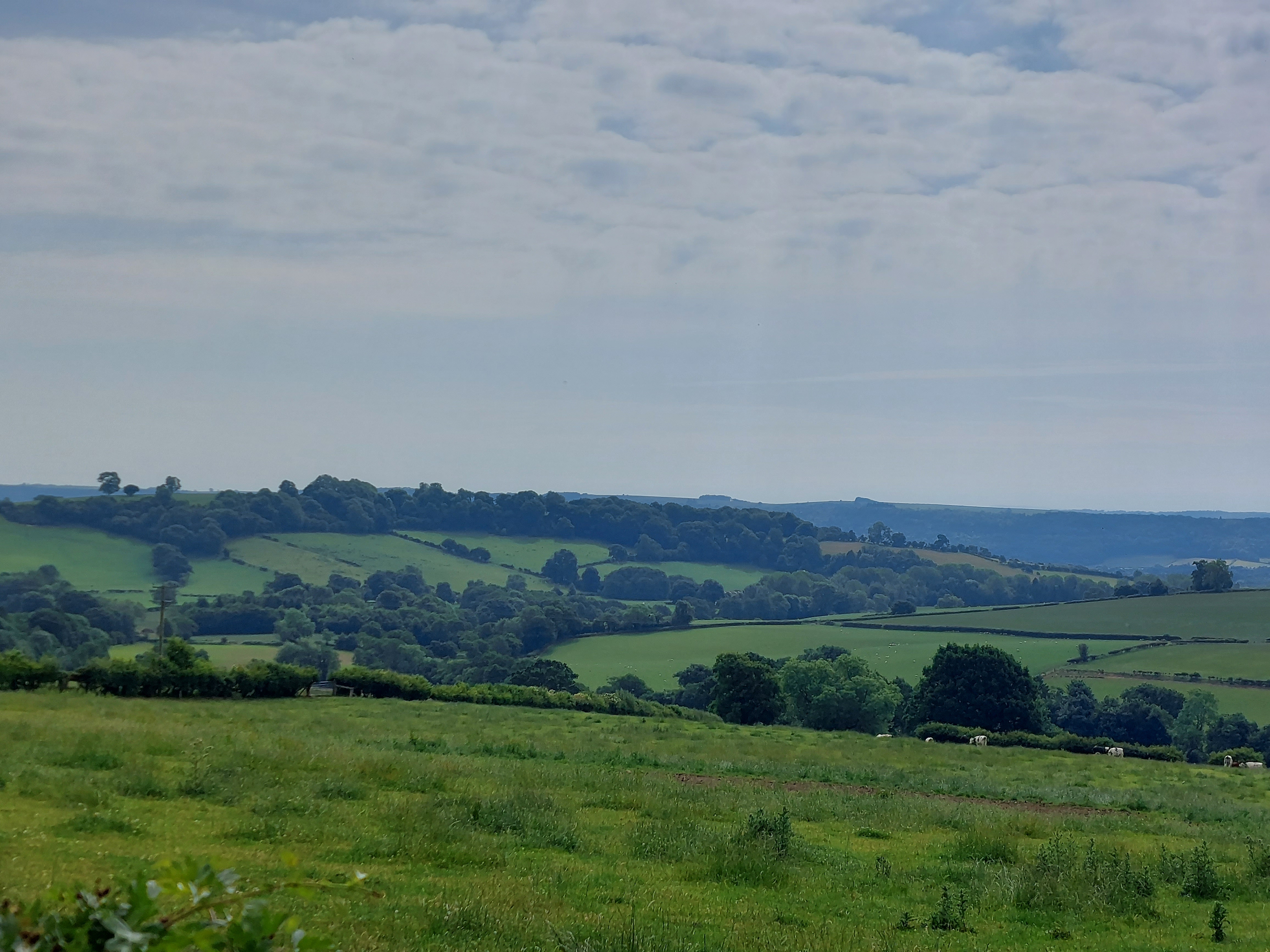 Okay, there will be a couple of countryside views from the early morning, taken as I headed down the hill toward the flats. This one was looking out from the farm where I stayed last night.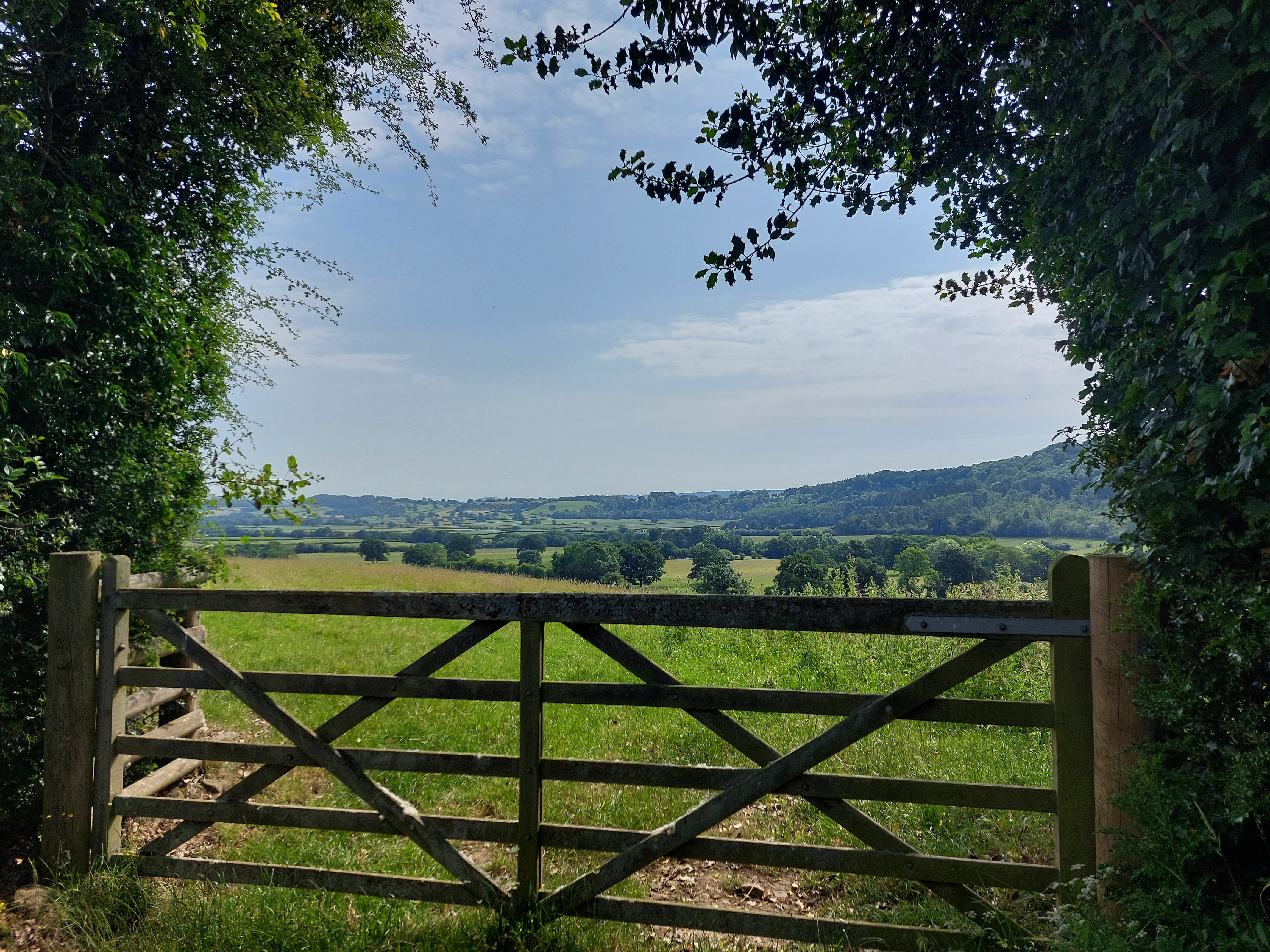 One last view looking out at northern Wales. I was following the border along most of the day, with Wales to my west. Occasionally I would cross in, and then back out a few miles later, but there were never any signs to let me know about it, or I'd have pictures of at least one of them. In fact so far this trip I've never seen anything to indicate I was in Wales other than the occasional sign in Welsh.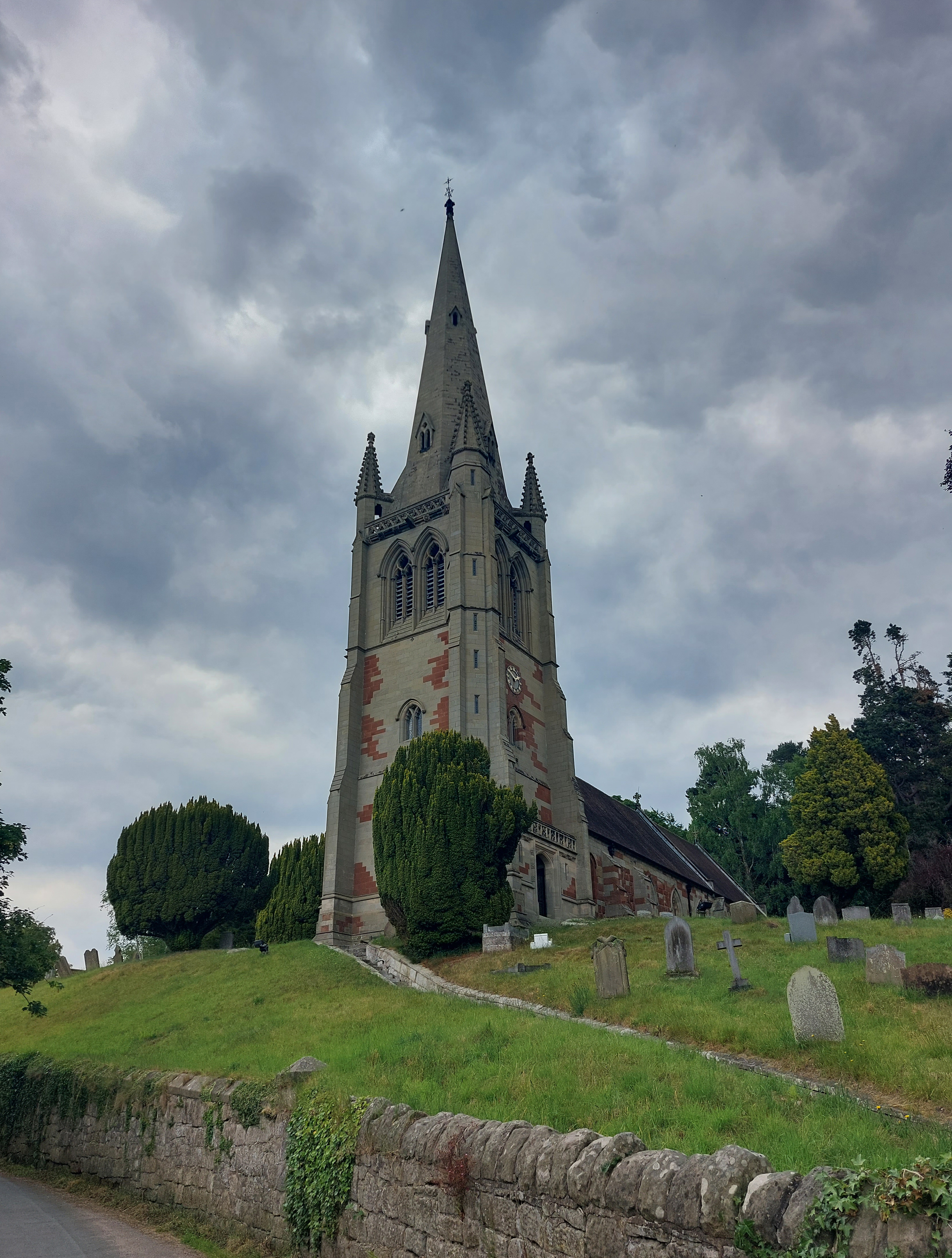 Here's yet another really cool church. This was the top of the last major hill of the morning. After this I did a whole lot of cautious descending.

Lunch came late today as I didn't find anyplace to grab food until after noon. Usually I buy a soft drink, but I noticed this fruit juice item and decided to give it a try. When was the last time I had anything made with blackcurrant in the USA, right? Well I didn't read the label closely enough (see inset) and after I started drinking I thought "Wow this is really strong." When I finally figured out I was supposed to dilute it, I'd already half finished. So I filled the bottle back up with water and it got much more palatable after that. By adding more water later I managed to get this to last several hours. Now that I know what a "squash" is I might try this again.

Here's what I was talking about with regard to the highway A49 that I had to endure for over 9 miles. Those trucks were going by at 60mph. Add the wet conditions and yeah, it was a pretty harrowing hour or so on the road.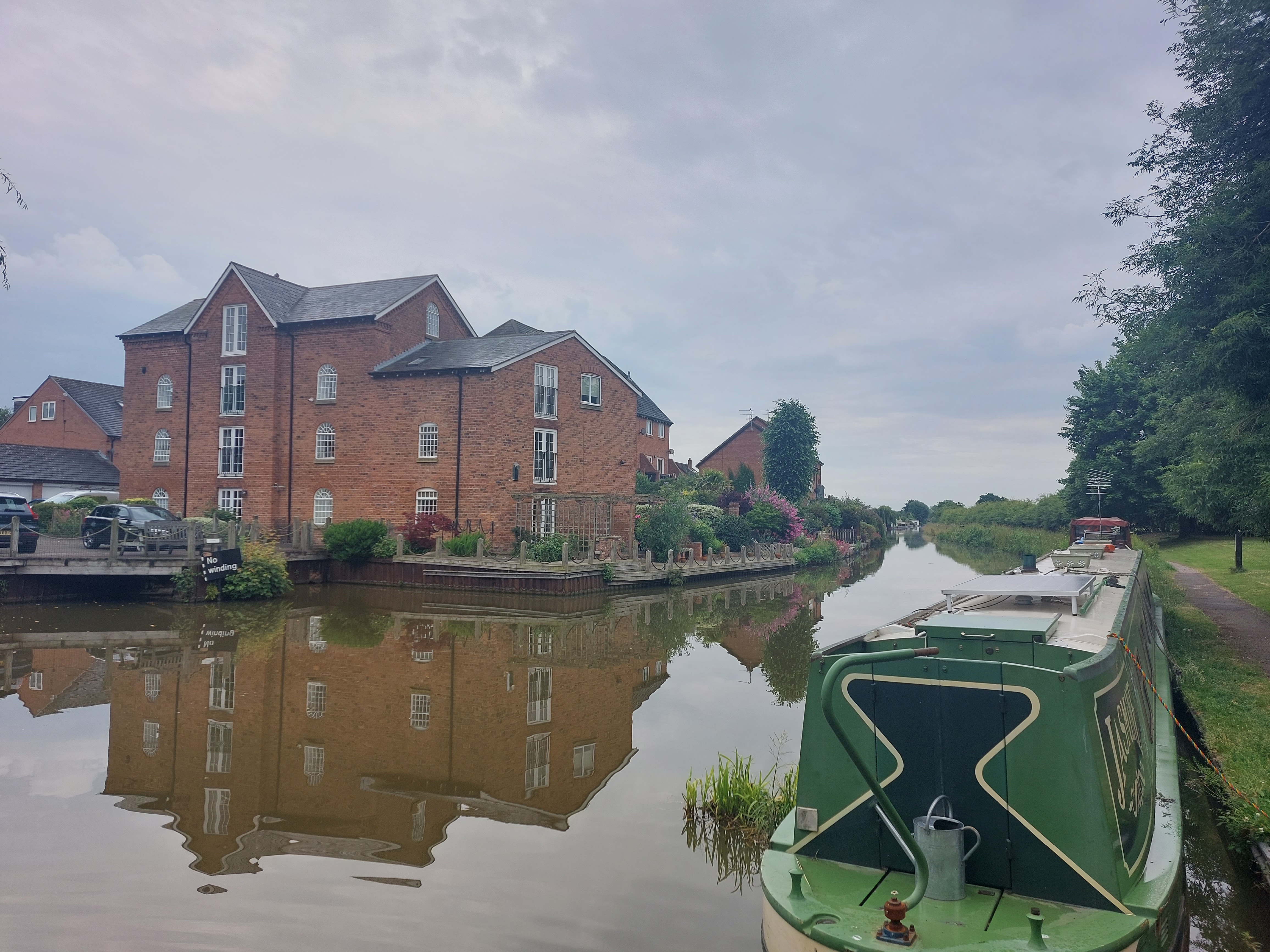 Once that was over, I exited and found myself along another canal, on a relatively narrow path. Here are a couple of views of my surroundings.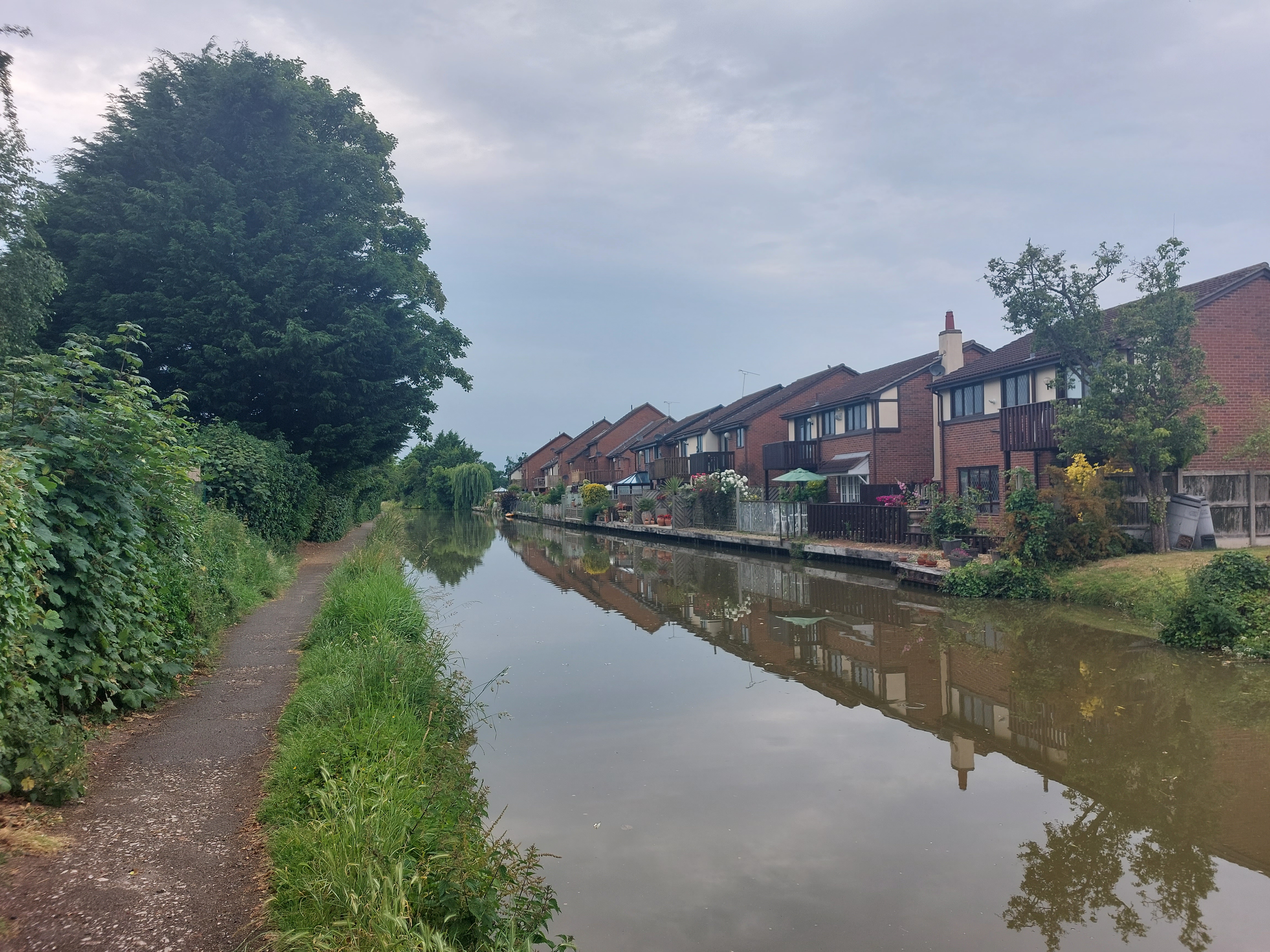 This is looking the other way from the previous shot. Yep, I had to ride along that narrow little path.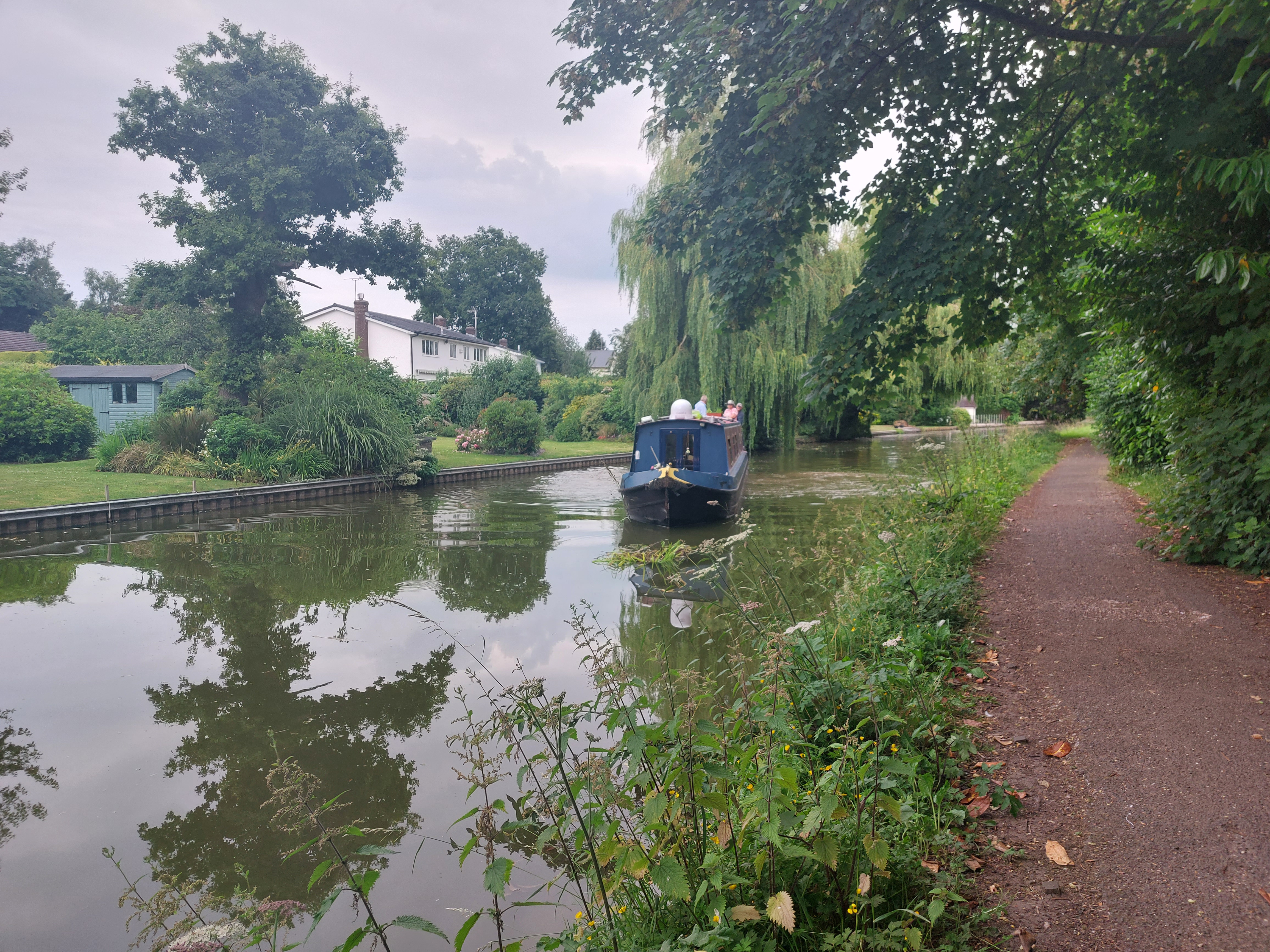 At one point I actually saw one of the riverboats in use, the first and only time so far.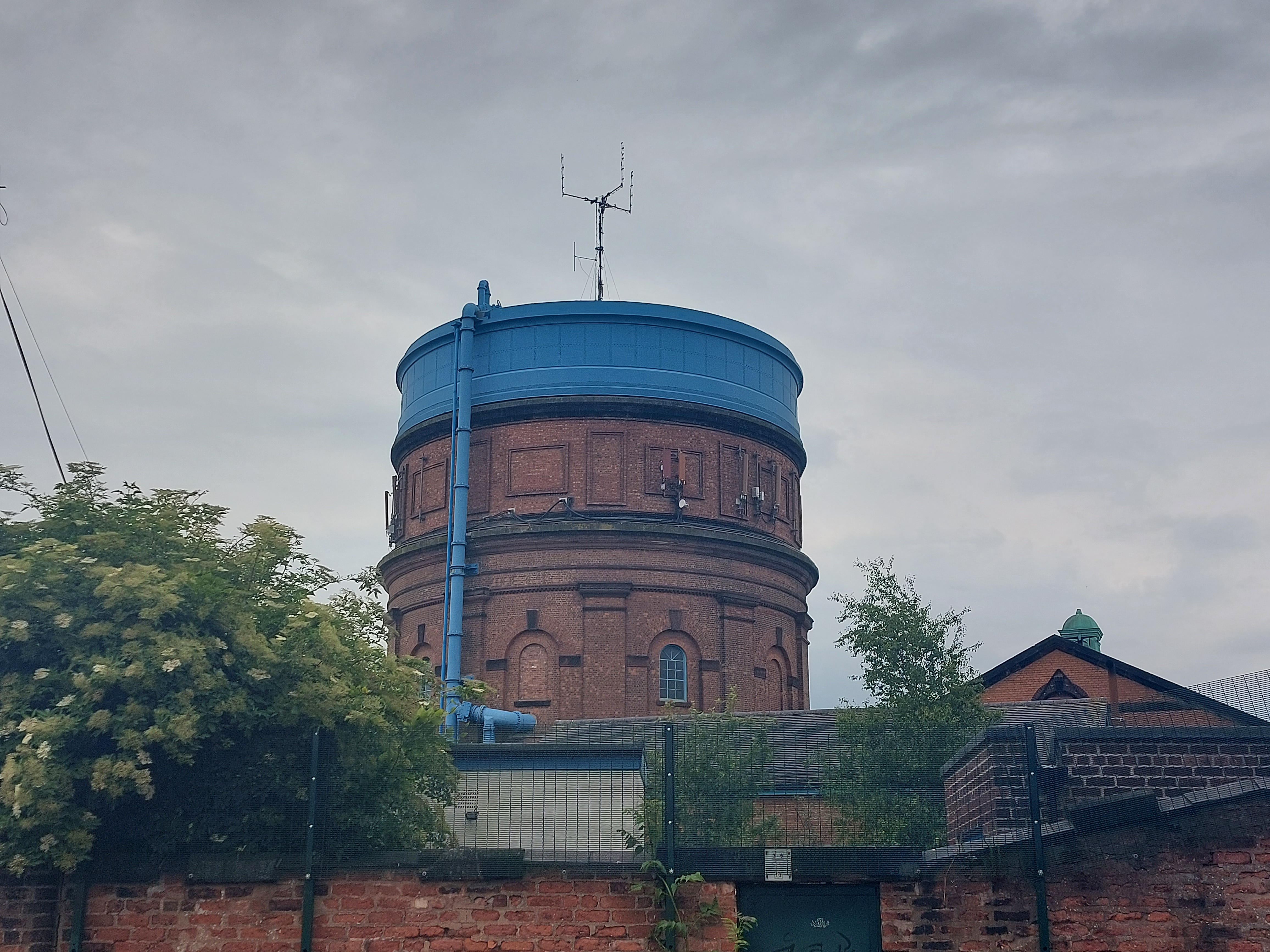 Arriving in Chester, I came upon this interesting water tower. Notice the red brick color...that seemed to be everywhere in this town.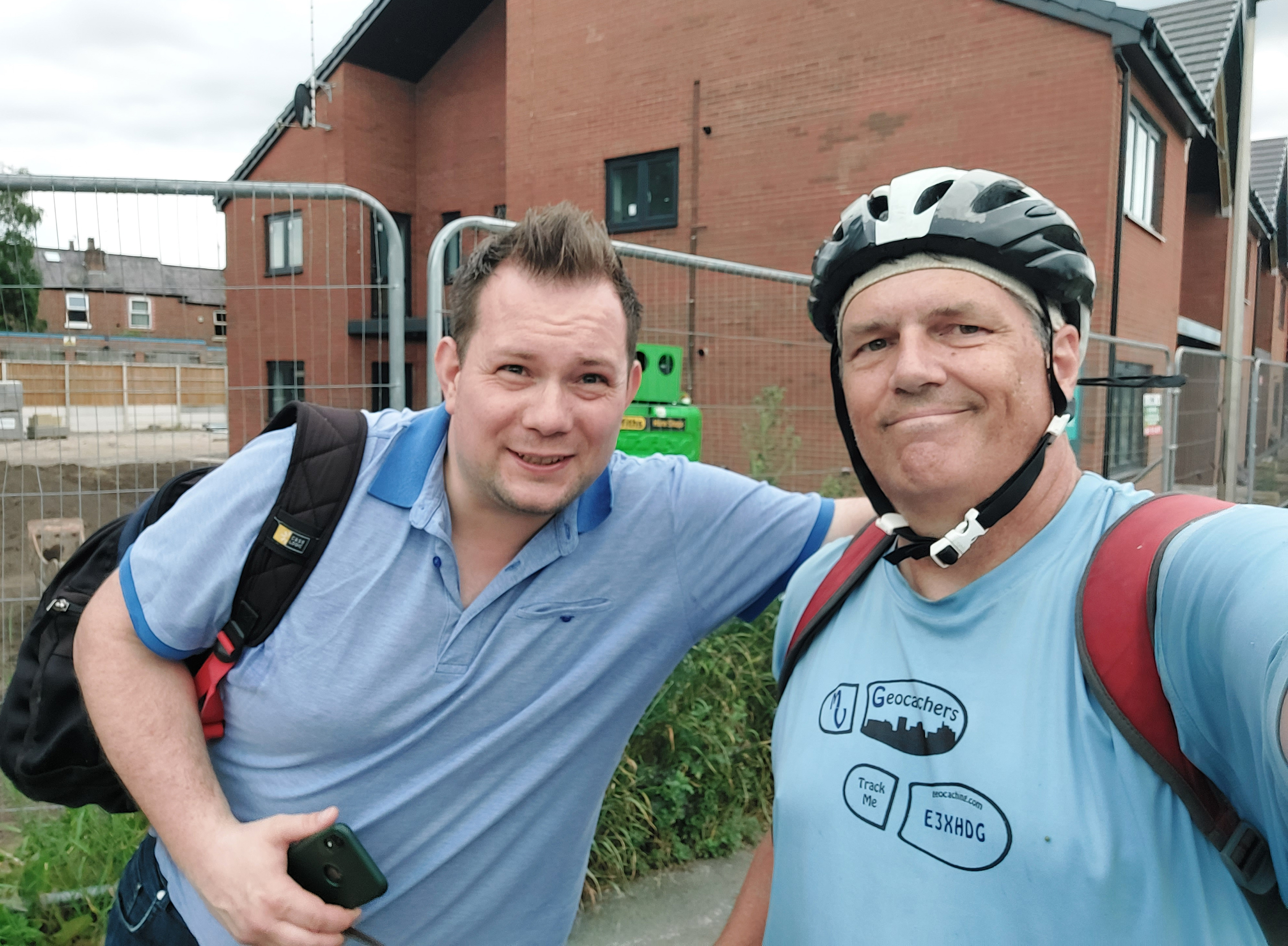 Here's someone I met along the way...I talk to lots of people but most of the time don't ask for pictures. This guy (I forgot his name just like I told him I would) is originally from Germany but now lives here in Chester. We chatted for quite a while about various things and he gave me some good advice about touring Wales that I unfortunately won't be able to take advantage of this trip...but maybe in the future. Nice to meet you!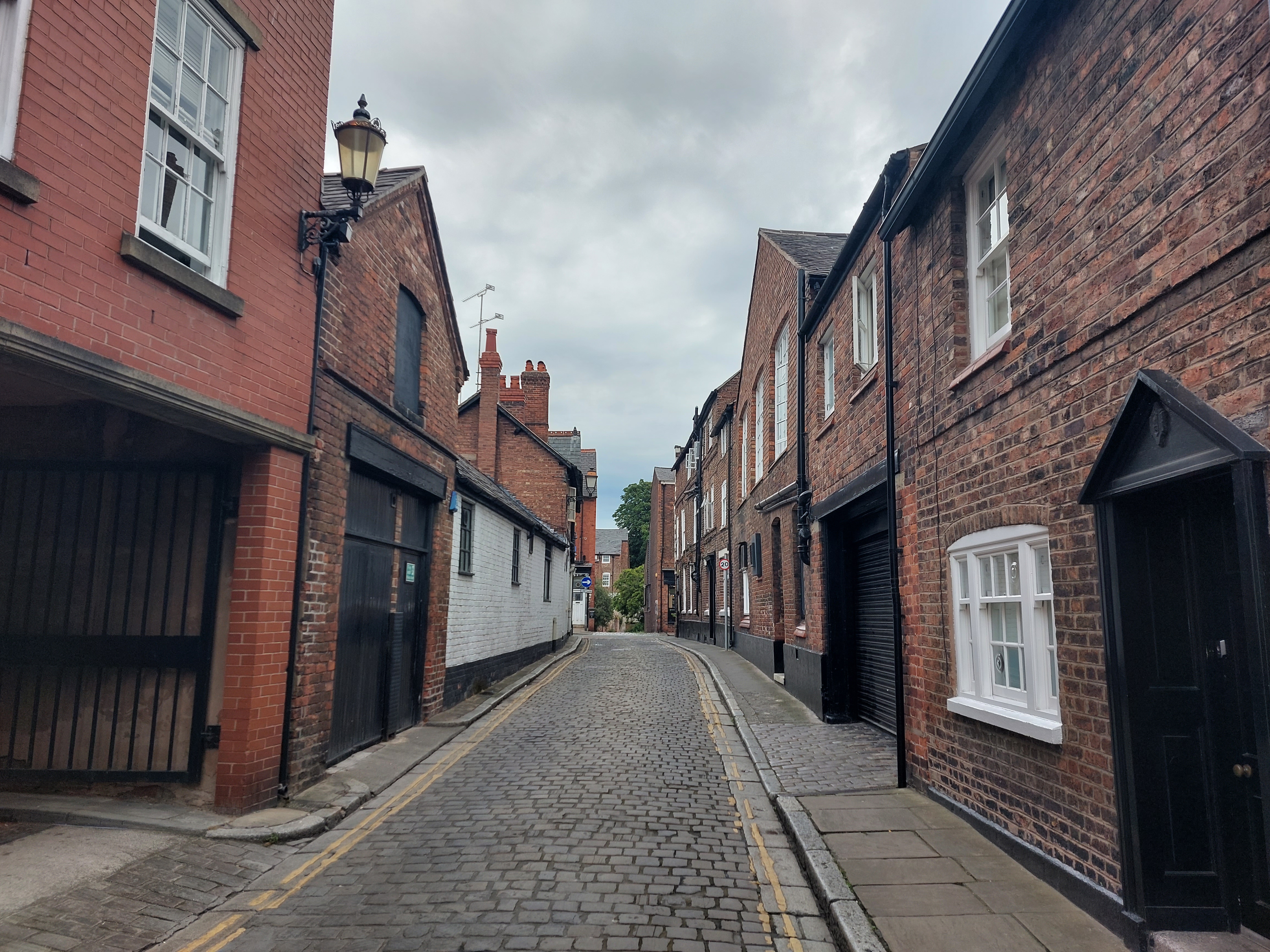 Arriving in the main center area of Chester I found cobblestone streets and plenty more of that red brick motif going on.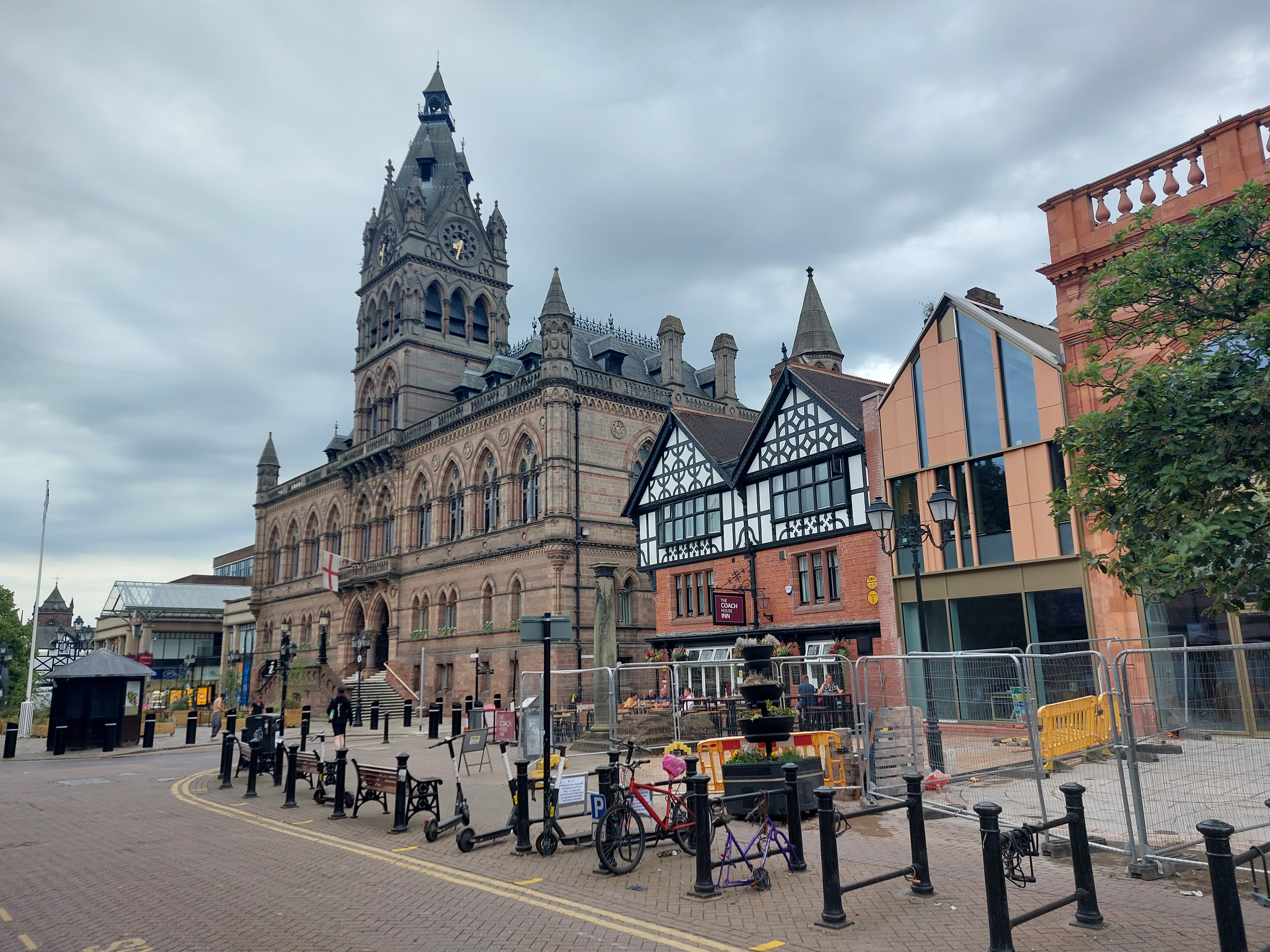 Here's the town hall, and look at that just to the right of it, that's my hotel.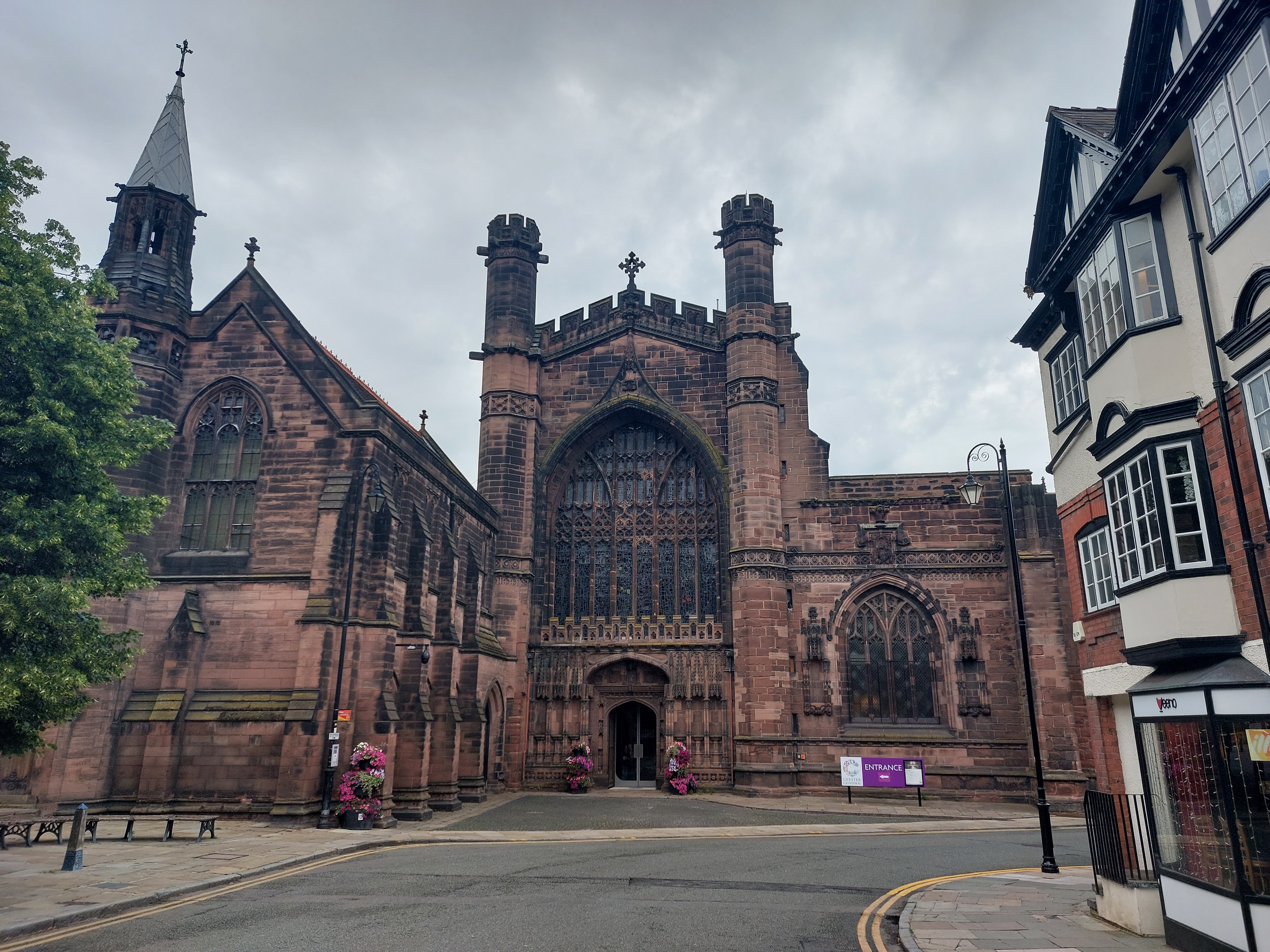 An amazing cathedral just a block or so away. (I didn't check in yet, but kept on riding to take in the sights.)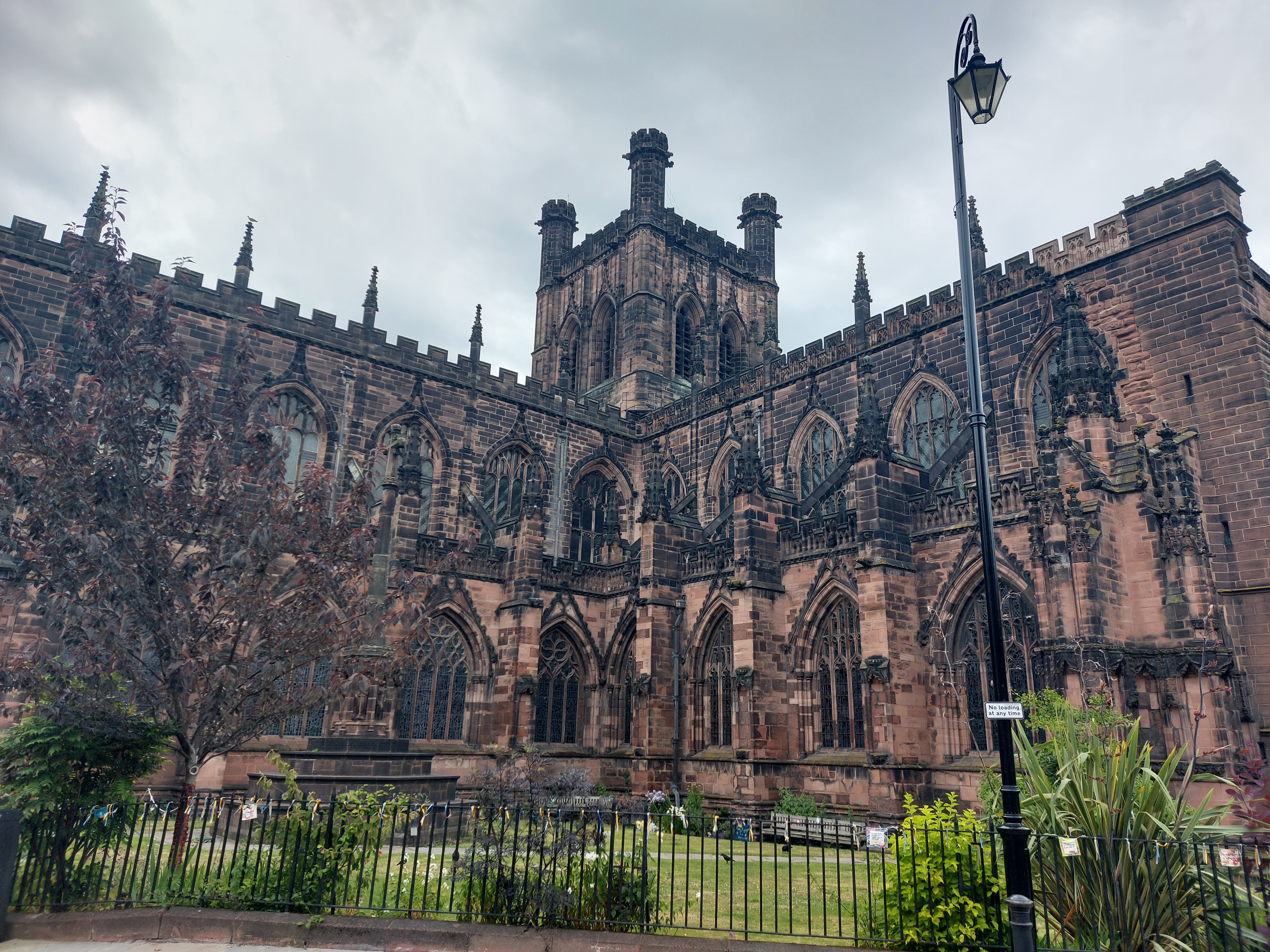 More of the same cathedral from around the corner.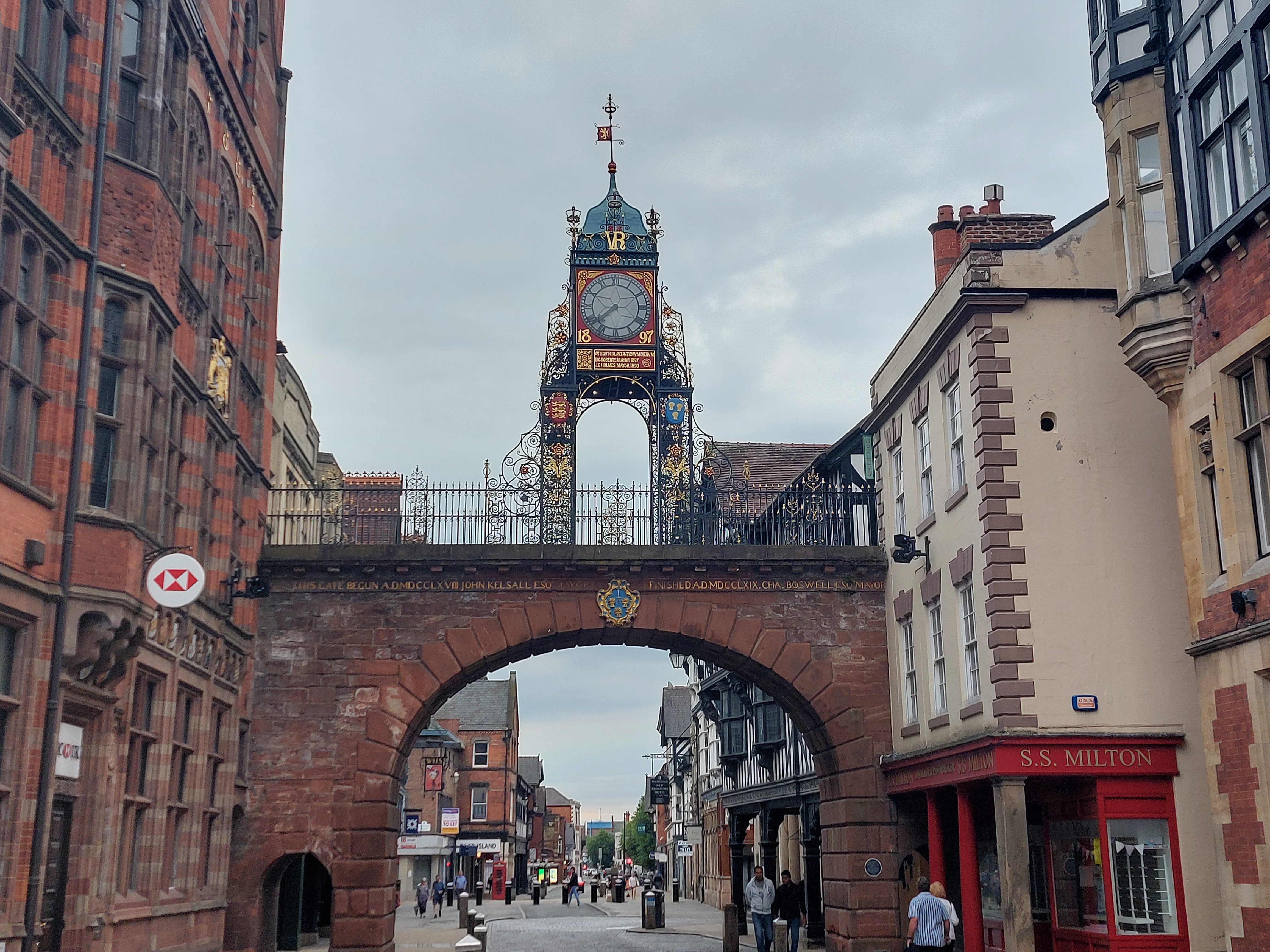 An amazing clock tower...bridge...arch thing in the middle of town. (A clockbridgearch?) I am reliably told this is the second most photographed clock tower in England after Big Ben.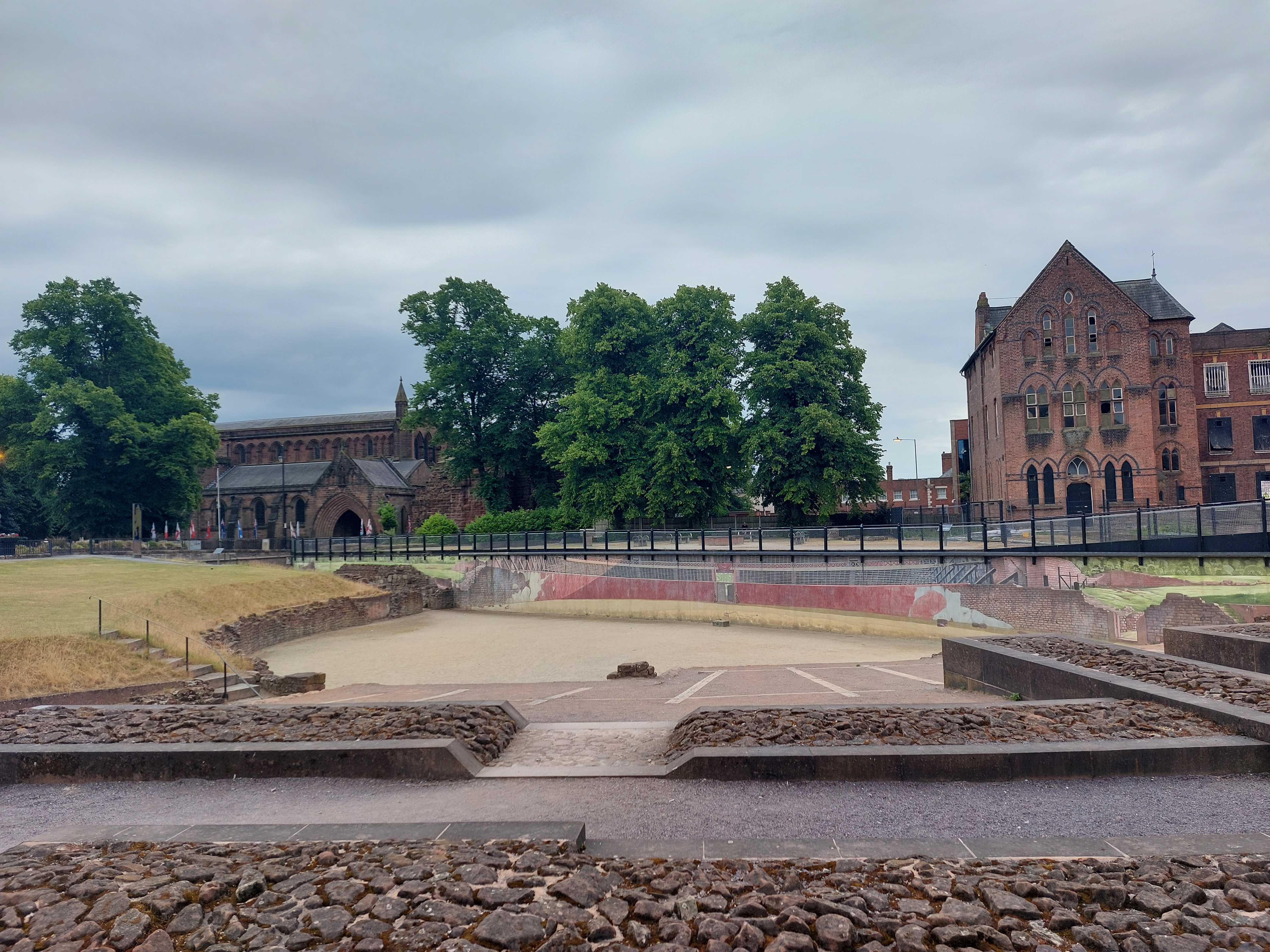 This ancient amphitheater dates back to Roman times.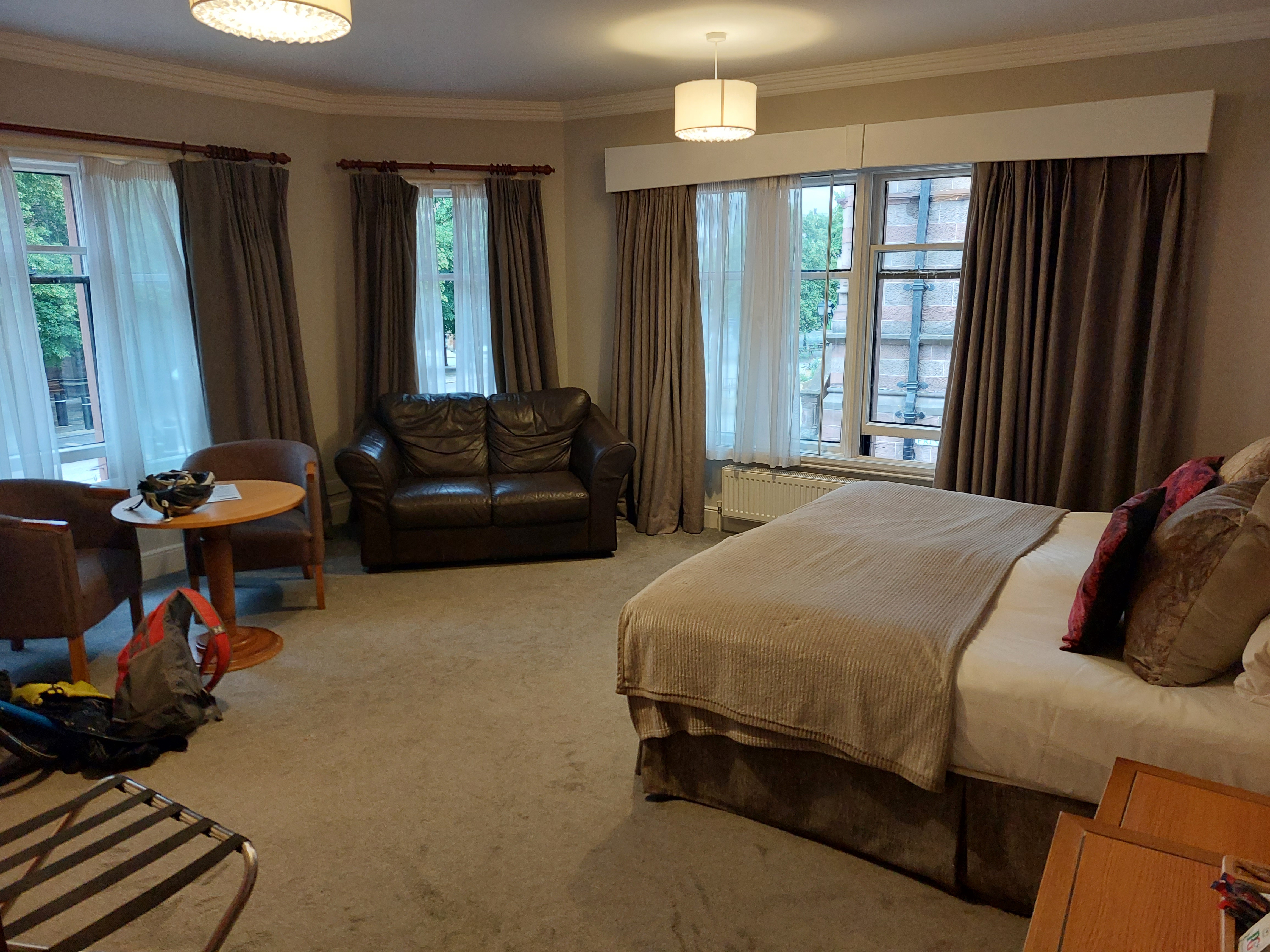 Enough touring, time to retire for the night. These were my accommodations...so much luxury after a night in a tent! I'd better watch out, I'm going to get spoiled.