Day 18 – June 27, 2022
Windermere to Ecclefechan, Scotland
Miles: 68
Terrain: Difficult climbing all day
Weather: Very cool, early rain, tailwinds turning to crosswinds late
I had a lot of trouble getting up today because I knew I had to face another grueling day of hill-climbing, plus the weather was going to be cold and rainy. I lingered in the hostel way longer than I should have and then finally set off close to 11, figuring that at least that way the day would be warmest. Also, I discovered the hostel had a "drying room" where you could hang wet clothes and they would gradually dry out. I wish I'd known about this the evening before...I never heard of such a thing. And of course two and a half hours wasn't nearly long enough to dry my stuff but at least it got warm enough to put on.
Also, because of the lack of affordable hotels in the area where I hoped to stop, I wound up picking one a bit further away than I usually want to ride (I've been trying to keep it 60 miles and under). I'm averaging about 7-8 miles per hour on this overloaded bike, so picking a place 67 miles instead of 59 is another hour of riding. Of course I also have to be concerned about the remaining time I have (10 more days) so I can't linger too long or I might not make it back to London on schedule. So I had farther to go than usual on a cold, wet day. Wonderful.
Within a few miles of leaving the torturous hills began, and the steady drizzle made the experience even worse than usual. However, after a couple of hours, the rain mostly stopped and I only had a couple more drizzle encounters thereafter. In fact, the sun even came out a few times, and by the end of the day it was almost nice (but still way too cold for my tastes). I don't think it ever got above 55 degrees and that's being generous.
The initial stretch of hills led me through some nice views and great scenery as I headed out of the Lake District, the best part being a section called the Vale. Once I got through that and over the final major climb near Carlisle, the route got much less scenic and more open. Plus, I turned northwest, which made the mild southwest wind I'd been enjoying turn into a stiff (and cold) cross-breeze. The last few miles into my destination wound up being slow and difficult as a result. Up until now, the wind has been helping me out on the way north (a welcome change after the headwinds early in the ride) but this won't last and I must admit I'm a bit worried about what might happen if I wind up facing several days of headwinds on the way south back to London. I may be setting myself up for trouble, continuing north like this, but I really do want to visit Edinburgh, even if only for a few hours. If I get into a serious time crunch, there's always the train option, after all.
Anyway, I rolled into my hotel right around 8pm, got a shower and dinner, did a page update and went to bed. Tomorrow should be more cold, rain and hills...yay! Now on to some photos...not as many today as usual but once I got out of the lake area there wasn't much more to see.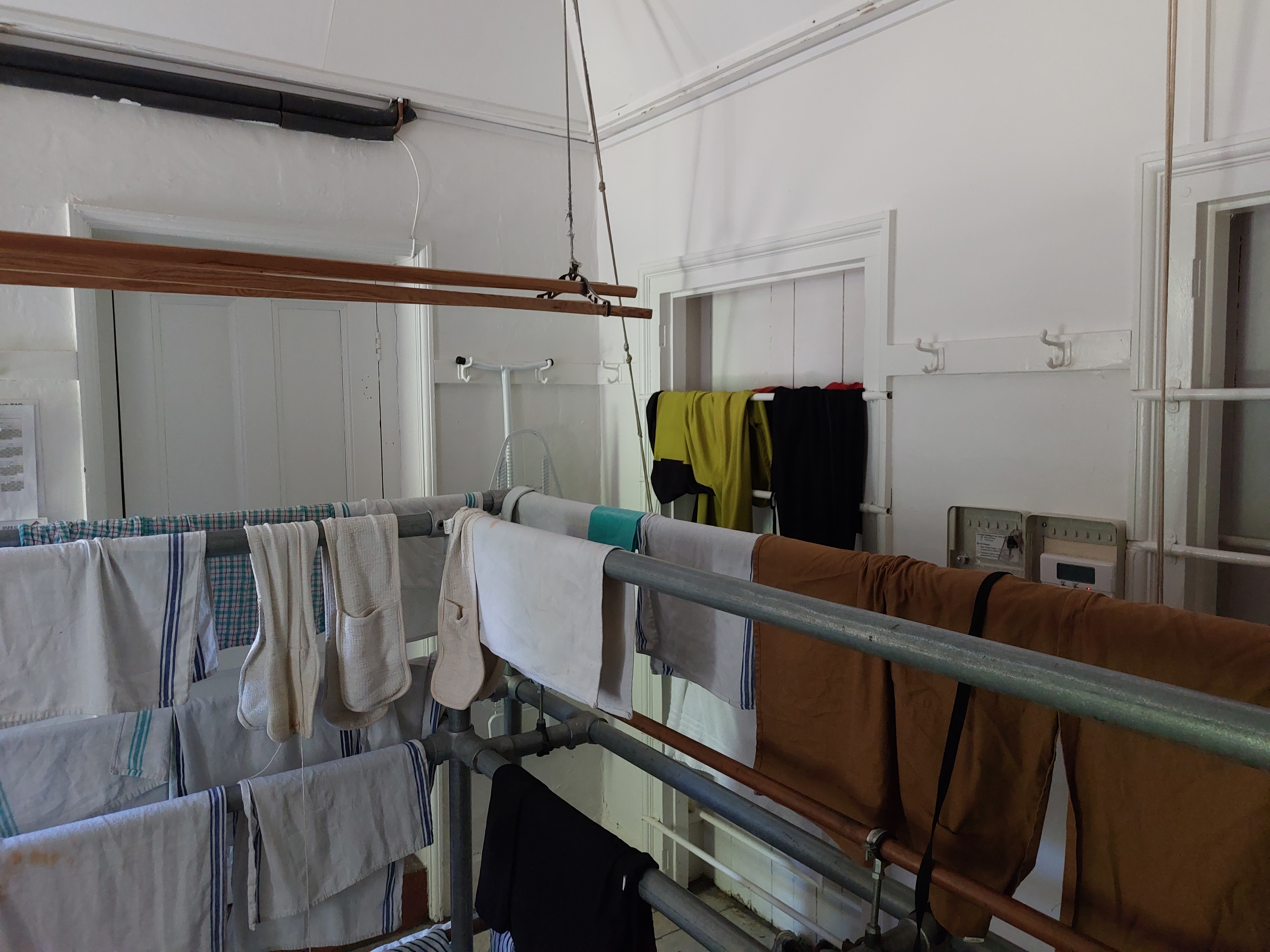 Here's a picture of that "drying room" in the hostel. You can see it's getting a lot of use. My biking stuff is in the back.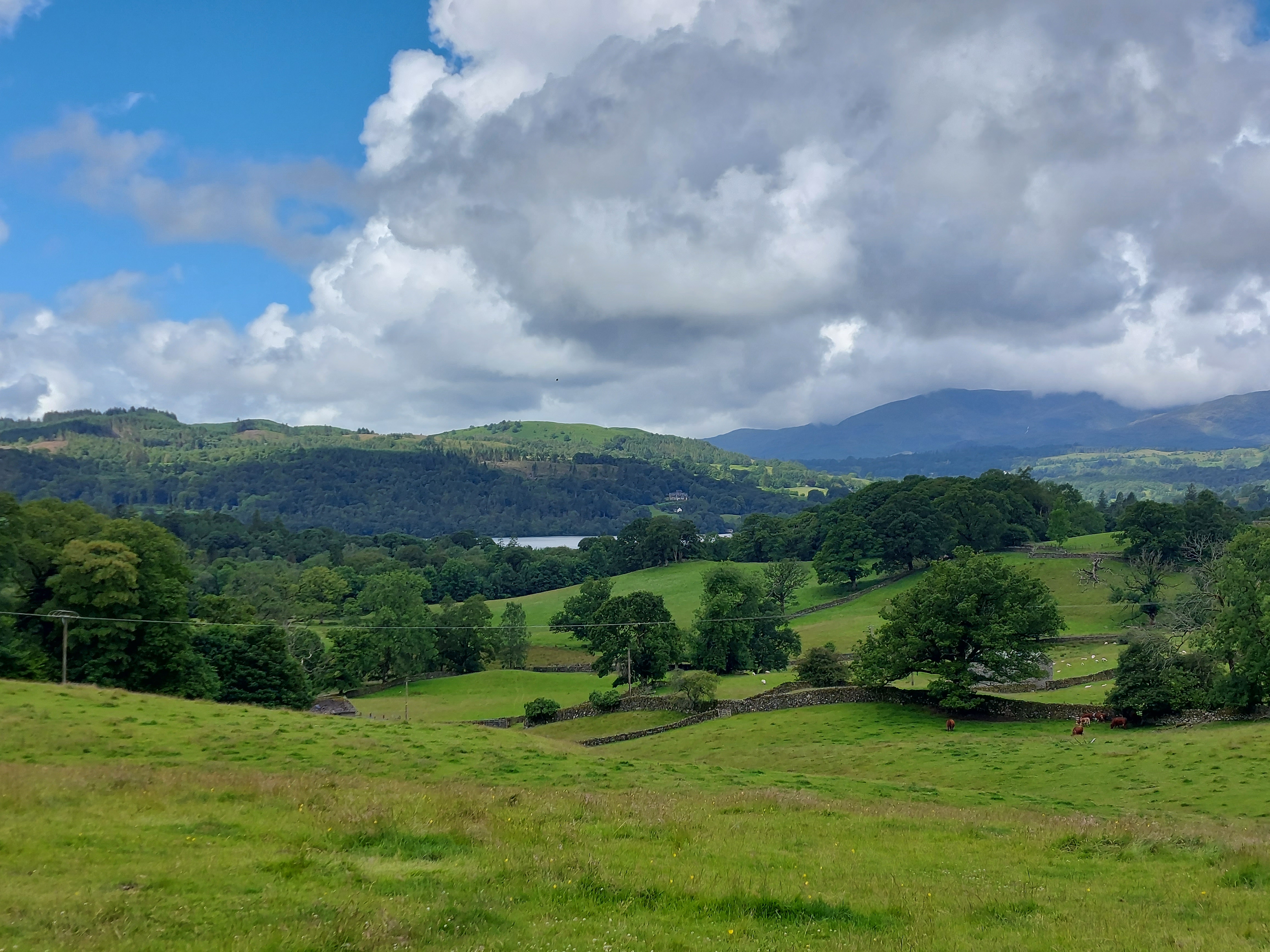 Some great scenery coming out of the Lake Country once the rains started breaking up.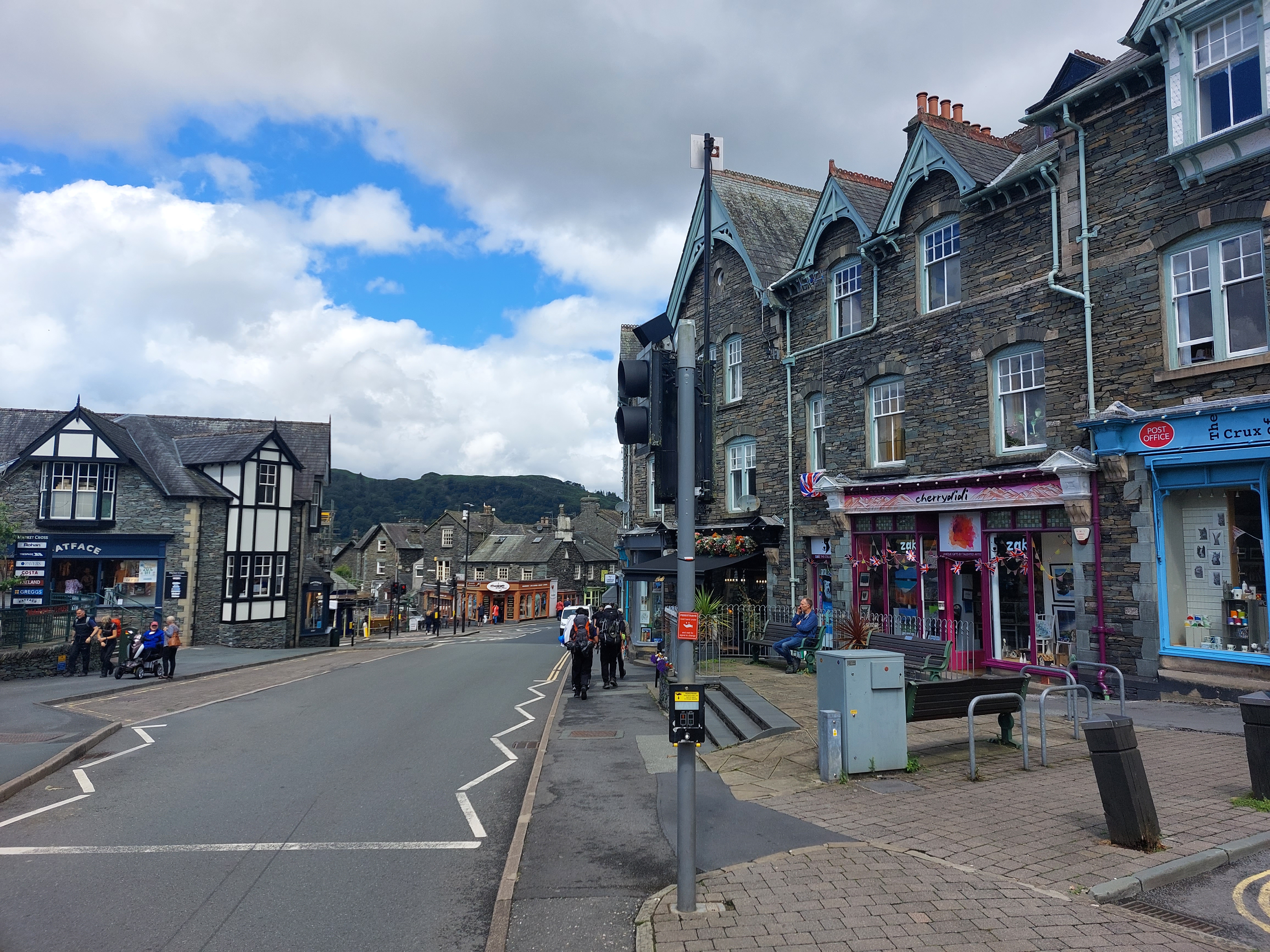 One of the towns I went through on the way by. I think this was Ambleside.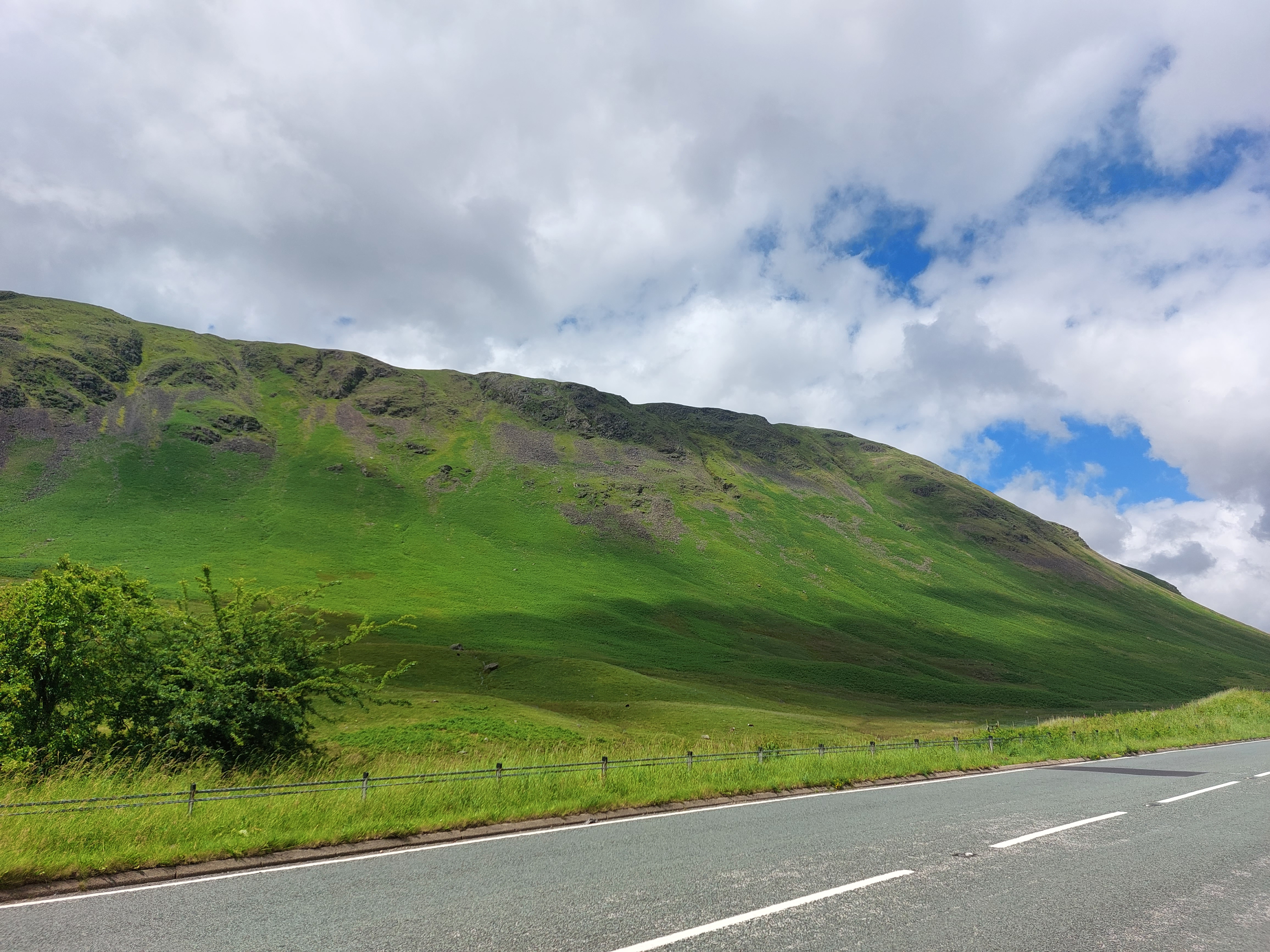 This was the view to the left as I made it through that first really long climb.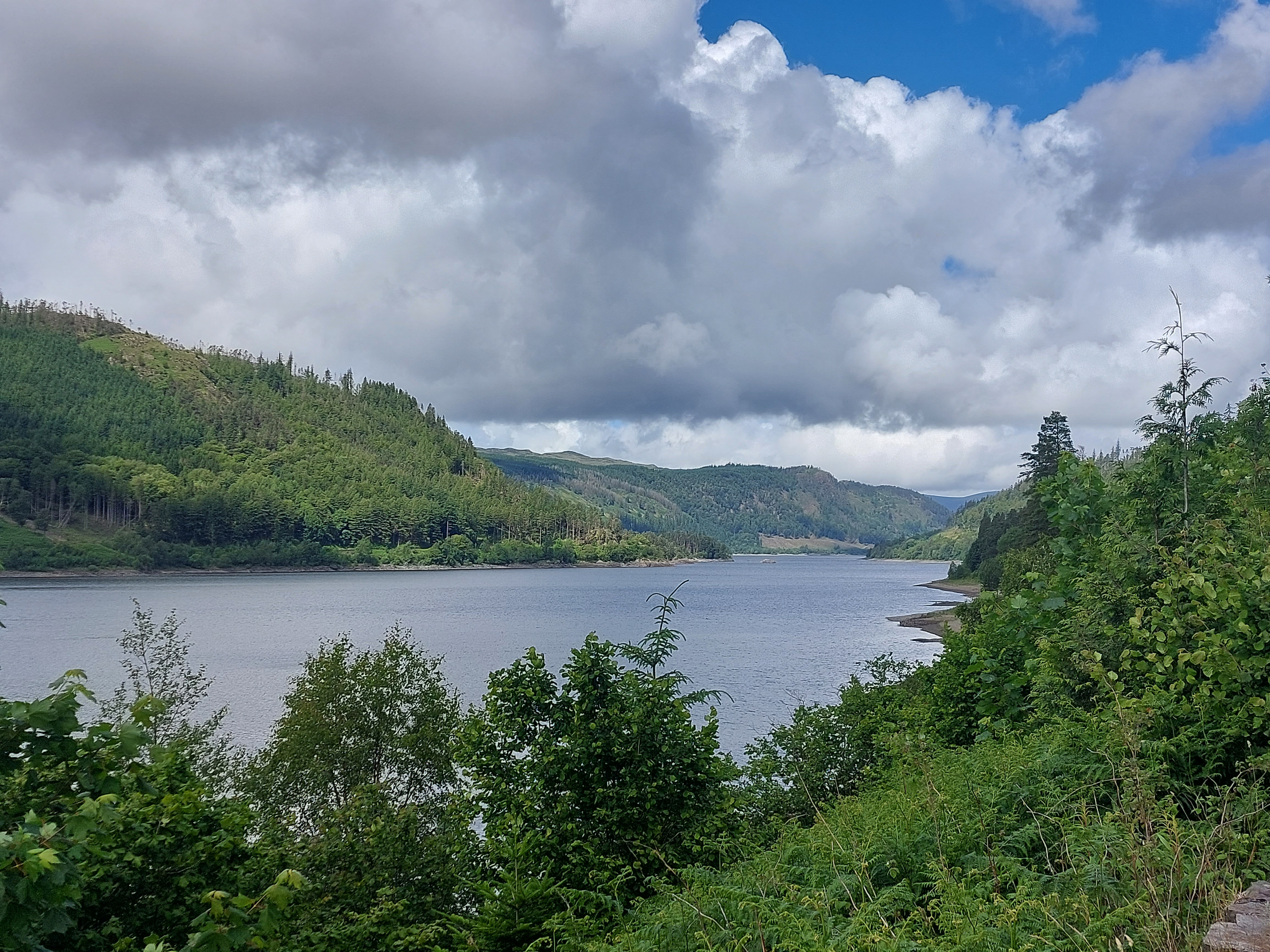 One of the many lakes of the Lake District.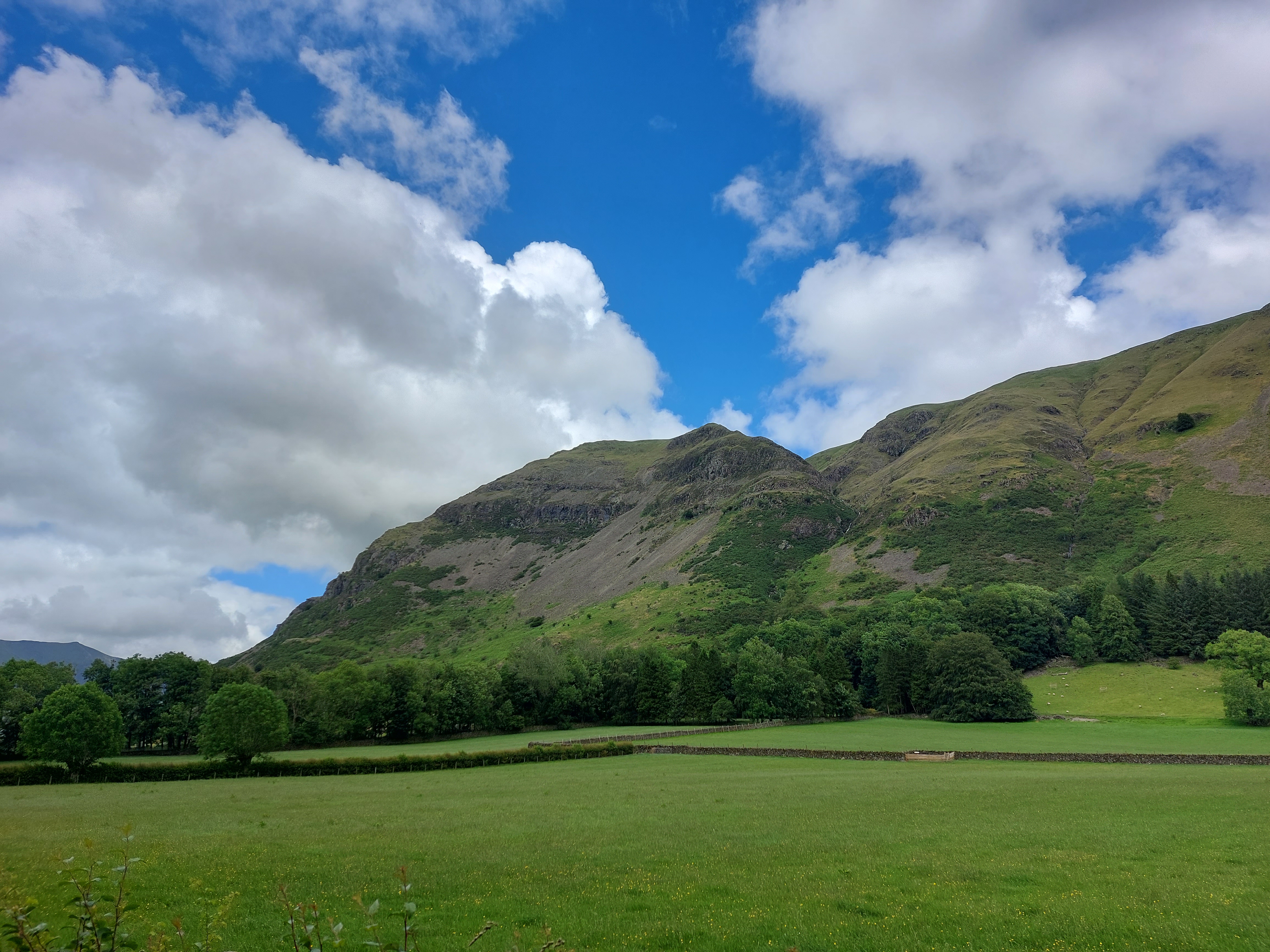 More impressive scenery along the way.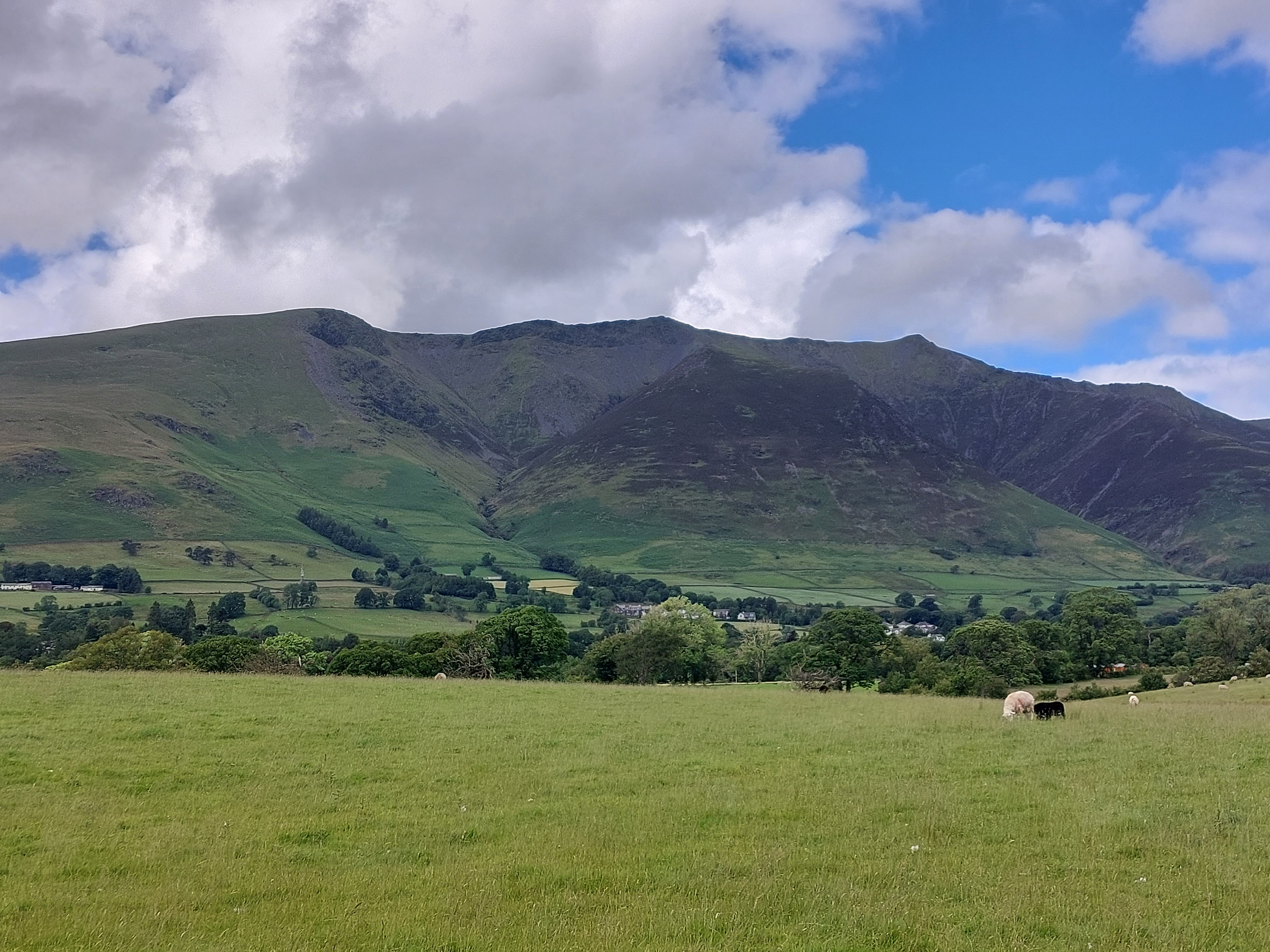 The views just don't get much better than this.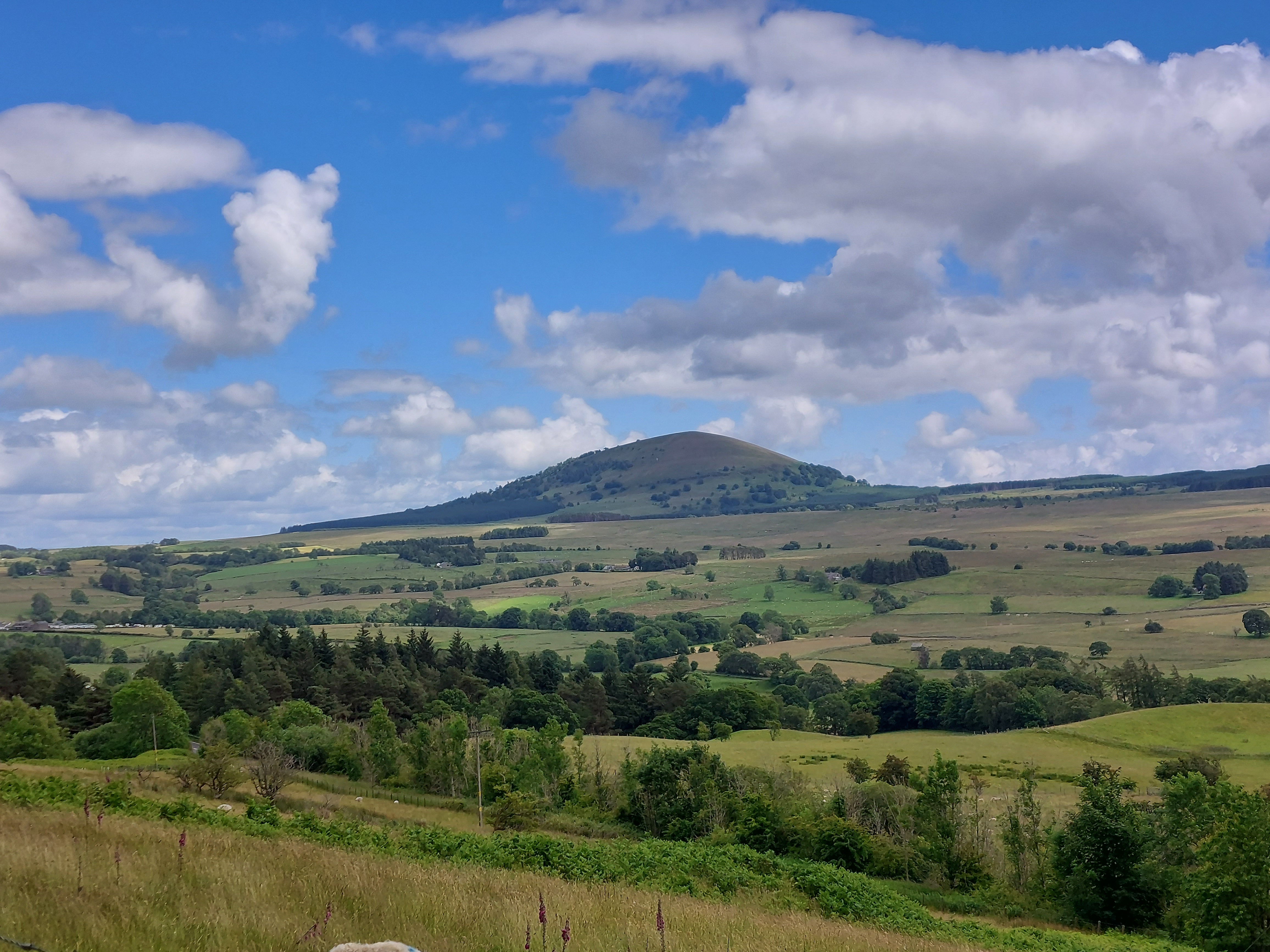 As I get out of the lake region the land starts to flatten out. Only a few dedicated hills remain...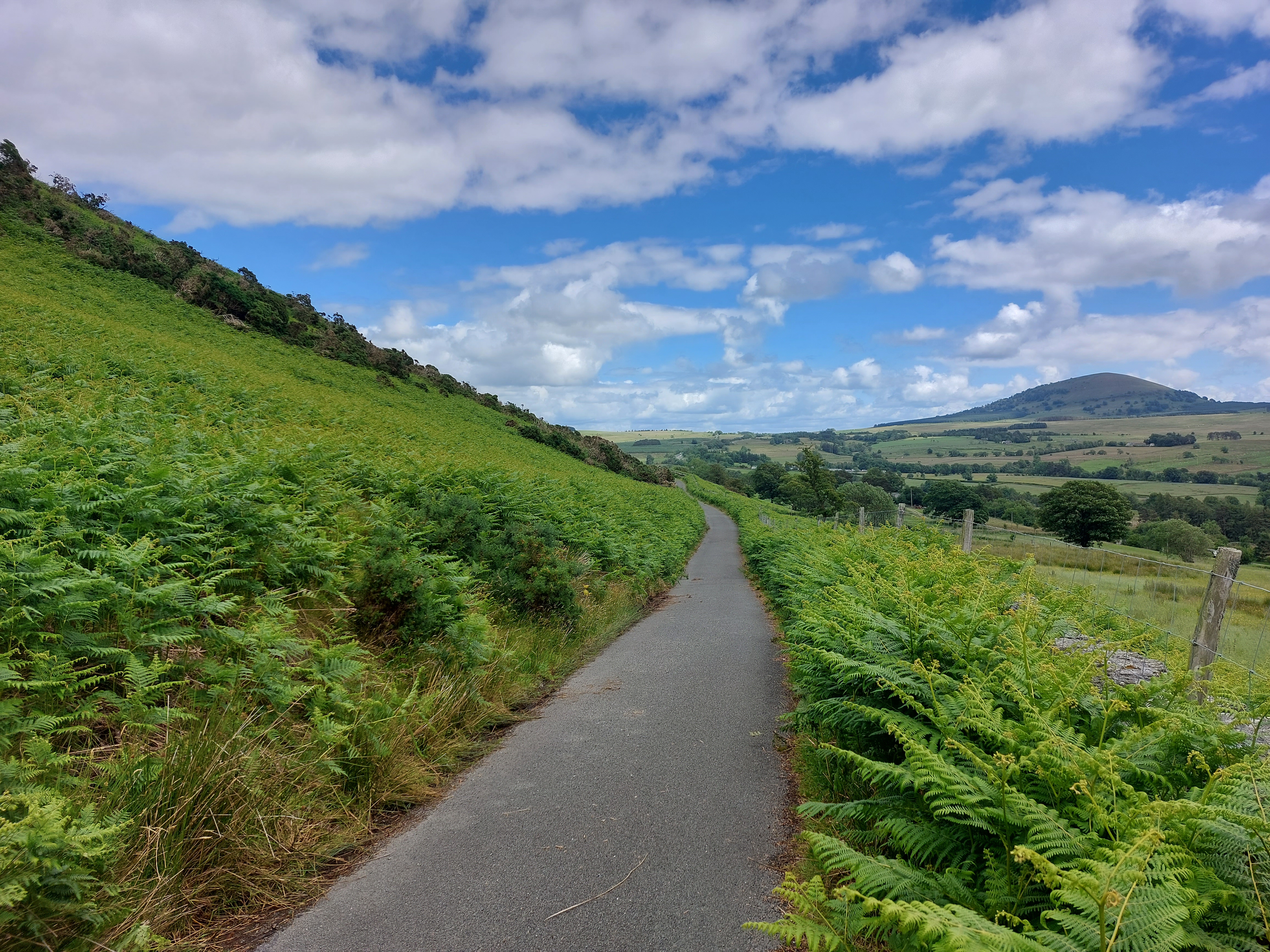 On the approach to Carlisle, I wound up on this nice bike path that wound its way along through some farms. I saw a couple of other touring cyclists along this route but they were ahead of me and pulled away, so I never got a chance to talk to them.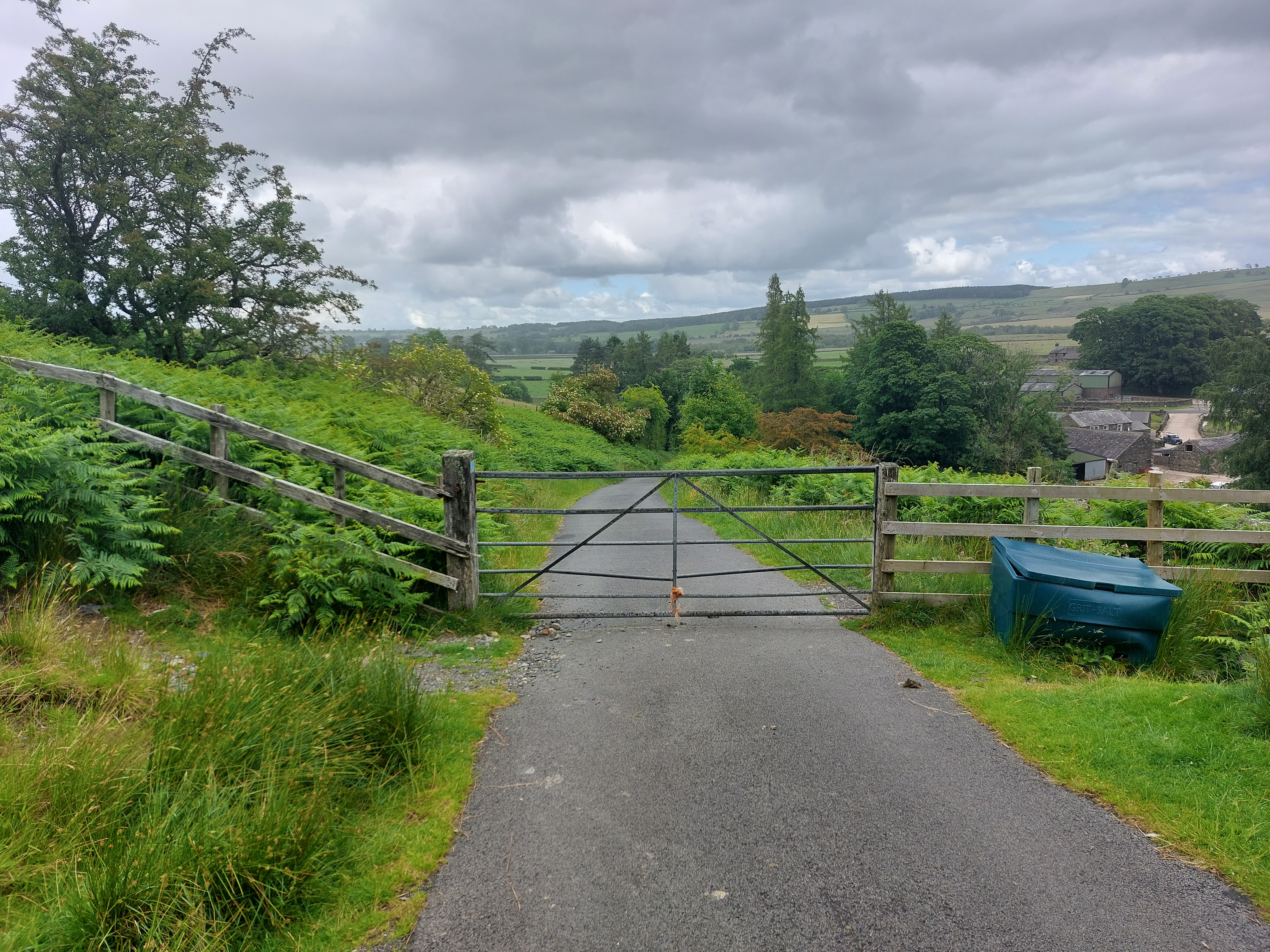 The only problem with riding through farms (and it was a marked cycle route so I know it was okay to be here) is all the gates, which are used to keep the sheep penned in. Each one required a stop and maneuvering through then shutting it behind you. Quite the nuisance, and there must've been 9 or 10 of them along the way.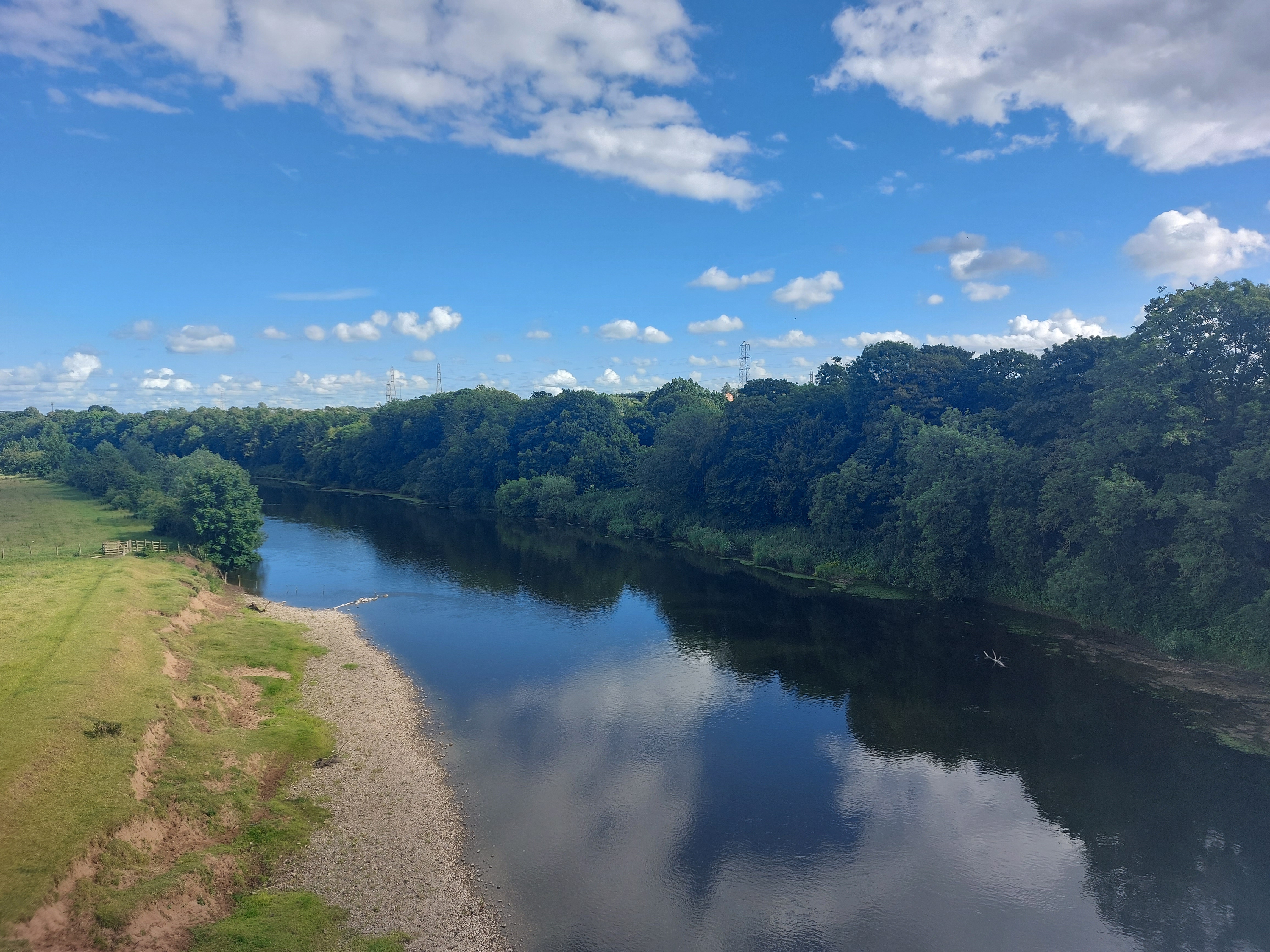 The weather got better as I went along, but it was still cold. Here's a nice river crossing near Carlisle.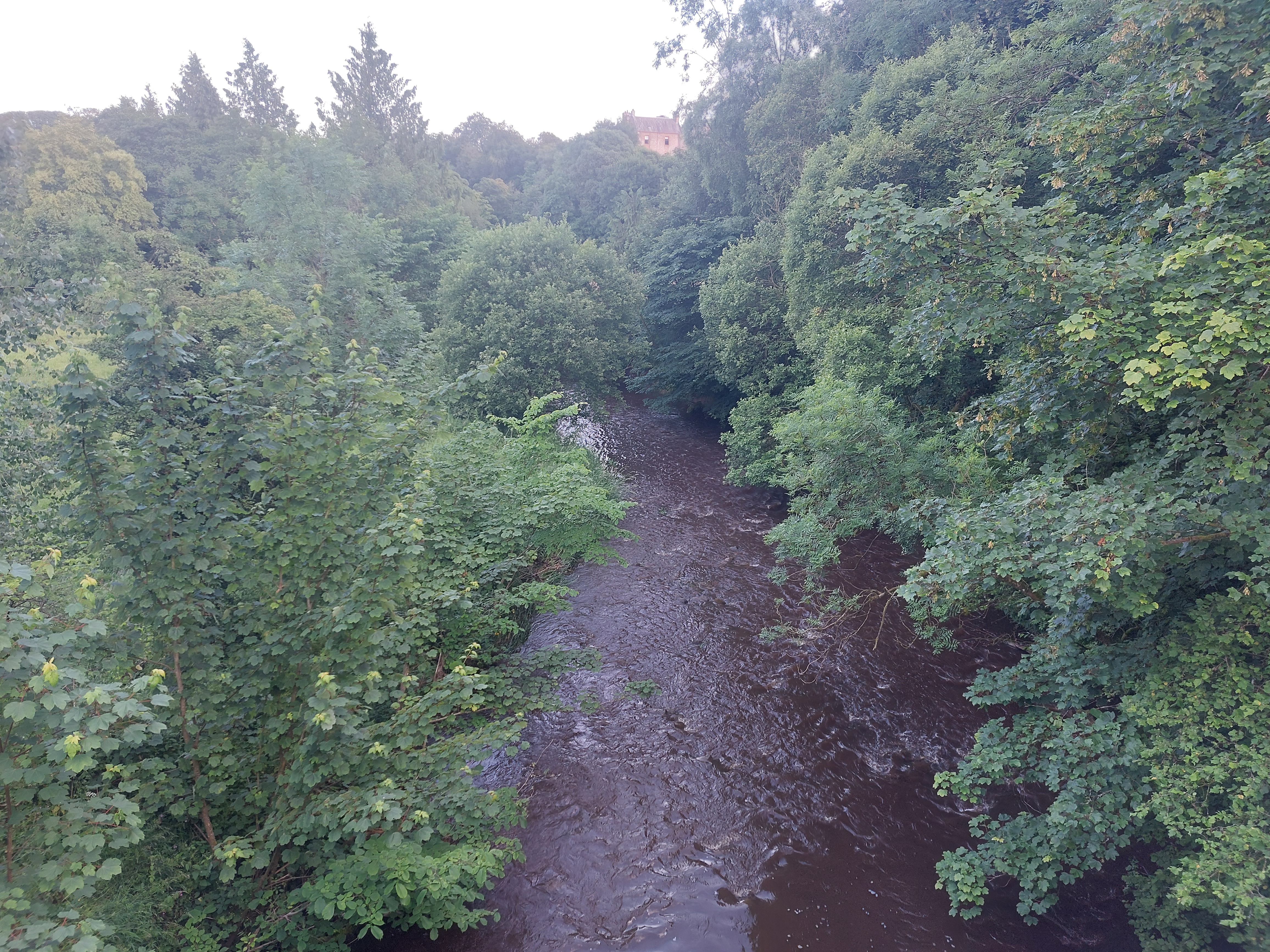 Another river as I get closer to the hotel.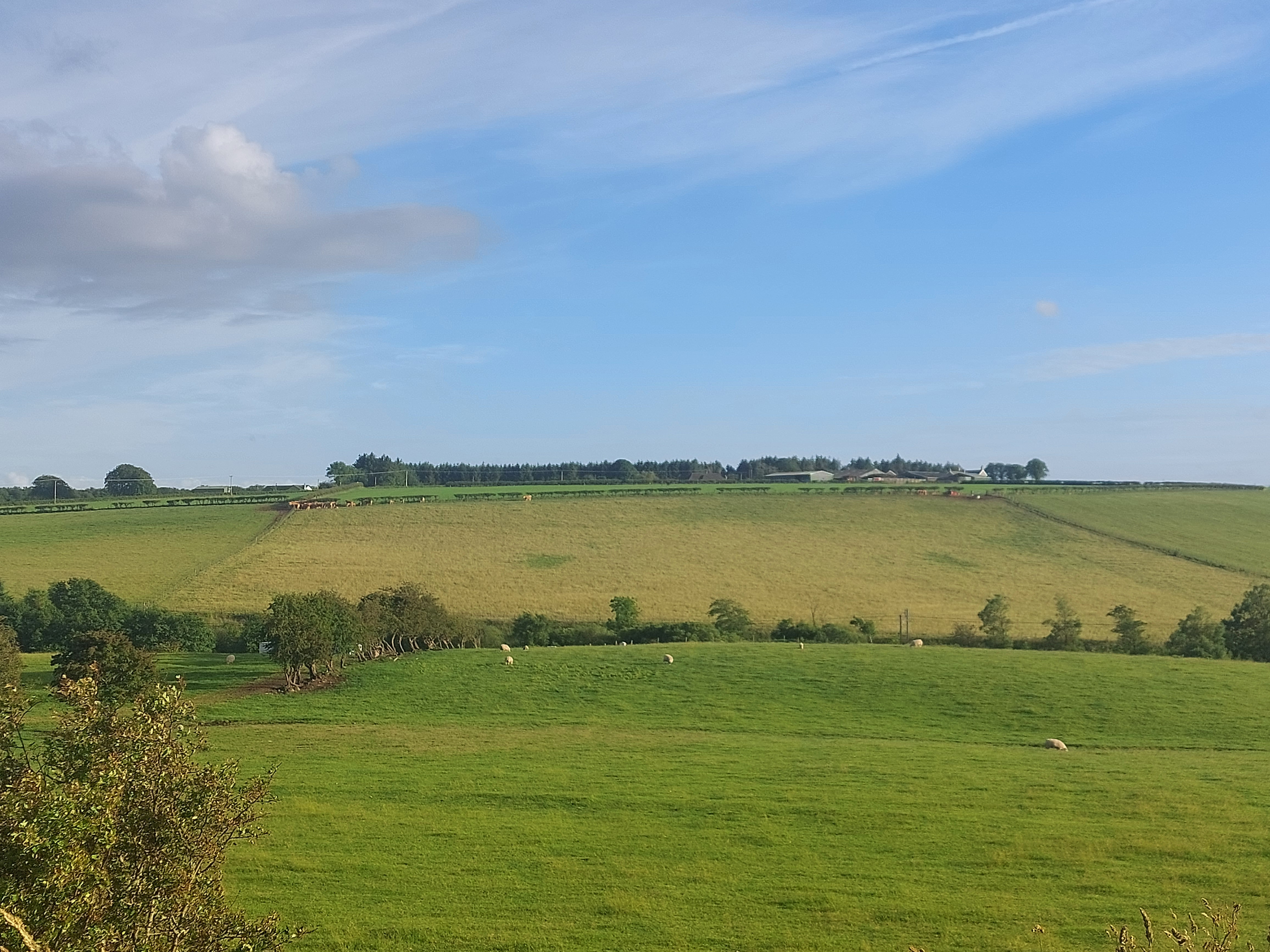 There are sheep pretty much everywhere out here, by the way.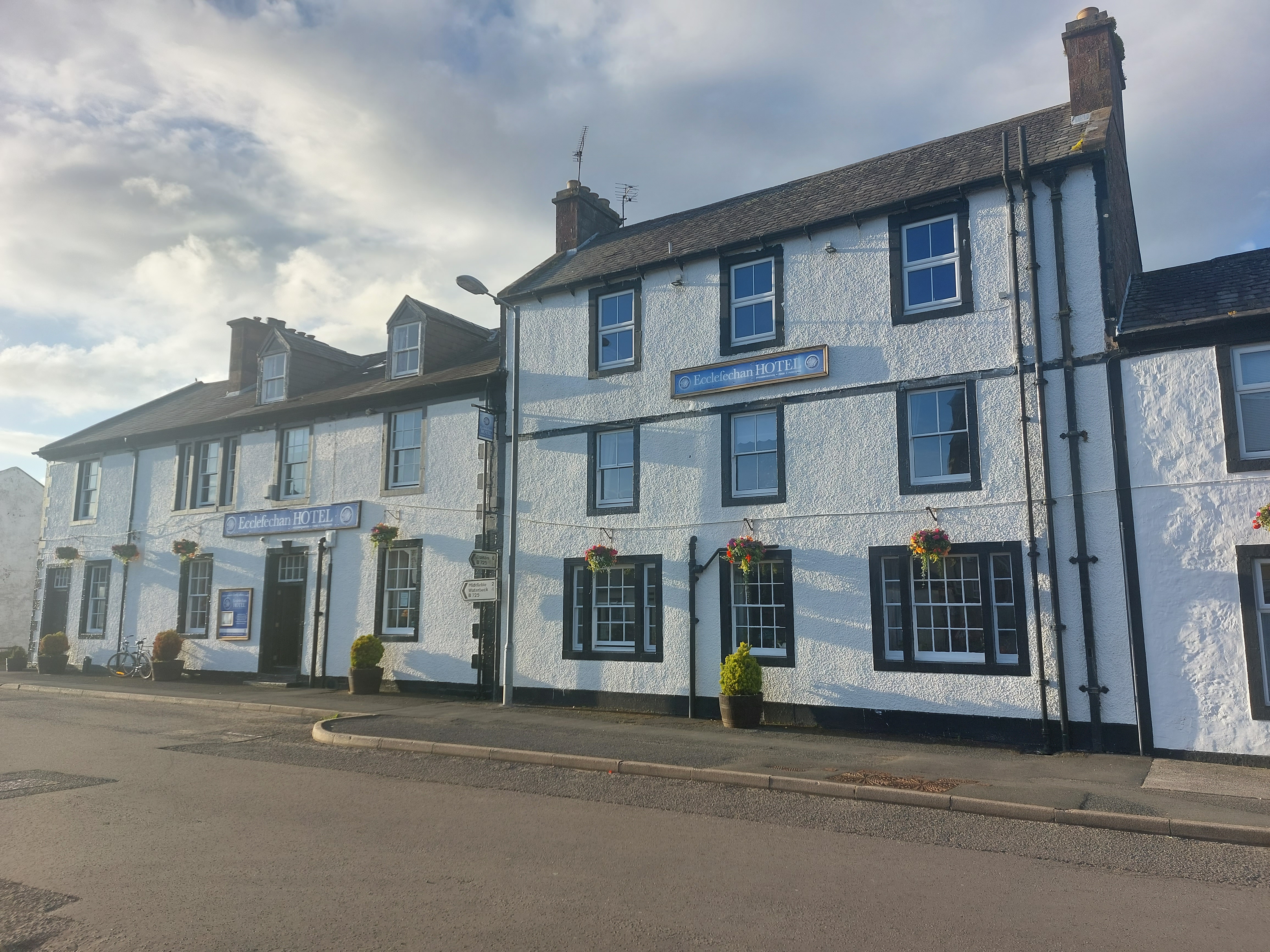 And here's my hotel...not a bad choice for tonight, although having to lug my bike up the stairs is getting to be a chore. These sorts of hotels have pubs and dining rooms built in, and all the rooms begin one floor up. Oh well, at least the bed was comfortable and dry. I can't even imagine trying to camp at the end of a cold, wet day.