Day 25 – July 4, 2022
Doncaster to Bourne
Miles: 74
Terrain: A couple of moderate climbs
Weather: Cool, mostly overcast, moderate west winds (again)
Wow, no rides over 60-ish miles since Day 3, and now here I am doing two 70+ rides back to back! Well, to be fair, yesterday's was mostly a mistake, but today I actually set out to go about 71 of those 74 miles on purpose (the extras were a minor Google Maps glitch, and a short diversion to grab a soda near the end since there were no stores open near my hotel). I suppose this late in the ride I shouldn't be pushing it so much, but both times, it was all about the cheapest and most on-the-way hotel I could find. Sometimes I'm willing to go a little farther to get a better deal, but most of the time I've had multiple choices and had to decide. The last two days there's really only been one option in the area I'm passing through, so that's where I stayed.
Today it almost reached 70 degrees (F) but not quite...still not warm enough to go with short sleeves just yet. Luckily, though, I had no rain in the forecast and that west wind looked like it would be helpful for part of the day, and at worst neutral on the more southerly tracks. Even better, I had less than 1K feet of elevation gain so even though this would be one of the longer rides of the trip, it wouldn't be such a chore. In fact, for most of the day I felt pretty good and was enjoying myself quite a bit. I indulged in a bunch of caches, too, and still made it to my destination well before the 9pm check-in deadline.
The ride started out fairly well on a busy road with an adjacent bike path, but after a while that went away and I got to ride on yet another 2-lane A-road with no shoulder. Eventually I broke off of that onto some country roads, and then got onto a pretty nice mixed crushed-gravel/paved bike path heading almost due east toward the town of Lincoln (where the two white dots are on the route). Much as I enjoyed that nearly deserted trail, I had to eventually leave it and pass through Lincoln proper, whereupon I missed a turn due to road noise making it impossible to hear my instructions, and wound up going out the far side of town and having to backtrack a bit. Then it was onto another A-road for quite a ways before Google Maps decided to route me on some footpaths in Sleaford. I managed to get through that, but once back on the road, it wasn't long before I heard the sharp crack of another spoke breaking on the back wheel. This was far too late in the day to seek out a bike shop, so tomorrow I get to go have it fixed at the nearest place some 20 miles south of my current location (sigh). I guess I figured there would be broken spokes on this trip before I left, but they're still darned annoying.
Anyway, getting close to town I checked on the phone to see where a store might be that I can get my evening beverage, but the closest one was about 2 miles off the track so I had to divert over there, which wasn't that big a deal, really, because I had the wind at my back. The rest of the ride to my hotel was quite pleasant and all in all it was a pretty good day, despite the broken spoke and missed turn. Now on to the pictures...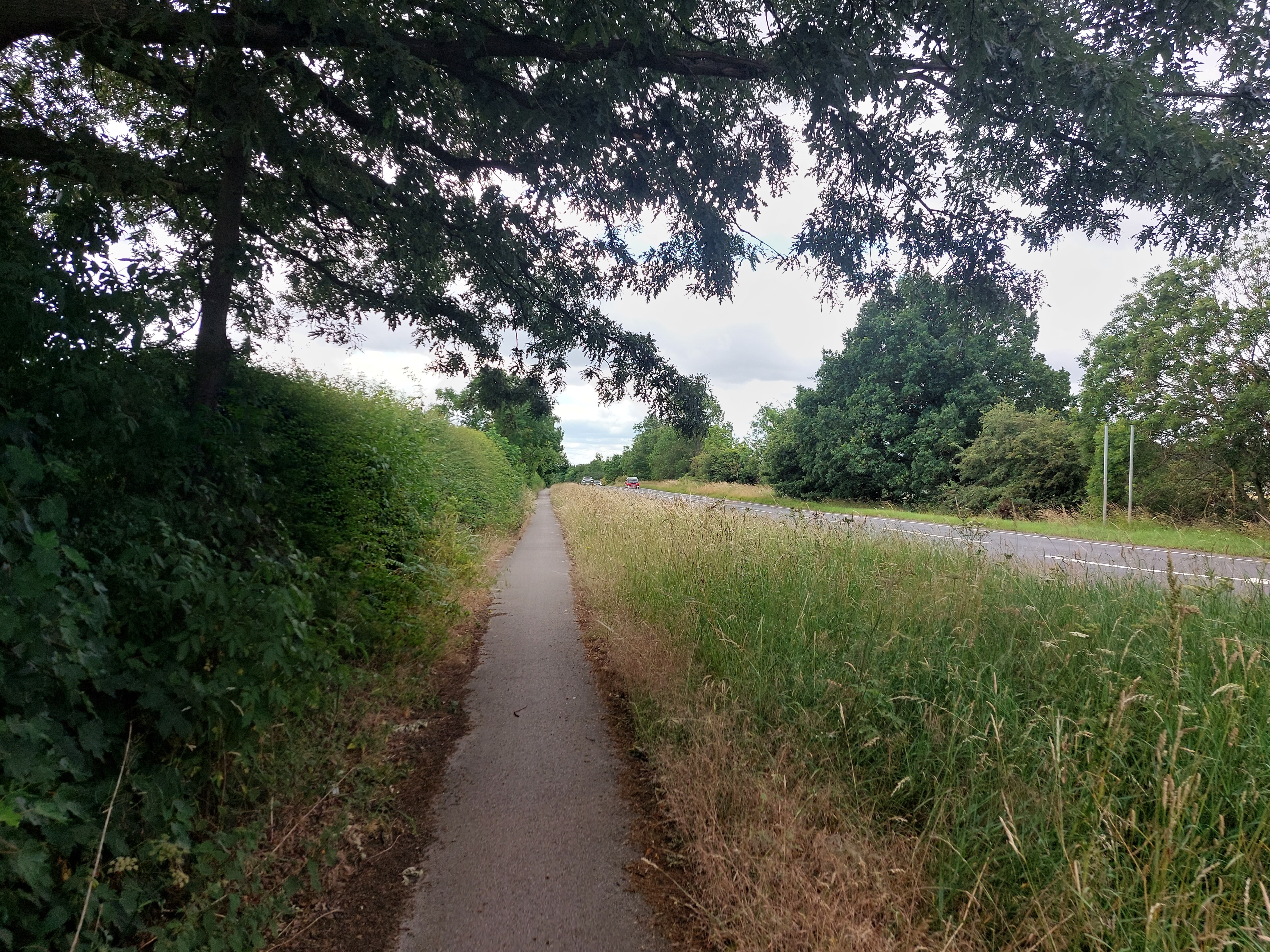 This is near the beginning of the day. The road out of Doncaster was a 2-lane affair, but it had this little bike path running nearby for several miles. Sadly, it didn't last.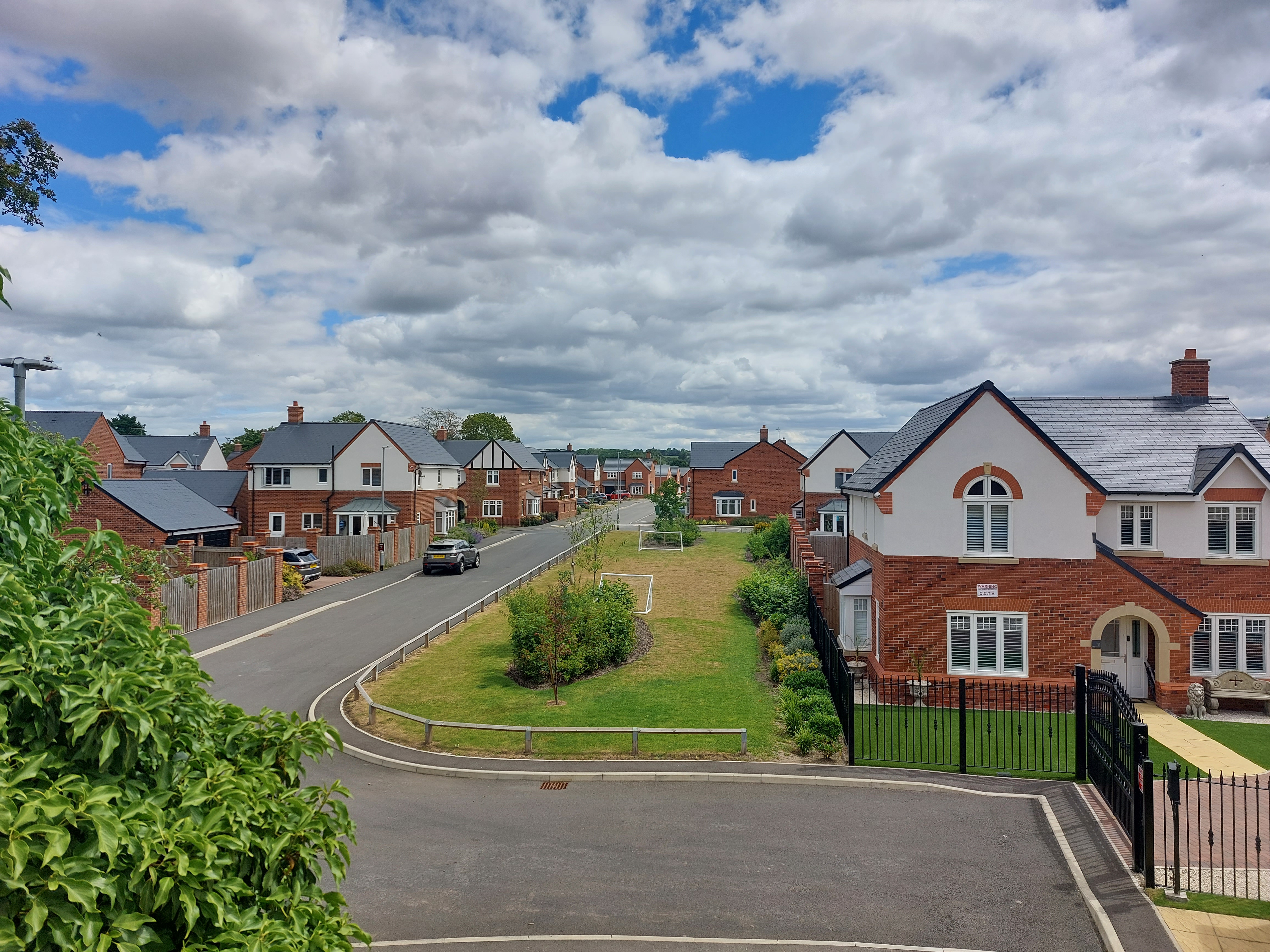 There's just something quite charming about these little villages I pass through. It's hard to explain, I must admit.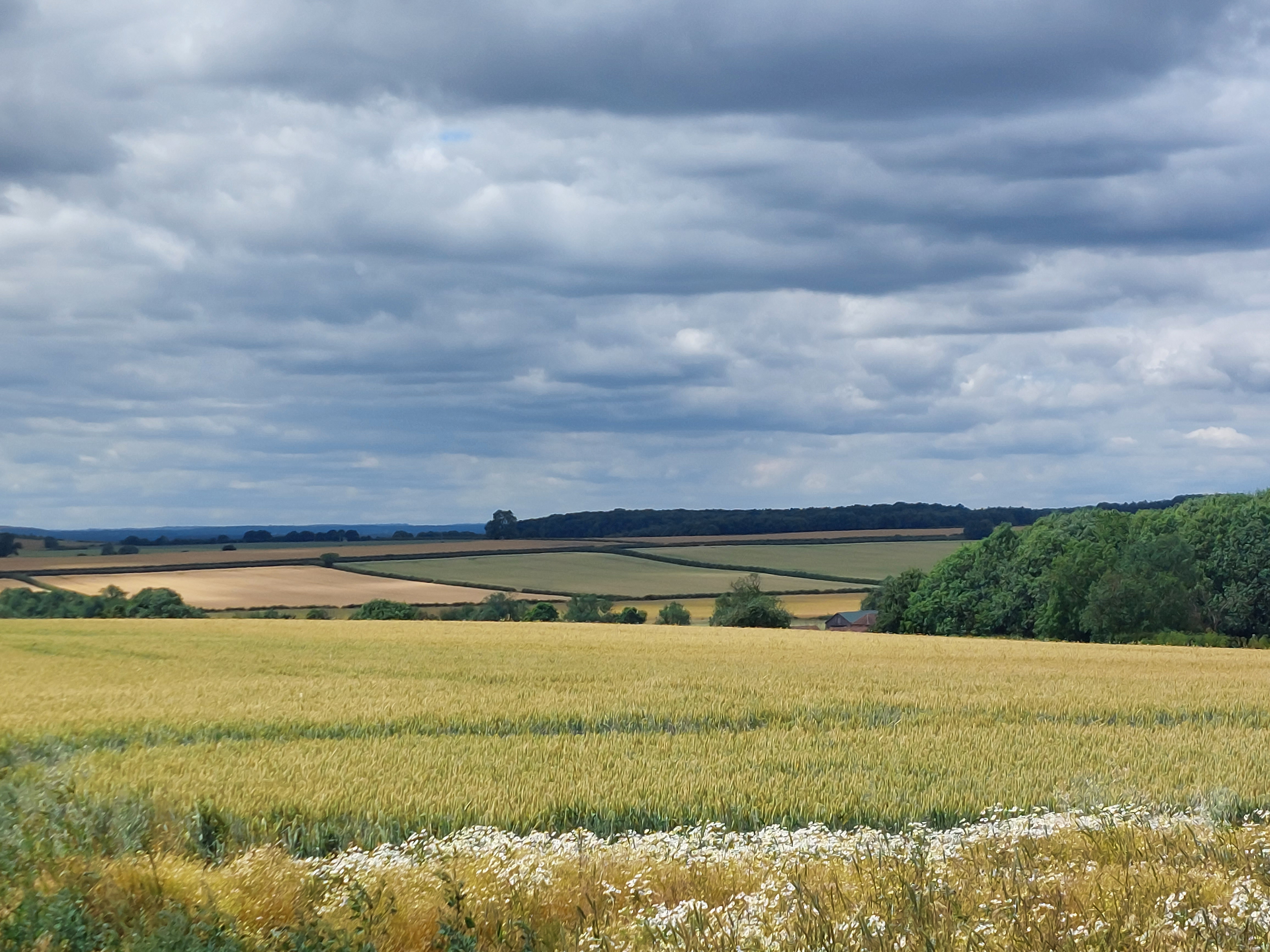 Typical terrain for the day. Flat, lots of farms, not much really to see.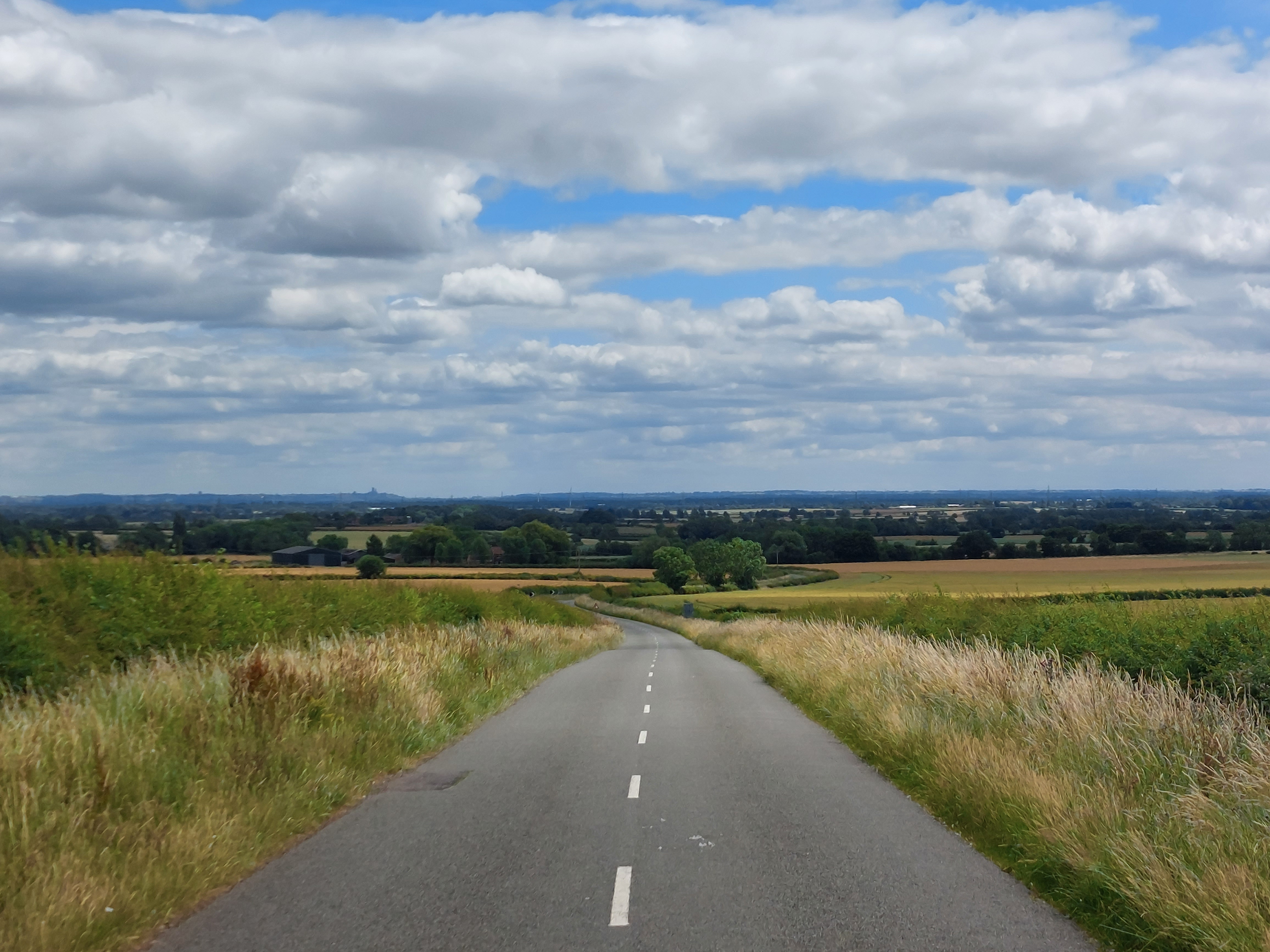 Another somewhat better view later from one of the few hills I had to climb. By this point the overcast skies were breaking up a little so I did get some sun occasionally.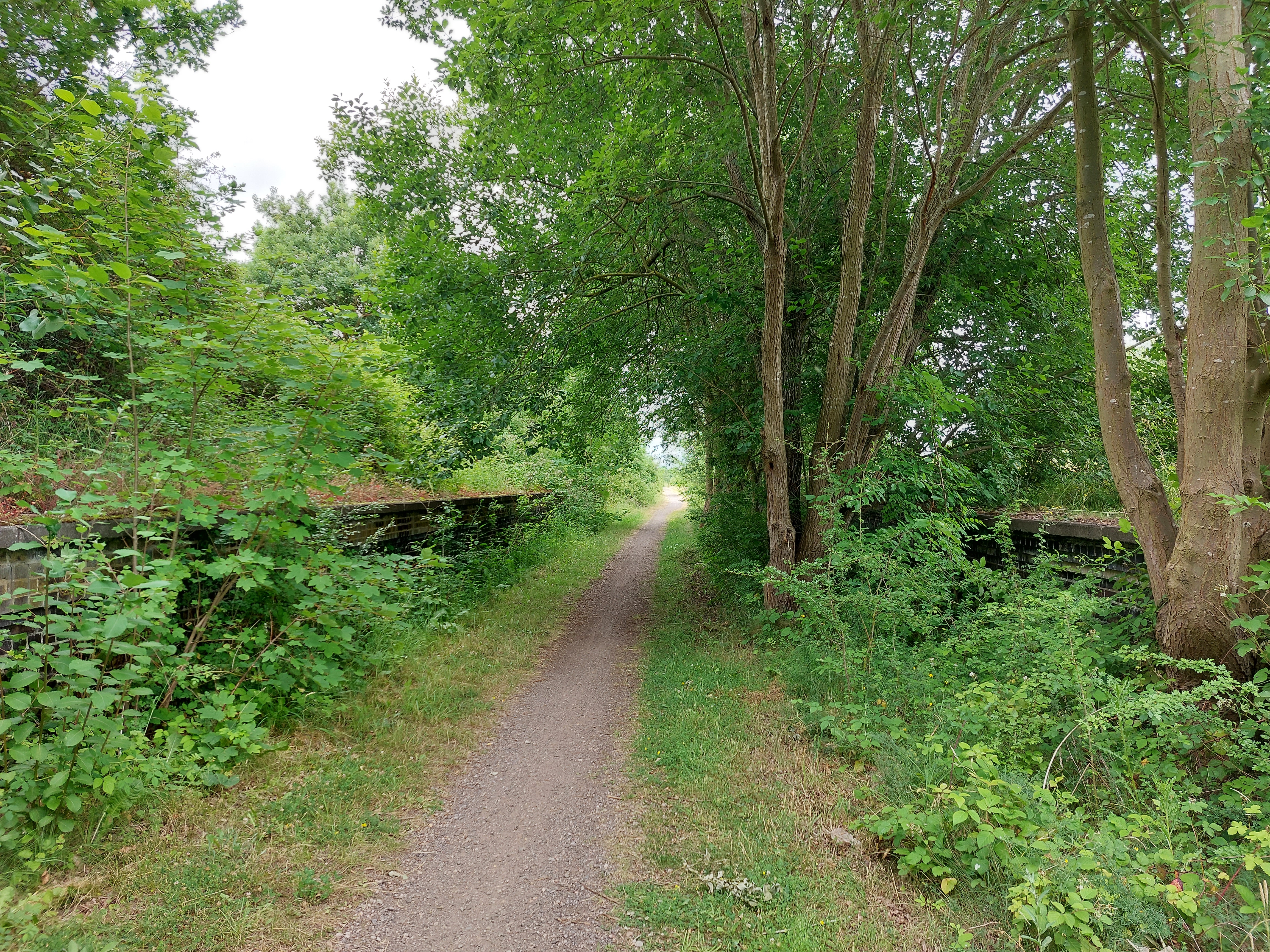 Here's that lovely bike path I got to ride on for quite a while, nearly 10 miles. (It became paved later on.) It's gravel, but really smooth and easy to ride on.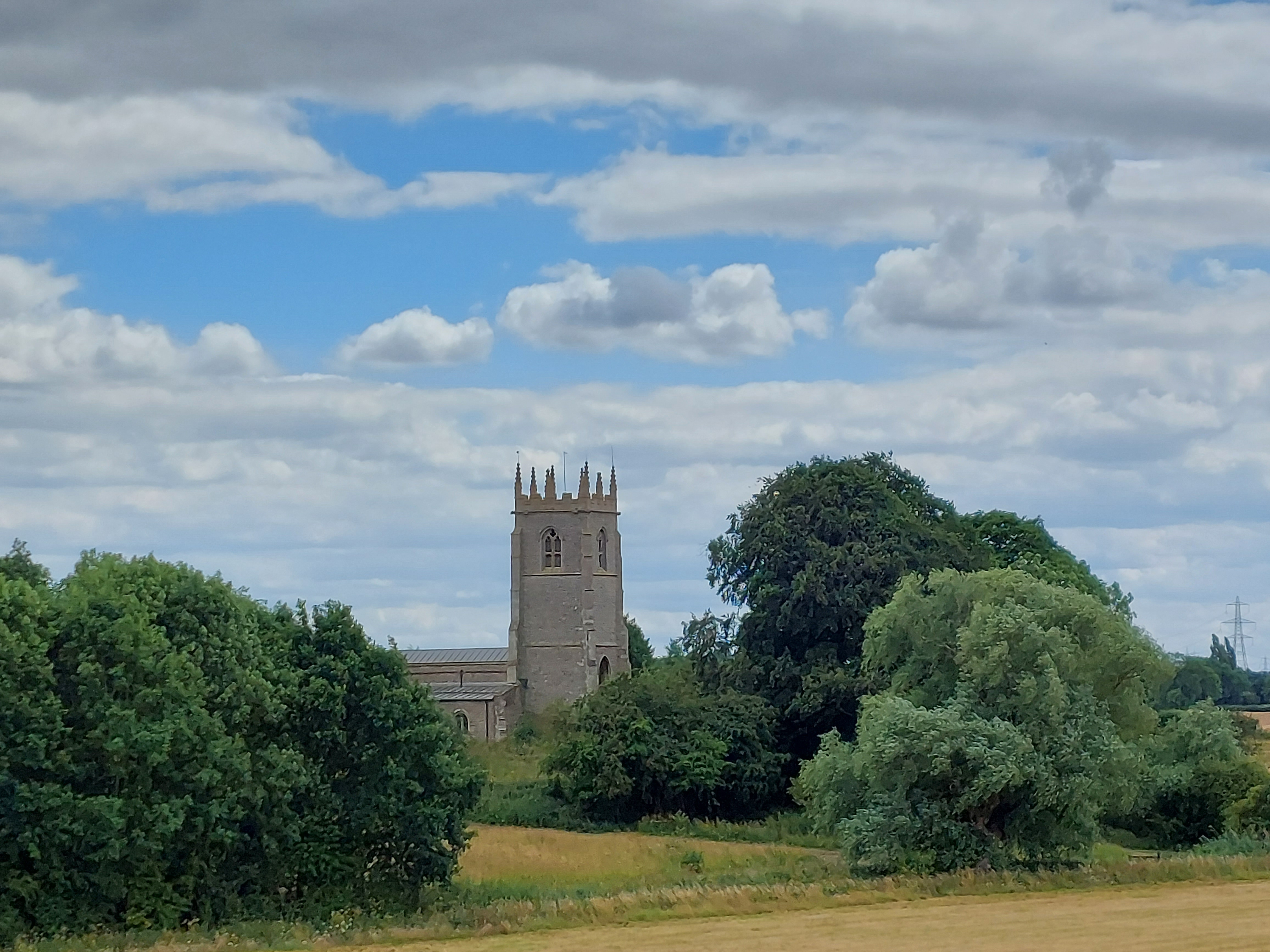 Later on while on that path, I spotted this sticking up out of the trees.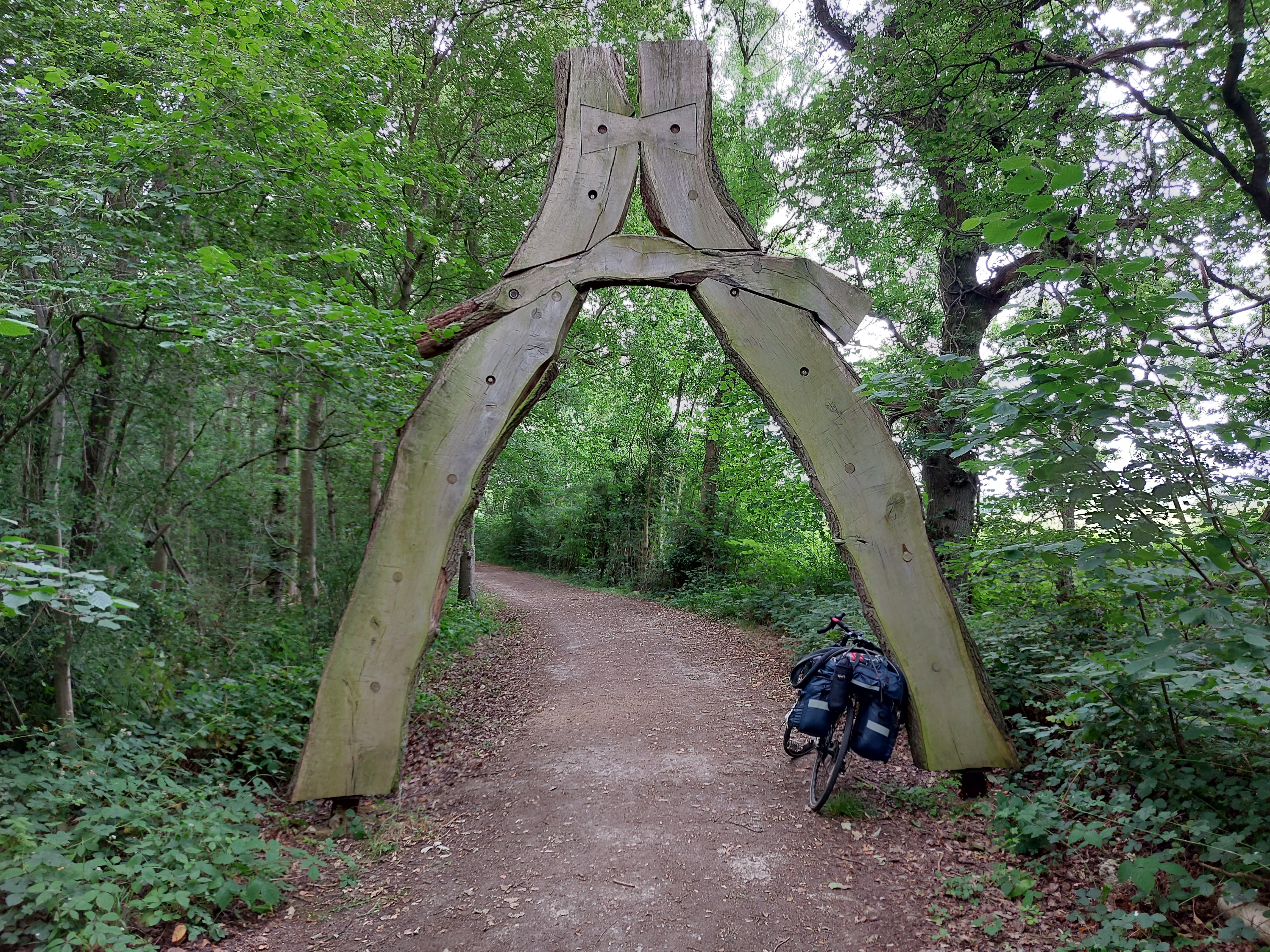 Here and there along the trail I encountered various types of art and sculpture. Here's an interesting one making a welcoming arch over the next section of path.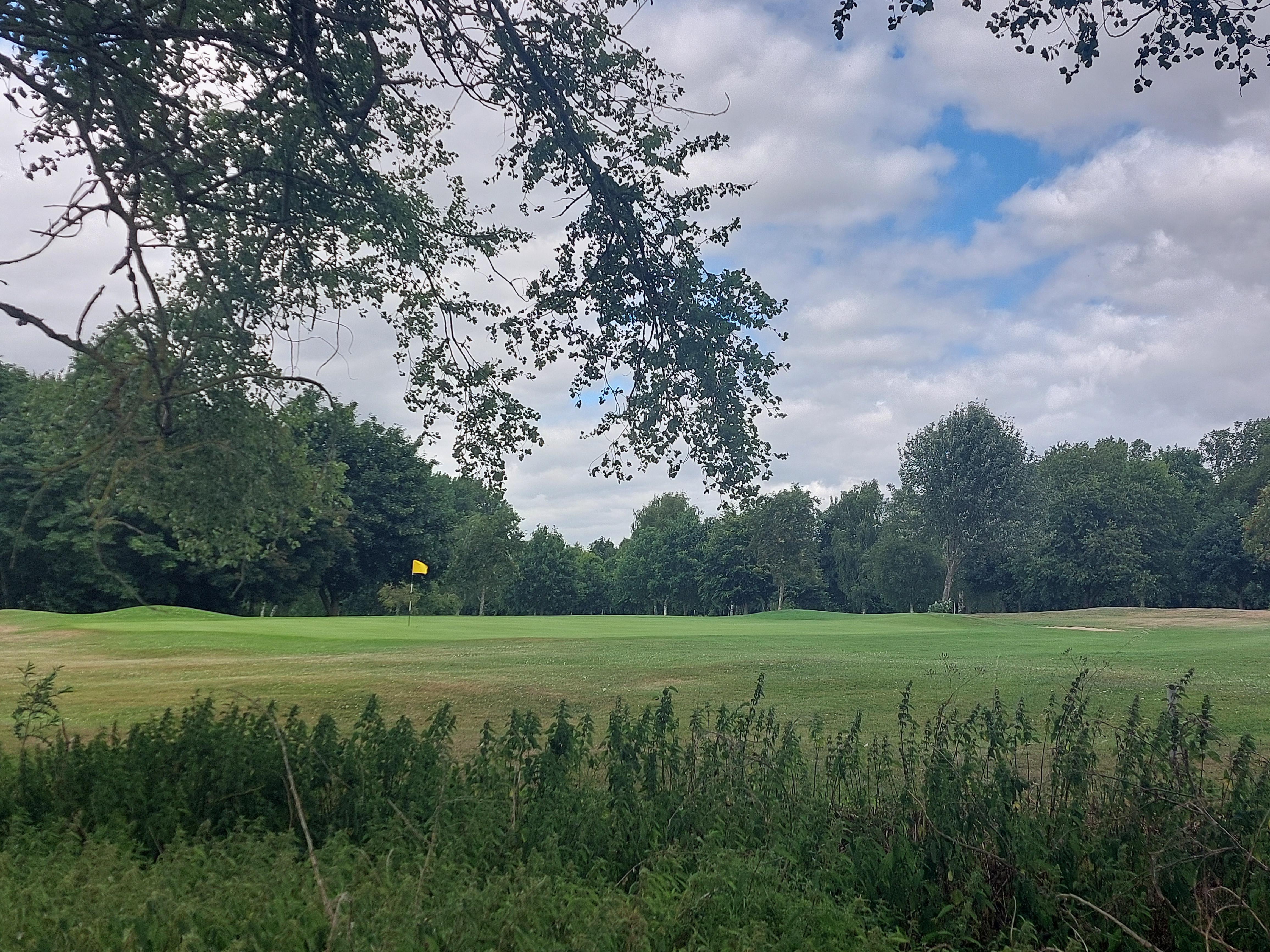 This one's for my dad, the avid golfer. Hey, look, there's tons of golf courses over here and most of them are empty! Come on over and play some of them!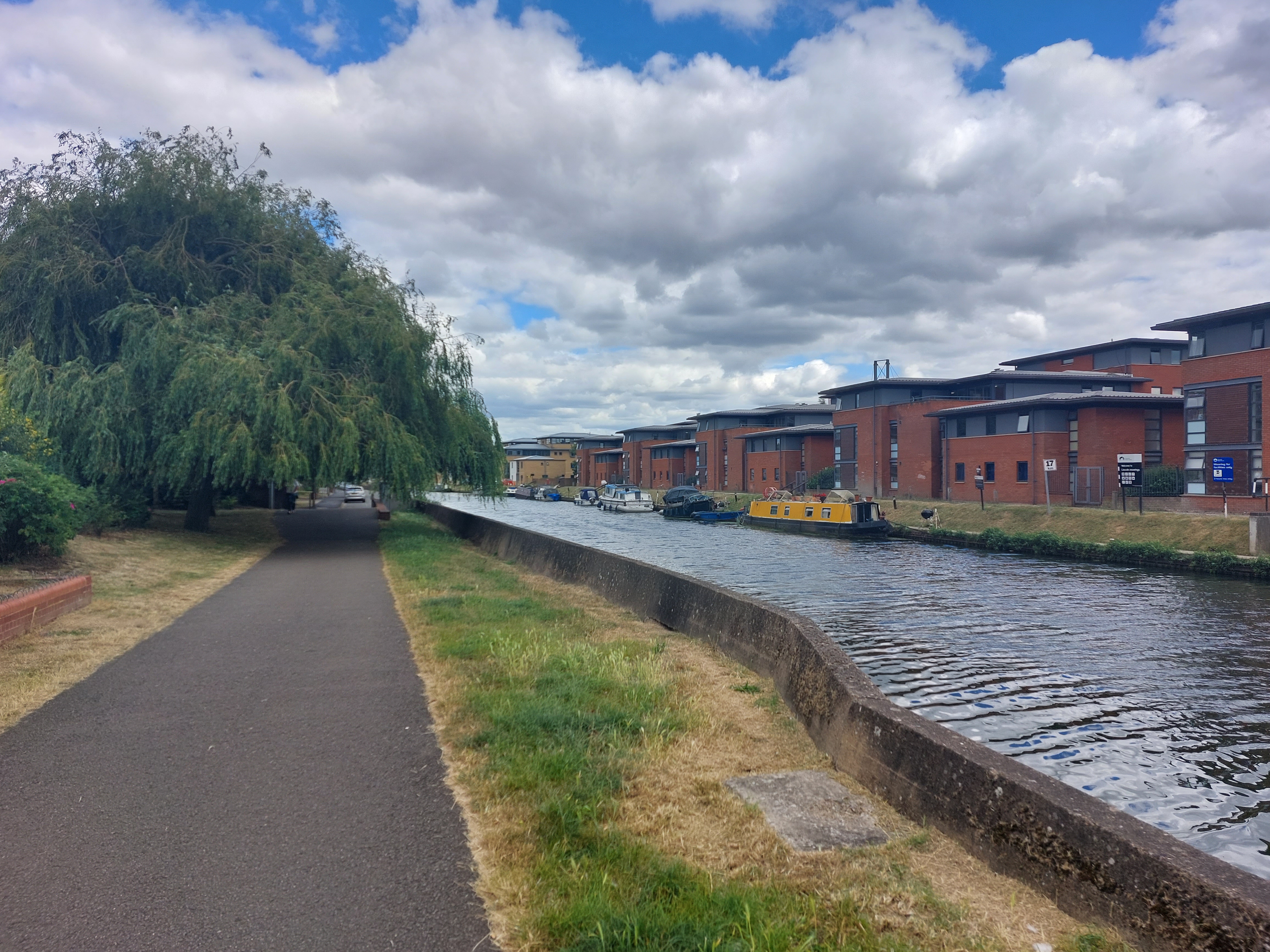 Here's the paved trail leading into Lincoln, with yet another of those numerous canals with the canal boats.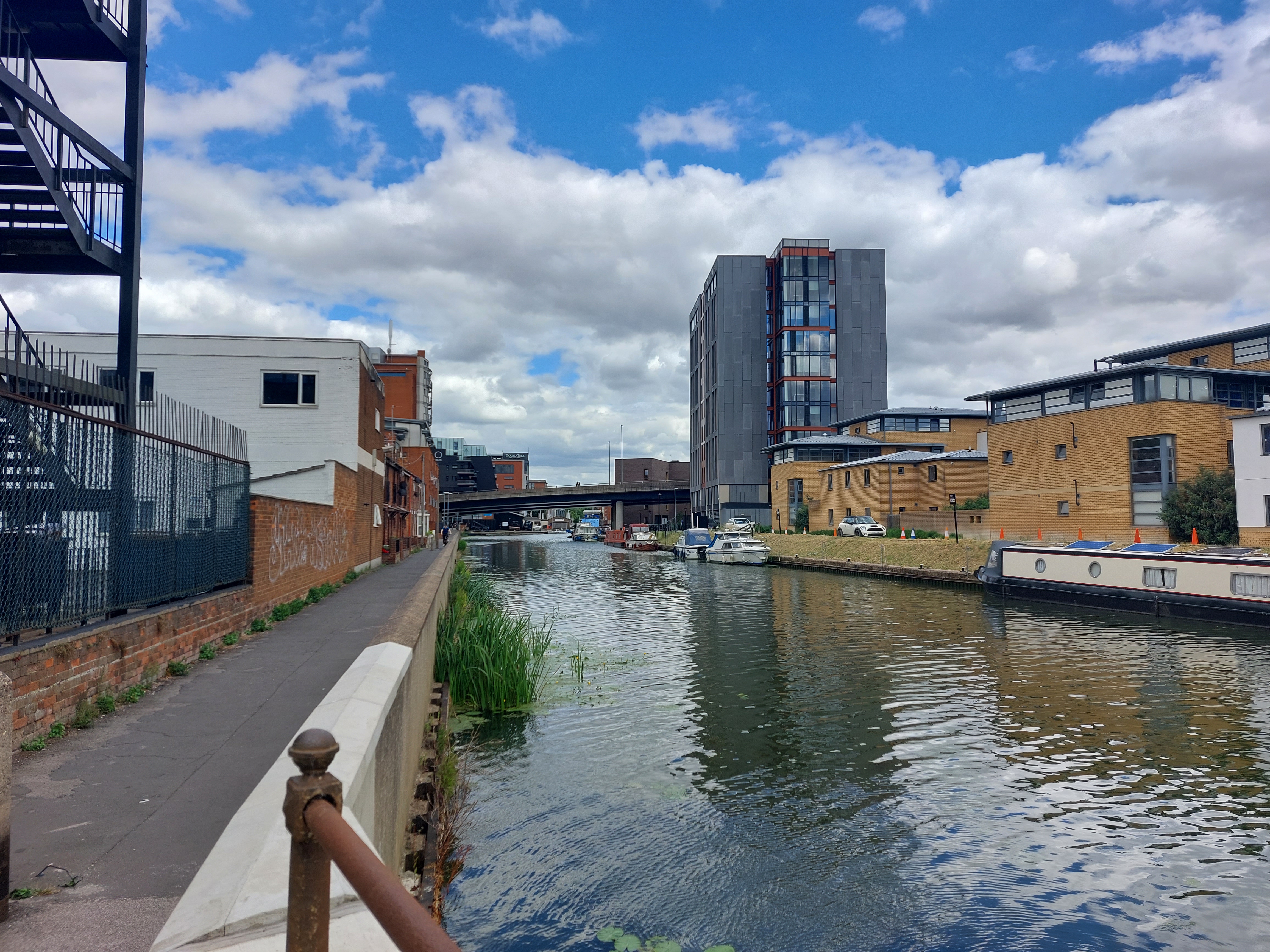 A better view of town with the canal running through the middle of it.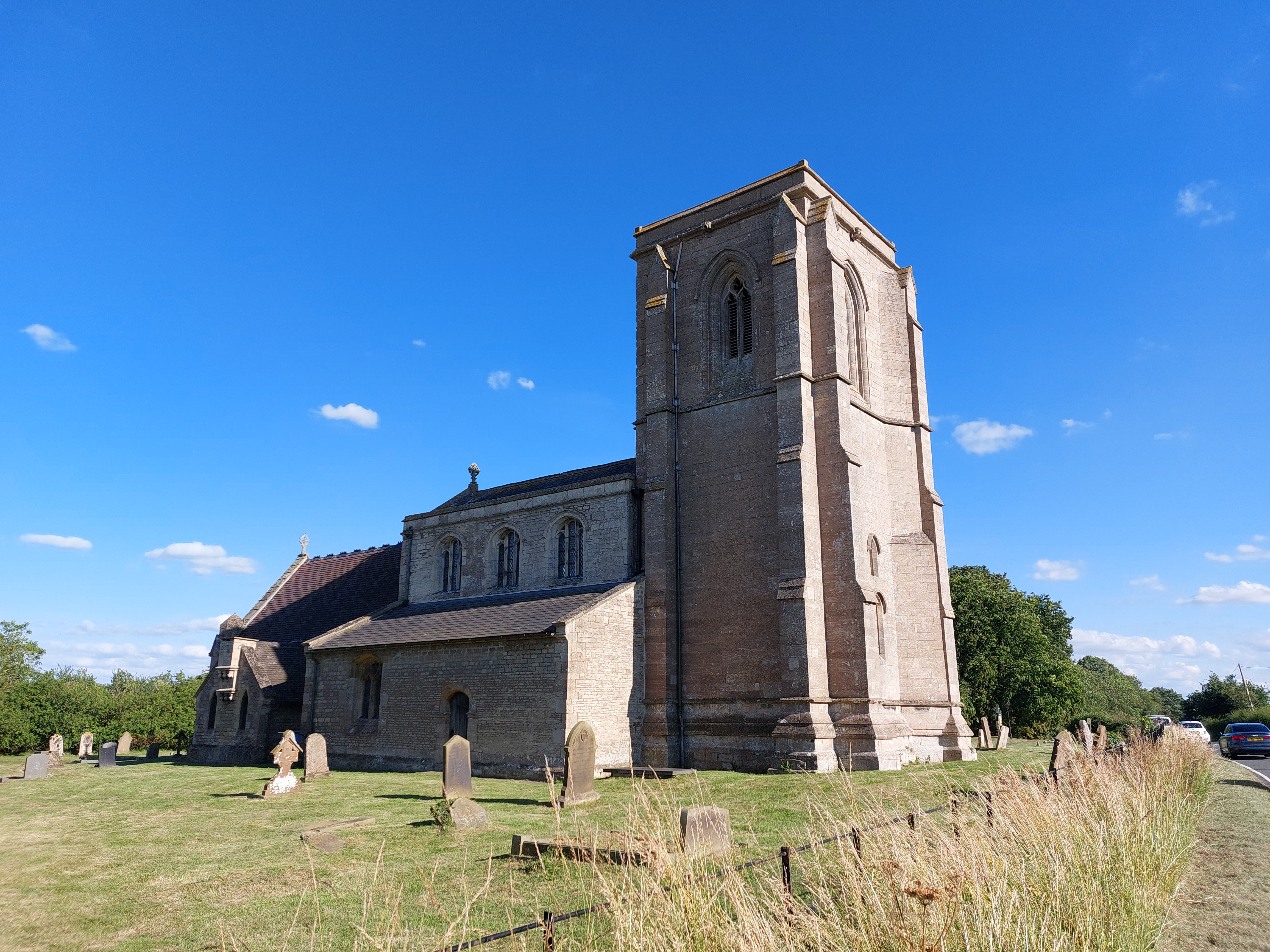 Here's another beautiful church as I rode out of Lincoln. Notice how much clearer the weather is now. It really turned into a very nice day.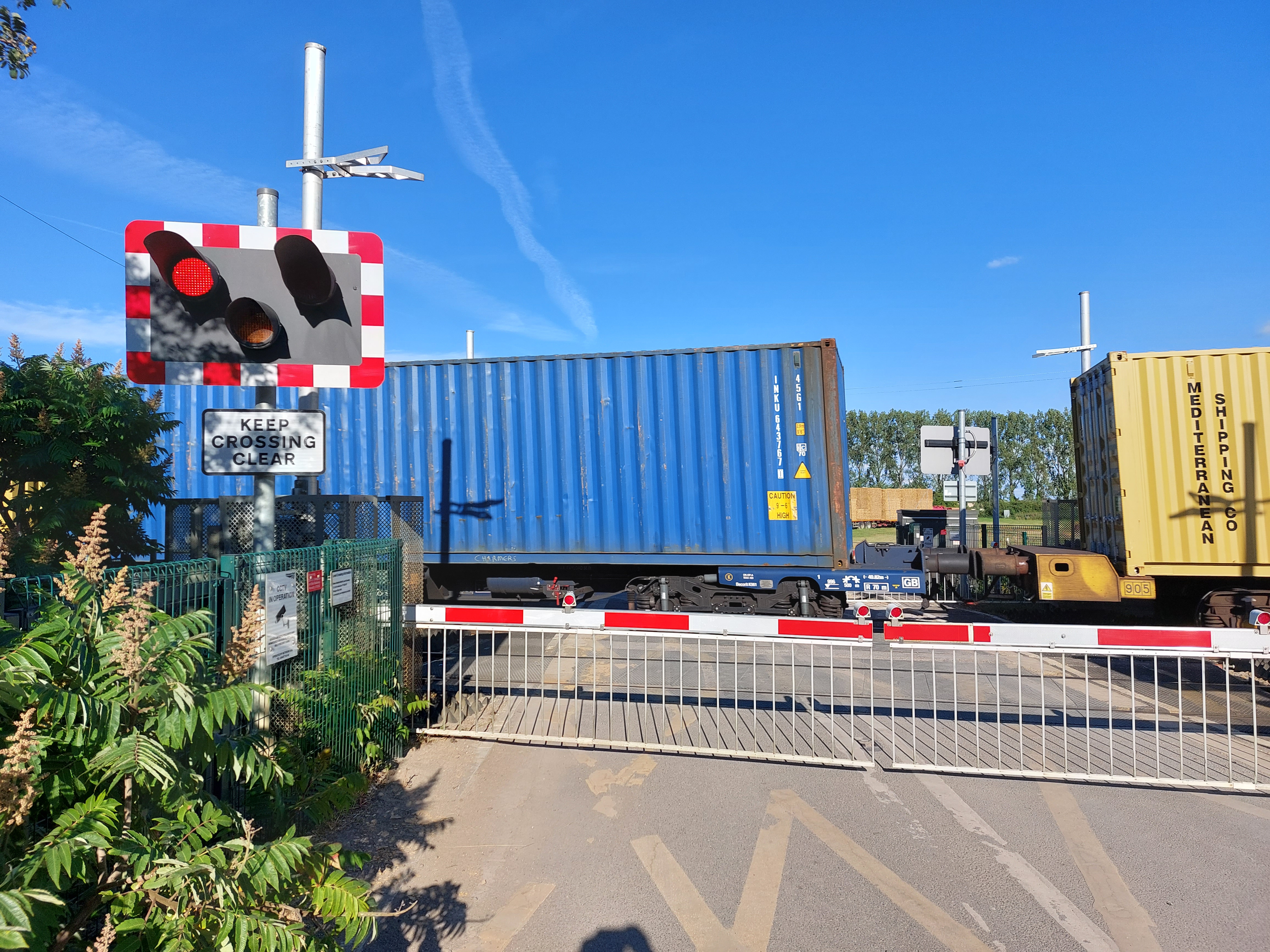 So after a few close calls, I finally missed a train. These gates lift straight up, by the way. Oh and the train is zipping by at about 50mph, you just can't tell in this shot. I have yet to see a slow moving train in Britain.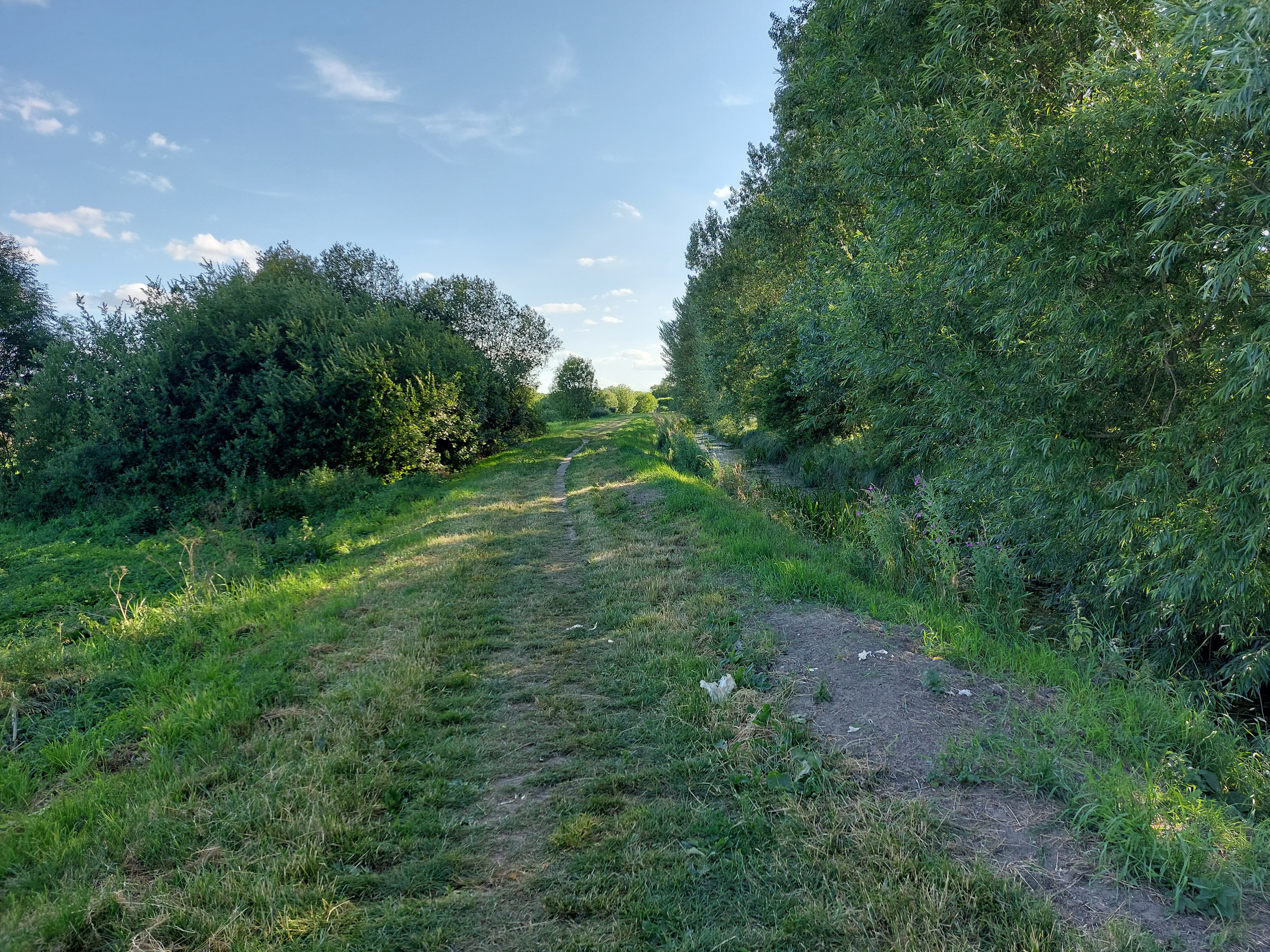 Now here's where Google Maps got stupid and routed me out onto a bumpy, grassy footpath where I had no business bicycling, but because of that long delay yesterday I didn't want to chance trying to go around.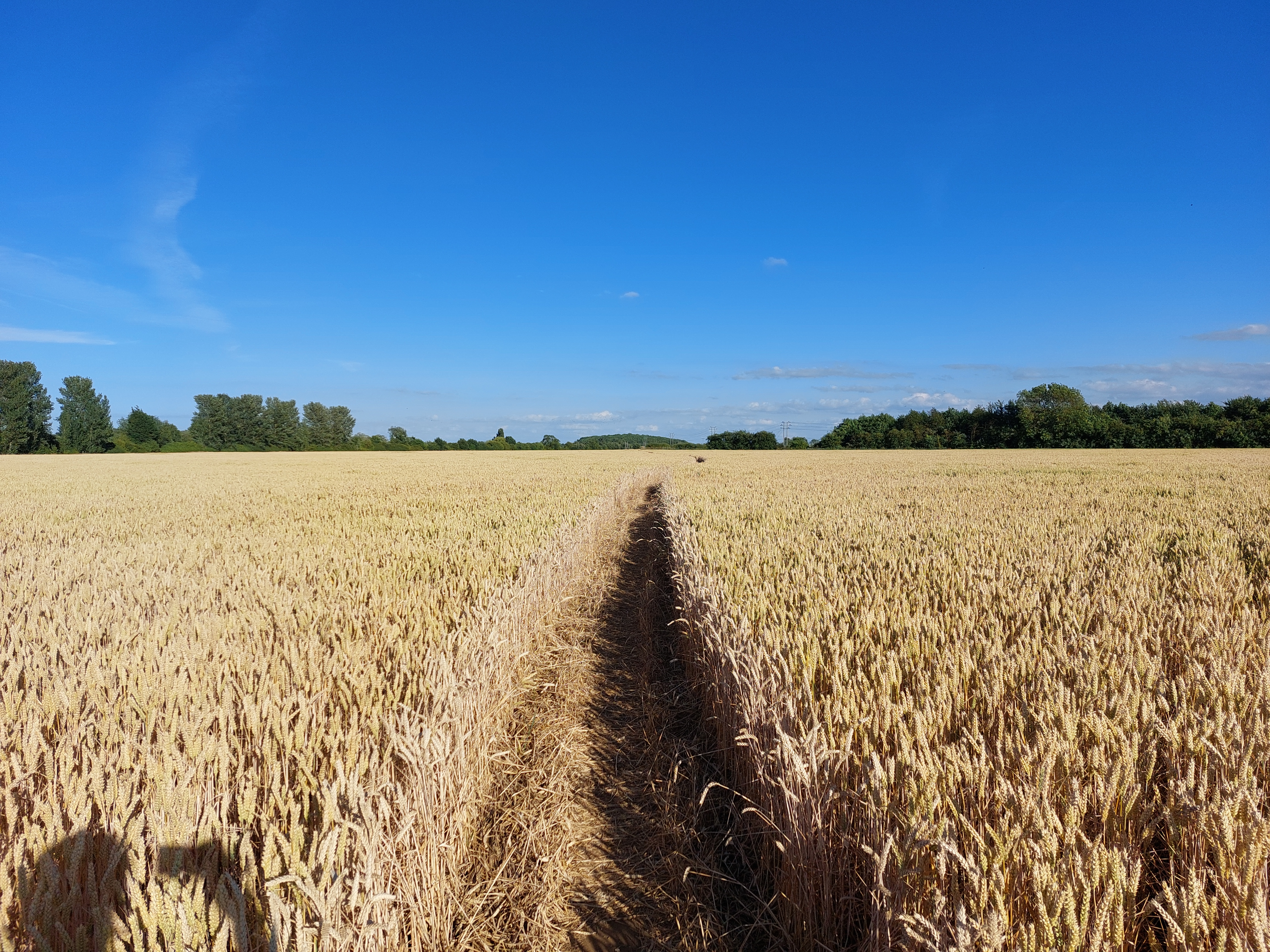 On the plus side, I did get to do something I've never done before, namely biked right through a field of grain. (Yes, it's okay to do this, that's a public footpath in front of me.)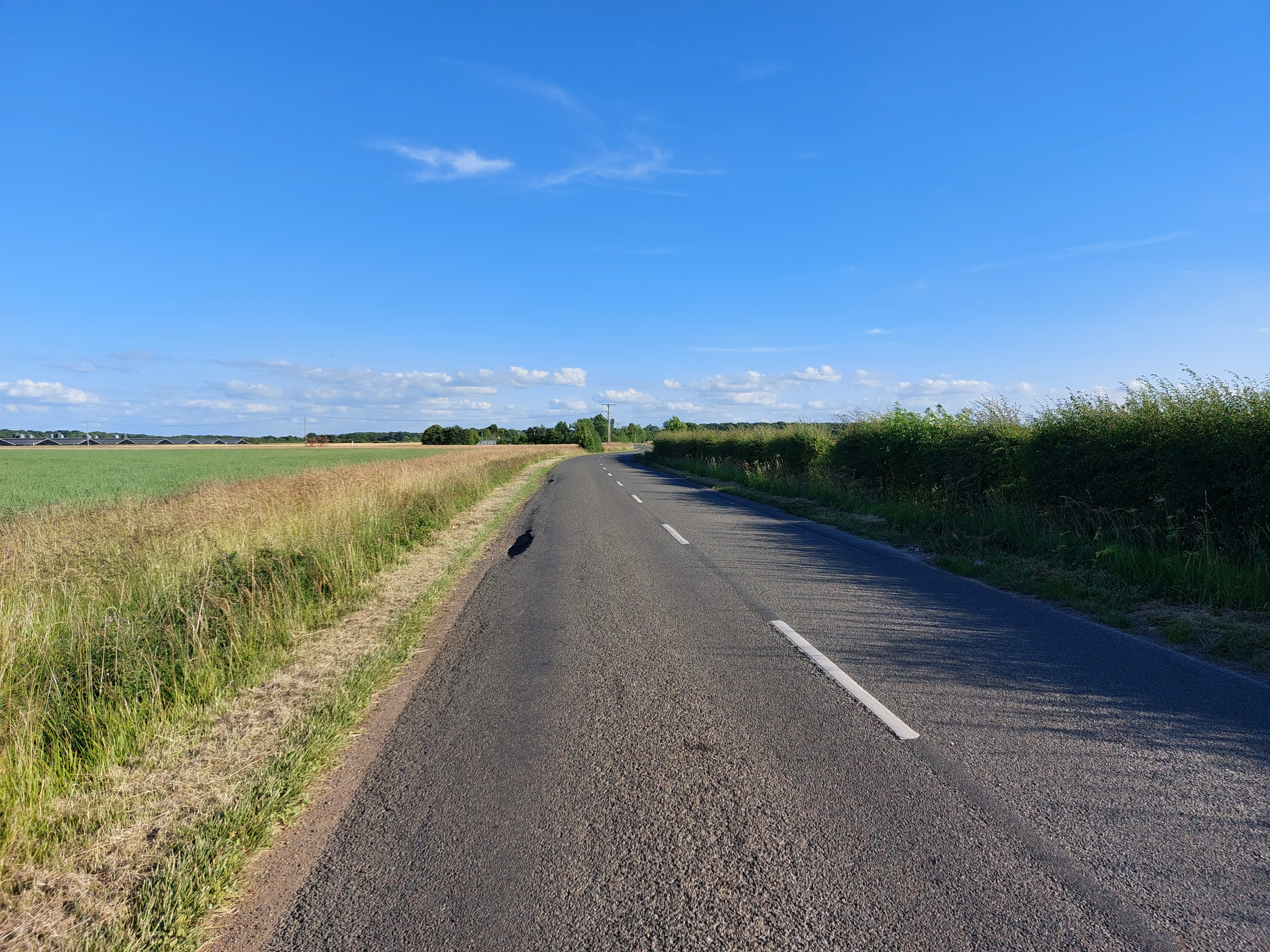 But soon enough it was back out onto some moderately okay pavement (shortly after which my spoke broke).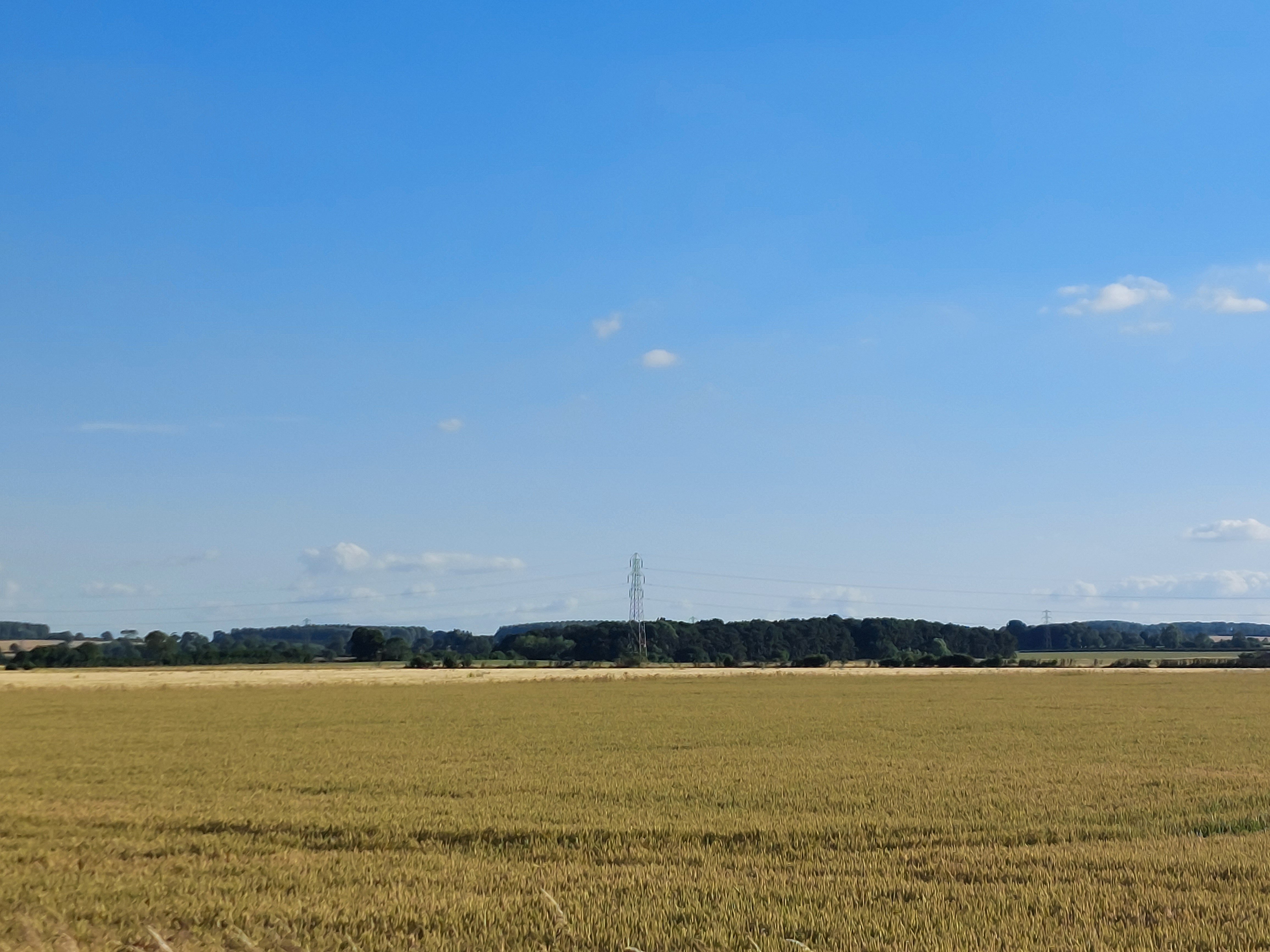 Now for a few more miles of this.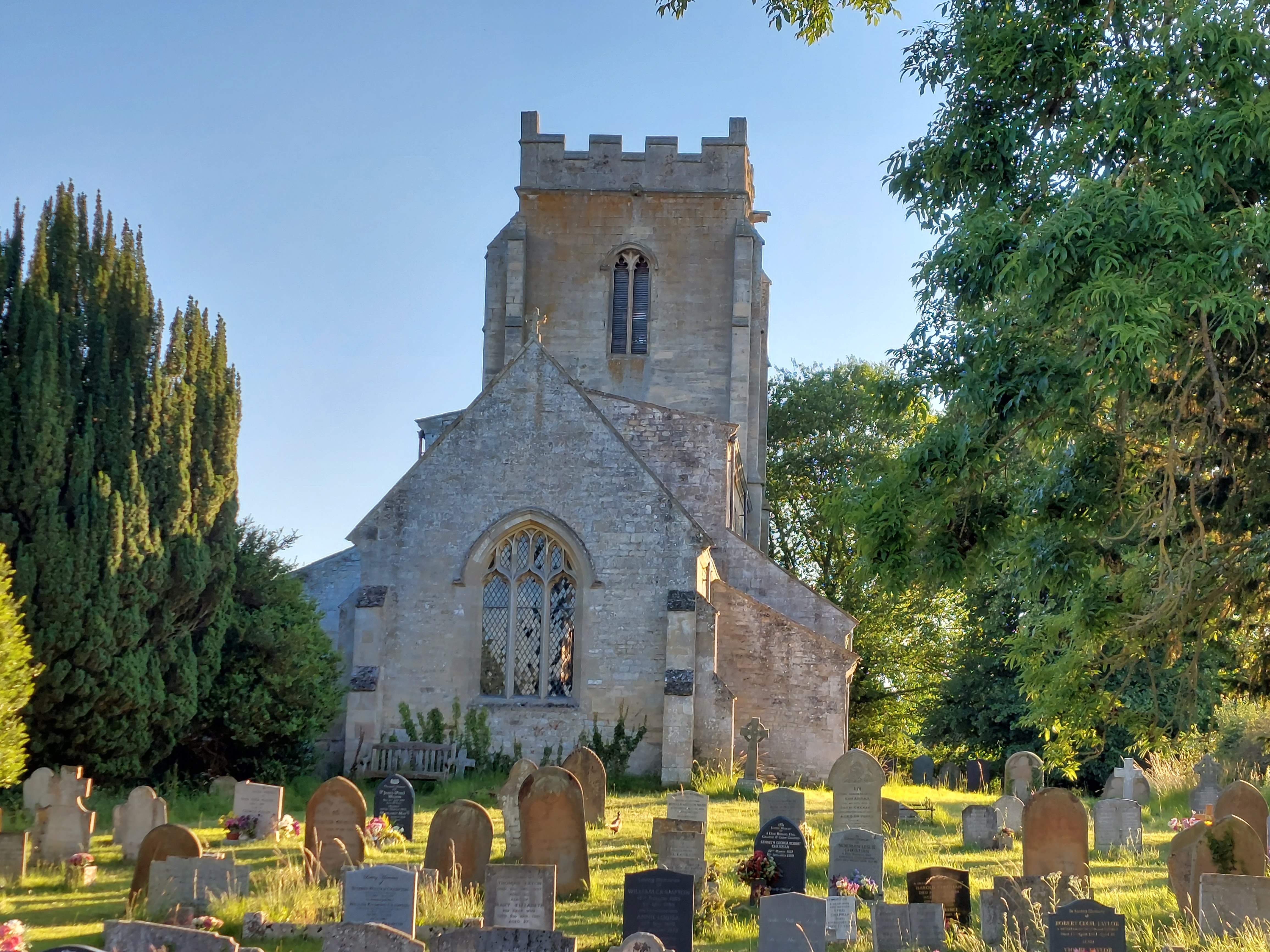 Another picturesque old church.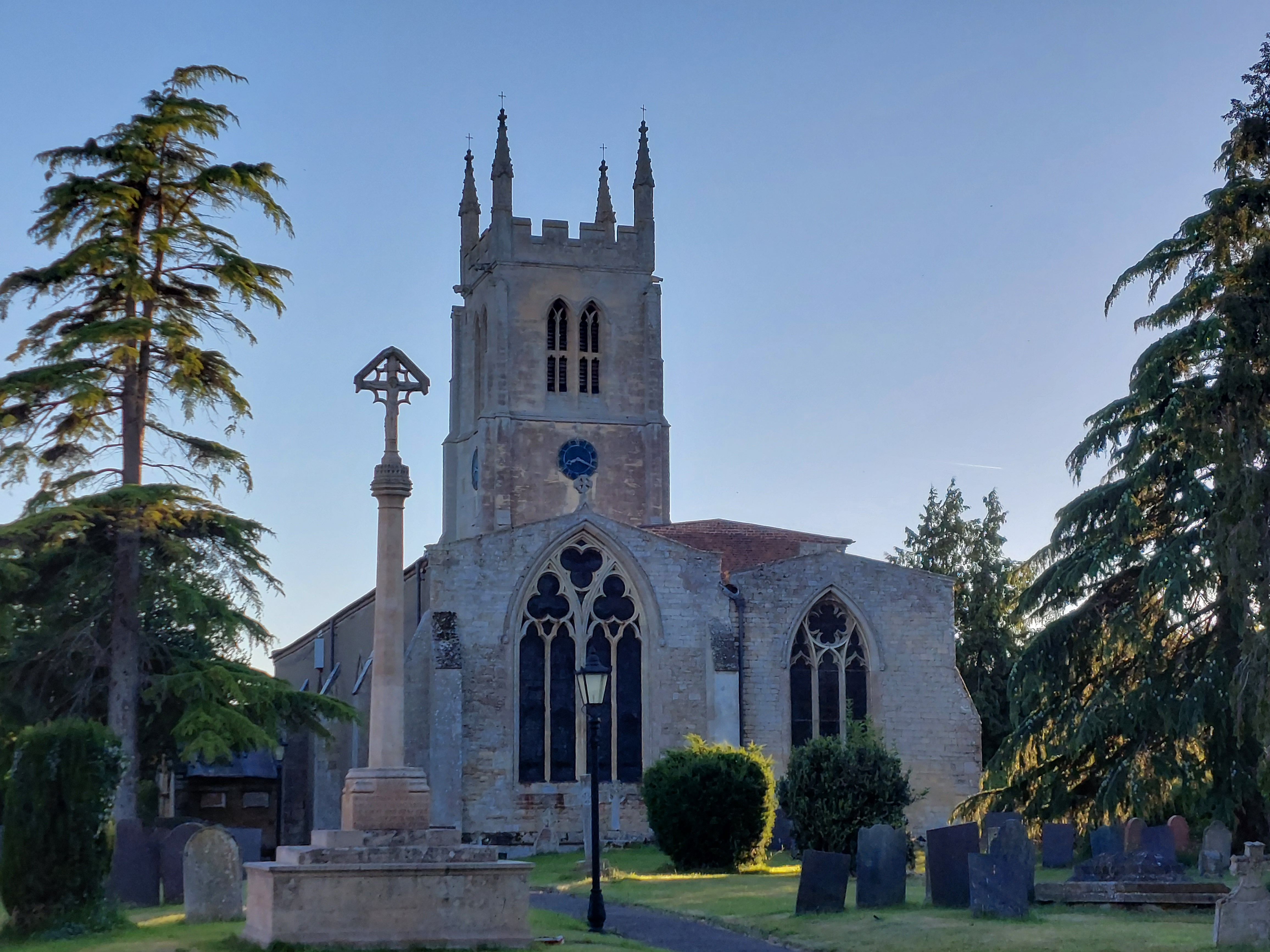 And another. This one has been fully restored and looks fantastic. It's also right across the street from my hotel.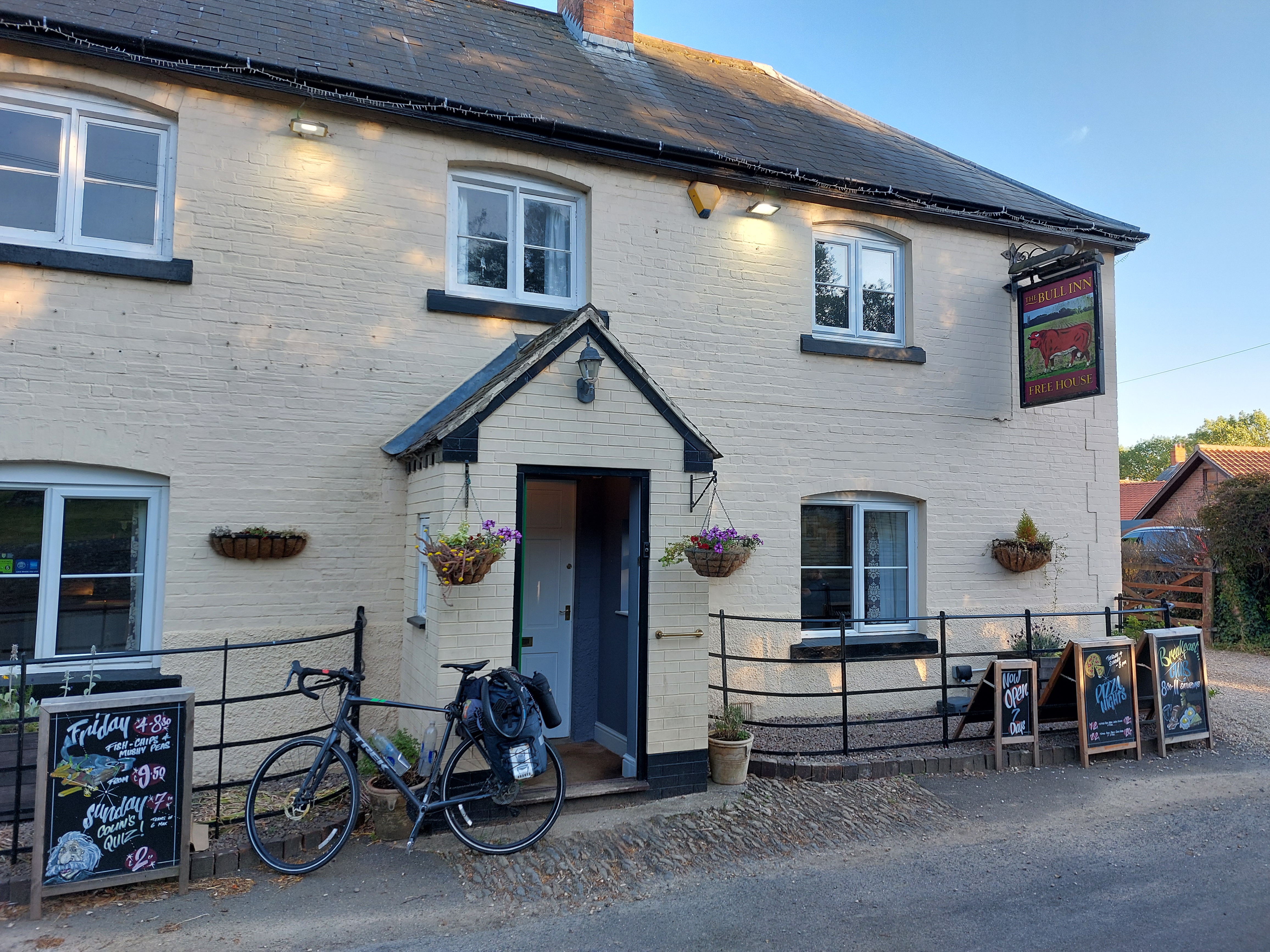 Speaking of which, here it is now. Yet another pub hotel. This one had the entrances to the rooms around back, at ground level, so at least I didn't have to lug the bike up some narrow staircase. Anyway, that's it for today, on to Cambridge tomorrow!