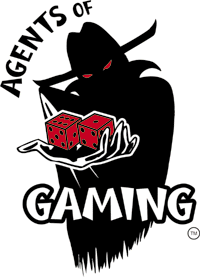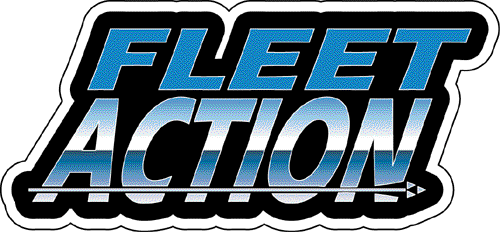 Fleet Action Miscellaneous Miniatures

Note: Miniatures are supplied unpainted and unassembled. Paints, brushes, glue, etc. are not included.

WELCOME!




Hello, you've found AOG's old online mail order page, now managed by me, Agent One! Although AOG has closed, I bought out most of its leftover inventory and continue to offer it for sale online.

YES, I'M STILL TAKING ORDERS! However, I outlasted AOG's old shopping cart provider, who went out of business on 31 January 2013! As a result, the online store was moved to the following location effective 1 February 2013:

The new site is powered by Amazon, so I expect it'll be less likely to unexpectedly close. With Amazon handling sales, you can be completely confident of your online security when ordering. The new site should be much easier to navigate, more accurate with shipping charge calculations, and easier to use. Plus, you now order items individually instead of using the old blister pack configuration. So if you only want one Fleet Action ship, you only have to get one, not four or six or whatever the pack used to come with. Fighters can also be ordered on a stand-by-stand basis.

If for some reason it doesn't work for you but you'd still like to order, you can always email me by clicking here. I'm sure we can work something out.

Otherwise, enjoy the new store and have fun shopping!



---

Raider Delta-V Light Fighters (18/pack)

These light fighters are cheap and operated in large numbers by the Raiders and low-tech races.

$9.95

---

Civilian Freighter (4/pack)

The workhorse of any civilian fleet, this is one of the most commonly seen ships in known space. The ordinary freighter can carry a wide variety of goods, legally or illegally, and is a favorite victim of Raider strikes. (Penny shown only for size comparison. You will not actually receive a penny with your order.)

$9.95

---

Civilian Tanker (4/pack)

A tiny civilian vessel used to transport liquid and gaseous freight. Makes a good target!

$9.95

---

Civilian Fast Freighter (4/pack)

Another little civilian vessel you can take potshots at. Heave to and prepare to be boarded!

$9.95

---

Civilian Ore Barge (2/pack)

One of the largest civilian freighter type units, the ore barge is designed to haul unrefined ores and similar cargo of high mass and low value.

$9.95

---

Civilian Bulk Freighter (3/pack)

A medium-sized civilian freighter used to transport bulk cargo. Slow and unmaneuverable, hitting one of these is like shooting at a brick wall.

$9.95

---

Bag-O-Targets (20/pack)

Just need some civilian targets to shoot at and don't care what you get? Order the Bag-O-Targets (tm) - 20 random freighters from the 5 listed above (freighter, fast freighter, tanker, bulk freighter, ore barge)! A handful of merchant vessels waiting to die!

$39.95

---

Metal Flight Stands (Half-Height) (16/pack)

These metal stands are ideal for supporting Fleet Action miniatures or any other miniatures that use stands.

Note: All FA miniature sets include enough stands for all figures in the pack. You don't have to buy these stands unless you want extras or spares, or need them for another game.

$9.95

---

Plastic Flight Stands (Half-Height) (24/pack)

Similar to the above, but plastic instead of metal.

SOLD OUT

---

Plastic Fighter Bases (Fleet Action) (12/pack)

Metal hex-shaped bases with holes for six Fleet Action scale fighter pins. (Sorry, plastic versions are no longer available.)

Note: All FA fighter sets include enough bases for all figures in the pack. You don't have to buy these bases unless you want extras or spares, or need them for another game.

$9.95